Baglung local unit launches housing campaign for landless families
Jaimini Municipality to give Rs300,000 to the beneficiaries under the programme.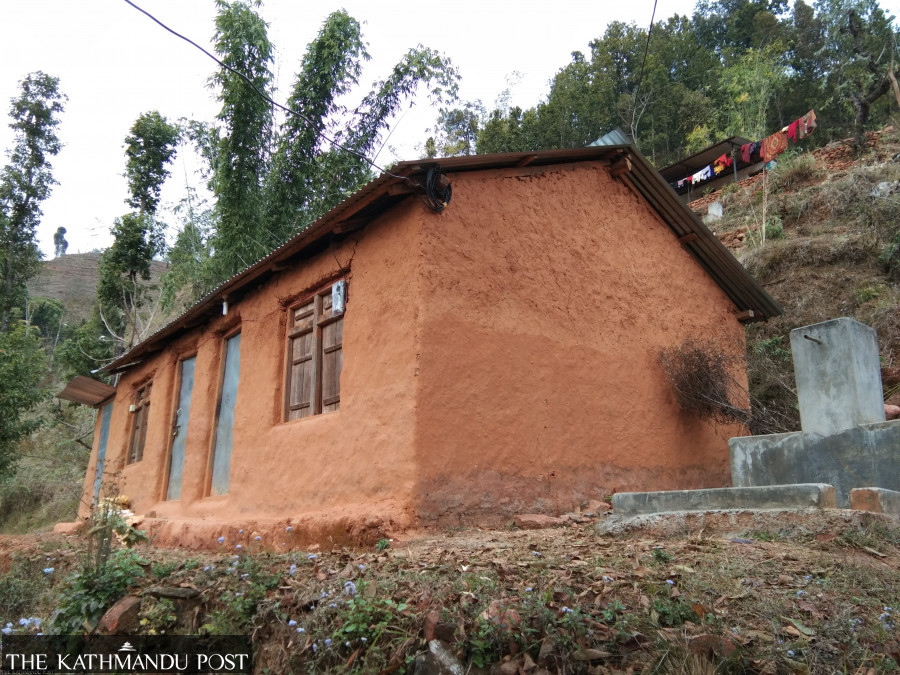 Jaimini has 22 families of landless people, 105 homeless families. Post Photo
bookmark
Published at : February 28, 2022
Updated at : February 28, 2022 05:56
Baglung
A local unit in Baglung, a hill district of Gandaki Province, has launched a campaign to construct houses for the landless and homeless families.

The drive was launched by Jaimini Municipality in the current fiscal year. The local unit is also continuing its drive to replace thatched-roofs with galvanised corrugated zinc sheets that it initiated in the last fiscal year.
"The municipality first collected data of the landless and homeless people as well as the people having houses with thatched-roofs," said Mayor Indraraj Paudel. "We are now preparing to buy land to build houses for the landless."
According to him, there are a total of 22 families of landless people, 105 homeless families and 868 houses with thatched roofs in Jaimini Municipality.
The municipality provides a total of Rs 300,000 to the beneficiaries under the housing campaign in tranches.
"The beneficiaries get the first tranche of Rs 50,000 immediately after they sign an agreement with the municipality. The remaining amount is released based on the progress of the construction work," said Paudel.
The municipality provides Rs 100,000 in the first phase to purchase land, Paudel said.
The municipality has recognised those who do not have their own land for three generations as landless people. The people whose houses were destroyed by floods, landslides or any other incidents of natural disaster are also eligible for the housing aid.
The landless families in the local unit are elated with the local unit's move.
"I can now build my own house with the amount provided by the municipality. Without this help, I would never be able to build a house with my meagre income from daily wage jobs. I could barely feed my family before," said Krishna Bahadur Pariyar of Chhisti village in Jaimini-8.
All 105 families of homeless people in the local unit have already signed an agreement with the municipality to receive the housing aid.
"Most of them have started building houses now," said Prem Prasad Sapkota, the planning officer at the municipality.
The district committee of the National Land Commission in Baglung states that there are 24 households of landless people in the municipality.
"But the municipality found only 22 households of landless people while collecting data in the field. The majority of them have already received the aid to build houses while a few others are preparing to sign the agreement for the same," said Debi BK, chief at the social development unit of the municipality.
According to BK, the municipality has also been successful in replacing the thatched roofs of half of the total 868 houses.
"Thatched roofs for the remaining houses will be replaced with zinc sheets soon," she said.
---
---