Middling momos from a well-oiled machine
Dalle's food is nothing special and yet, somehow, it has managed to take over the city.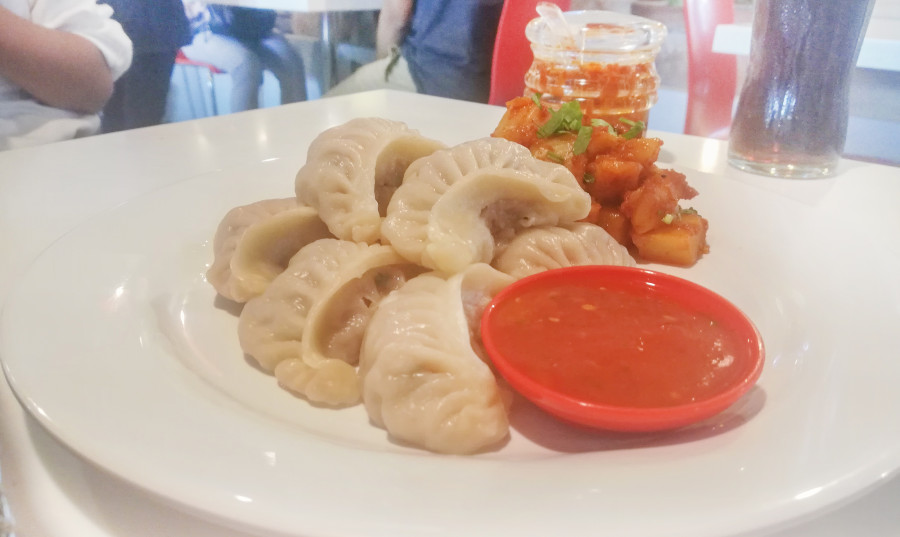 bookmark
Published at : August 16, 2019
Lalitpur
There's momos, there's noodles, there's rice; there's salty, sweet, and there's spice. Dalle, so reliant on the usual suspects, has surprisingly managed to strike a chord with its very standard fare. This is one of the few Nepali restaurant chains that has captured the city's heart, and it did so with the simplest of models.
Glossy red and white furniture is where the restaurant chain's garniture begins and ends. People saunter in and out, and they don't stay long. The service is methodical and attentive, fast and functional, and things mostly run like clockwork. While the chain's mantra of "it's dallelicious" is playful, the unembellished eatery is so far from pretentious that its ambience is somewhere between sterile and soulless. It's a cookie-cutter copy of a classic fast-food joint, and that's the model it seems to follow. So, whether or not it screams flavour, it should really rely on consistency.
Among Dalle's 'innovative' offerings are the curly fries, which are fried crispy and dusted red. But the fries aren't really curly; they're as long as shoe strings and suffer because of it. While the outer reaches of the potato pile are crispy, they are waxy and starchy in the deeper reaches of the nest. Pro tip: mix mayonnaise and dalle ko achar for optimum dipping experience.
As one discovers over the course of the meal, the dalle achar is a necessary addition to nearly everything that arrives.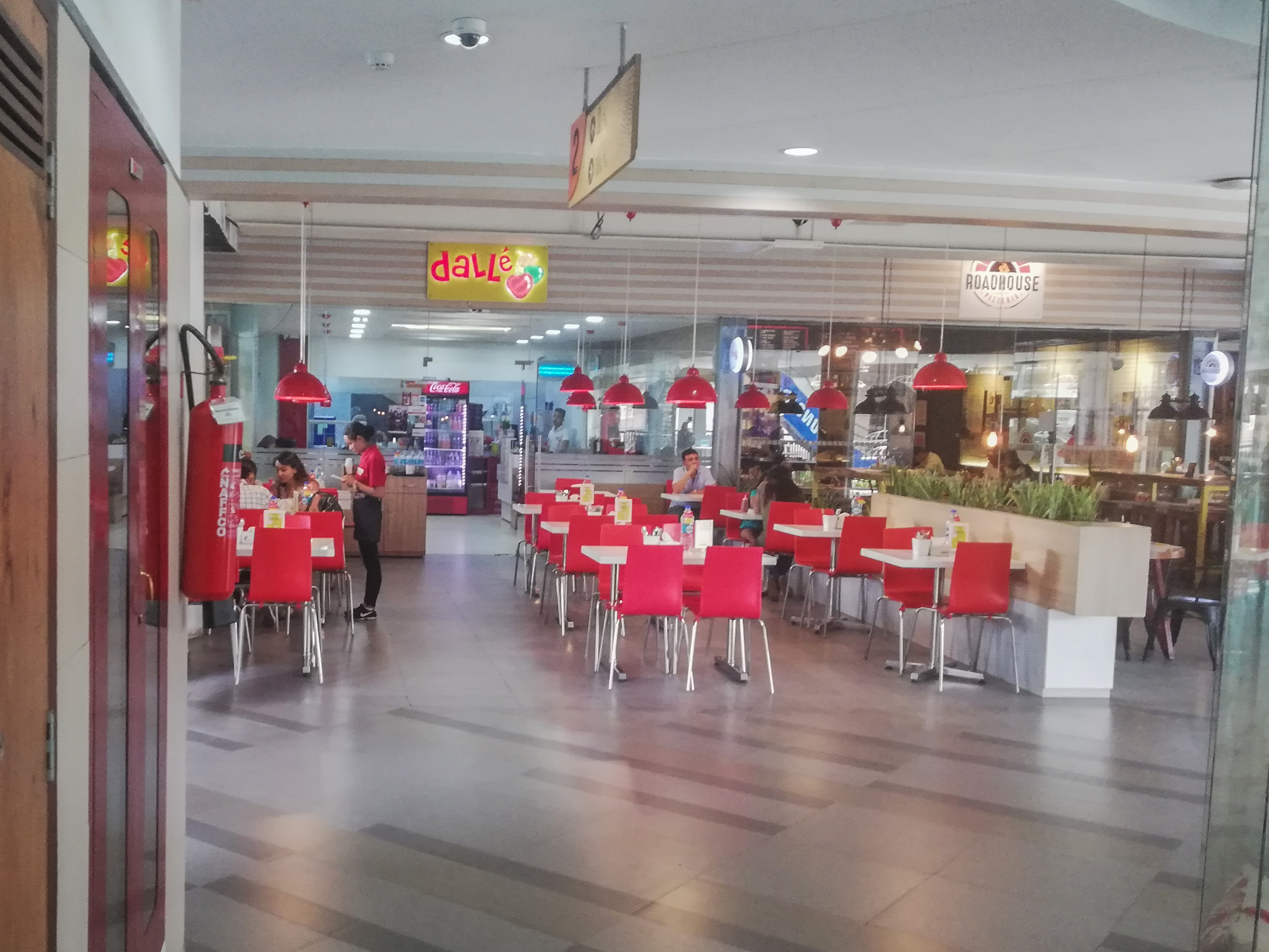 What comes out in another fake fry basket is a pile of what the restaurant calls wontons, but they are not really anything close to the Chinese delicacy. They're wrapped like little tortellini, with a much denser wrapper. While the traditional dough shatters at the slightest touch when fried, this wonton's extremity is more like a cream cracker. The chicken is elevated with a slight gingery pep, but the ratios are completely off. The accompanying sauce is a necessary liquid addition, and a flavour enhancer, with a sadomasochistic slap and tickle coming from spicy chilis and numbing timmur.
After ordering far too much from the carb-loaded menu, out come momos, chow mein and the restaurant's Dalle bowl. The service is rather attentive, with servers ferrying past tables asking if people are happy or need anything more—this table needs nothing more, given it's already decorated with half the menu.
The entire barnyard is mixed through the chowmein, with buff, pork and chicken beneath an omelette asterisk. The noodles are rather oily, but not unctuous, and the meat is both dry and under seasoned. The ribbons of dough are laced with cabbage, scallions and carrot, and have a specific kadai flavour that one associates with chow mein—nothing else, and nothing remarkable. The only real interest in the bed of noodles are the blades of fried garlic, which stick to the tooth in glorious fashion.
Next to the noodle monstrosity is a sloppy trough of what the restaurant calls its Dalle bowl. Opting for the chicken iteration of this "dallelicious" concoction seems to perhaps have been a mistake. The red mix of chicken meat, kidney beans, and other nondescripts is a resounding disappointment. It looks like it should be ladled onto bread to make a sloppy joe, but this mix's flavour would be overwhelmed by the plain white bread. The swill, sitting on a bed of rice, is an odd mix of sweet and salt, with meagre amounts of piquancy, but there seems to have been no real effort in making it taste of anything. There is an open grave of lifeless bok choy sitting on the side of the bowl and, once again, some sliced and fried garlic.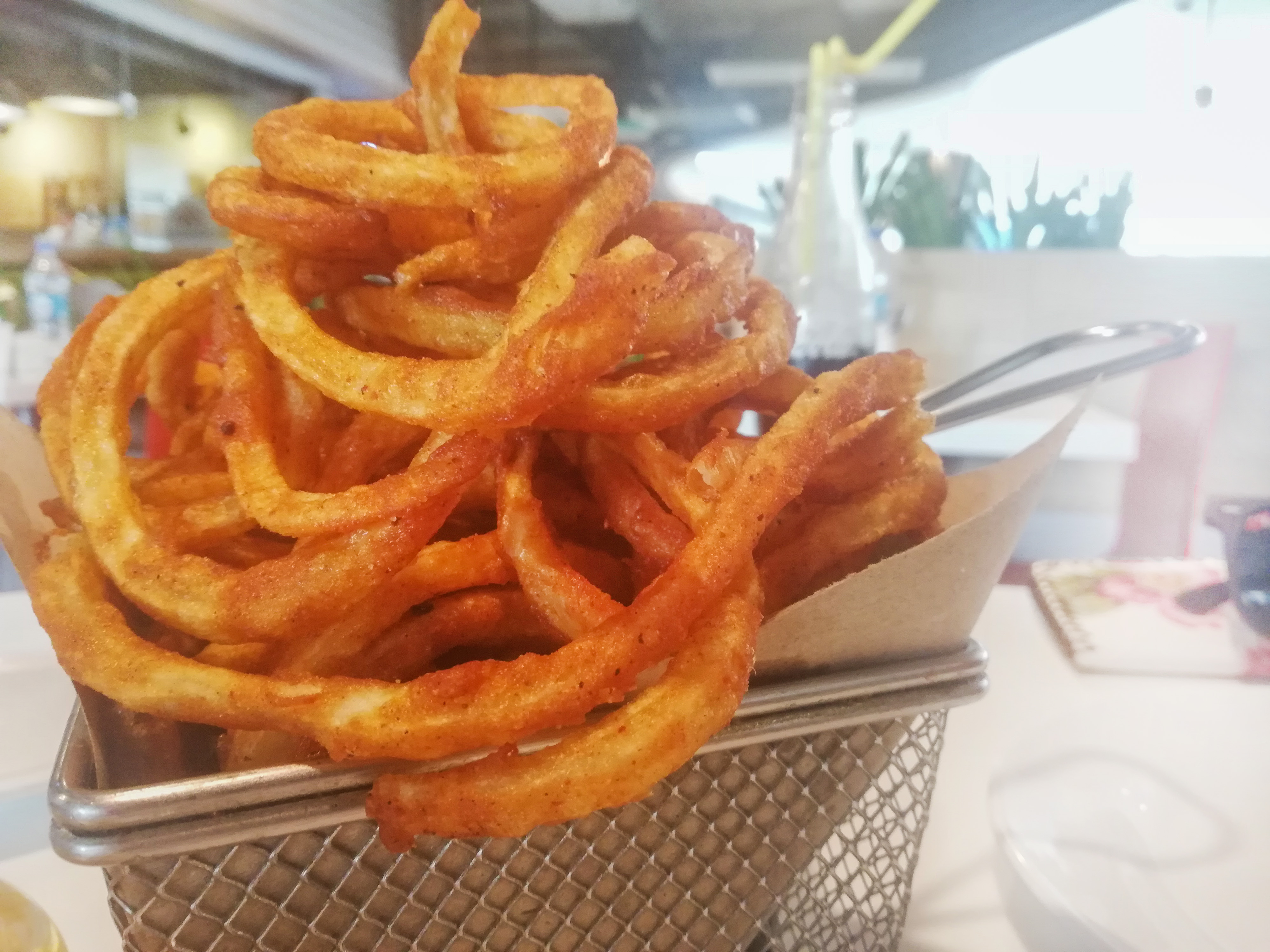 Eventually, following the suite of disappointment, the famous pork momo is ready to be eaten. The uniform wrappers are almost translucent, and the portion is relatively generous, but they've pasted together in the steaming process. They require a surgical hand at peeling the skin away from each other, so as not to break them. But the pork purses are attractive and with the flavour unsullied by extra spice—apparently a specialty of this place—the coriander-flecked flesh oinks piggyness. Whether or not these packets of pork are worth their reputation, one has to wonder. Is it a pork momo? Yes. Is it worth the reputation that precedes it? Probably not. The achar, however, is prickly and peppery hot, while the side of aloo dum consists of buttery spuds informed by black cumin seeds, tomato, garlic and ginger.
Dalle's food is generally fine, but it's nothing great. The service is prompt and friendly, and it's also scrupulously clean and efficient. But this restaurant—like its food—is too well-oiled and well-greased as a machine, rather than a restaurant. It's a quick-fix cover-all for eaters in a hurry, but it doesn't do anything any other Kathmandu khaja ghar can't.
Dalle Rs 150-400 per person
Food: ★★
Ambience: ★
Value: ★★
---
---