Is Nepal's modelling industry inclusive?
Although slowly gaining leaps in commercial viability, Nepal's modelling and fashion industry still lags behind in terms of representation and inclusivity, as it still strictly adheres to conventional beauty standards, say fashion professionals.

In the Nepali modelling industry, those who are slim, tall and with fair complexion are still given more opportunities than those who aren't. Post File Photo
bookmark
Published at : December 21, 2020
Updated at : December 22, 2020 09:09
Kathmandu
Ten years ago when Anjali Lama decided to be a model, rejections came her way quite often. While she had the talent to make it big in the modelling industry, only a few people from the Nepali fashion and modelling industry showed interest in working with her, she says.
"It was really challenging to get work in Nepal. The people from the industry weren't that supportive. Some would be taken aback when they came to know about my aspirations to work as a model," says Lama. "Although I was as talented as many cis women who came for auditions along with me, they simply rejected me because I was a transgender woman."
But Lama didn't let the rejections deter her. Instead, she focused her energy towards polishing her skills and went on to become a supermodel in India, walking prestigious runway shows and becoming the face of many international brands like Levi's, Calvin Klein, and Puma.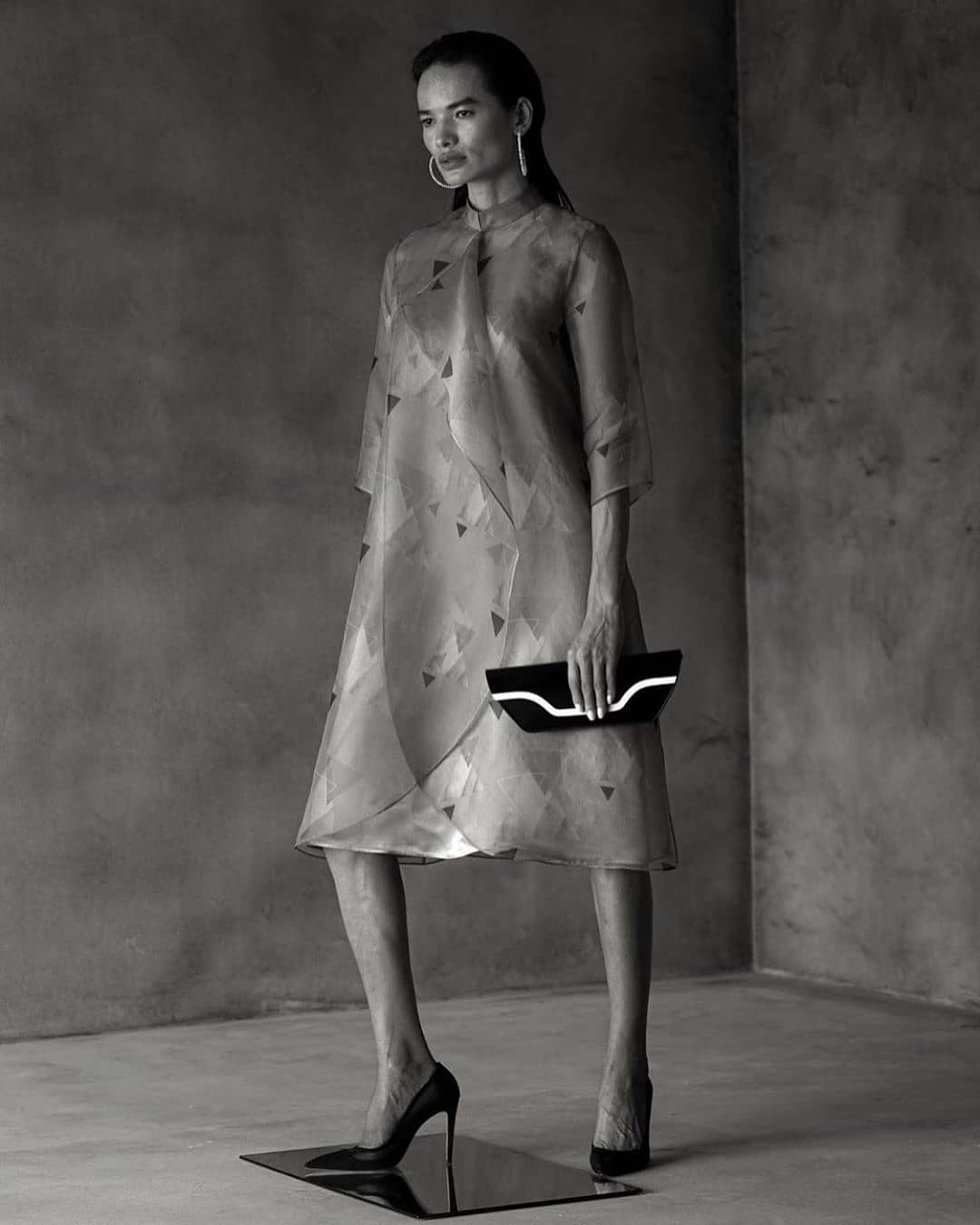 Photo Courtesy: Anjali Lama
Her story and success can be taken as an example of the inability of Nepal's modelling and fashion industry to become more inclusive and give fair opportunities to people from diverse backgrounds.
And while the modelling industry has become a financially viable sector in recent years, many insiders believe that Nepal's modelling scene still lacks the openness to embrace the concept of inclusivity.
"Though our fashion industry is young and evolving, it still hasn't been able to embrace inclusivity and diversity as much as we think because we still follow certain standards of beauty," says Neha Giri, a plus-size model.
According to insiders the Post spoke to, those who hold power and positions in the Nepali fashion industry are still very much guided by conventional beauty standards of society. Those who are slim, tall and with fair complexion are still given more opportunities than those who aren't.
"Those who work in the modelling industry mostly prefer to work with fair models. They take interviews of different models just for the name of saying that they tried to give a fair chance to all. But in the end, they choose to work with models who have a fair complexion," says Barsha Tuladhar, an aspiring model.
Tuladhar, 23, who has been working as a model for the past two years, shared an incident where she wasn't picked by an online clothing brand for a modelling campaign just because of her complexion.
"They said that they were looking for fair models because they wanted their brand to look 'pure' and 'innocent'. They were misguided with the belief that having fair models for their clothing store would make their brand appear 'innocent'," shares Tuladhar, who says she has faced such colourist remarks multiple times in the industry.
Likewise, the obsession with working with thin-looking models, believing that only thin and lean girls are beautiful, is so deeply embedded in the Nepali fashion circle that rarely is an opportunity given to plus-size models, who in actuality represent many Nepali women, says Giri.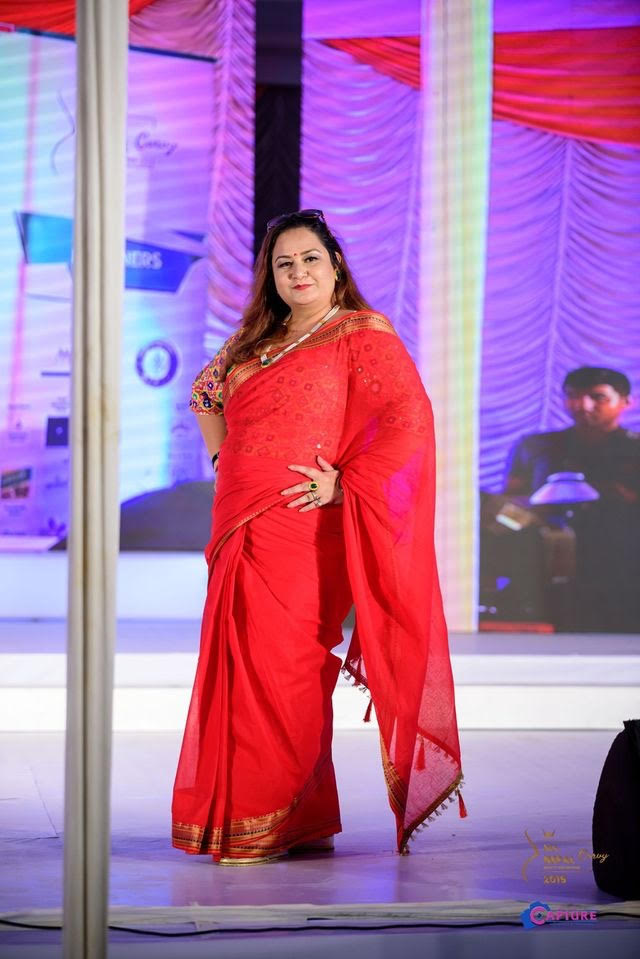 Photo Courtesy: Neha Giri
"Last year when I was organising Miss Nepal Curvy, a pageant I am part of for plus-size women, I had reached out to a brand for a collaboration. But they clearly said no to hiring plus-size models saying that they prefer to work with thin models," says Giri. "This kind of rejection is really frustrating, as it shows how close-minded our modelling industry is even when the majority of Nepali women are not thin."
The struggle to find work is more if one is a trans person. "The biggest problem in our fashion industry is that it still fails to acknowledge the importance of diversity. They treat you differently and create an alienating environment especially for trans models and actors," says Angel Lama, a trans model and an actor.
And then the few opportunities that seldom do come their way is taken away by cis models and actors, she says.
For instance, two months ago, Ayushman Deshraj Shrestha, a popular Nepali actor and model, uploaded pictures of himself on his social media accounts of a photoshoot he did in 2016, where he portrayed a trans character from a movie, The Danish Girl.
While the photoshoot was lambasted by internet users for the insensitive language used by the actor, the trans community felt let down that a cis person had been given the opportunity to play a role that could have been better suited for a trans woman.
"There are a lot of talented trans actors and models who are waiting for an opportunity to showcase their talent. But rarely do we get opportunities as the privileged cishet people take away our space and opportunities, which itself are few and far between," says Angel Lama, who's also a queer rights activist.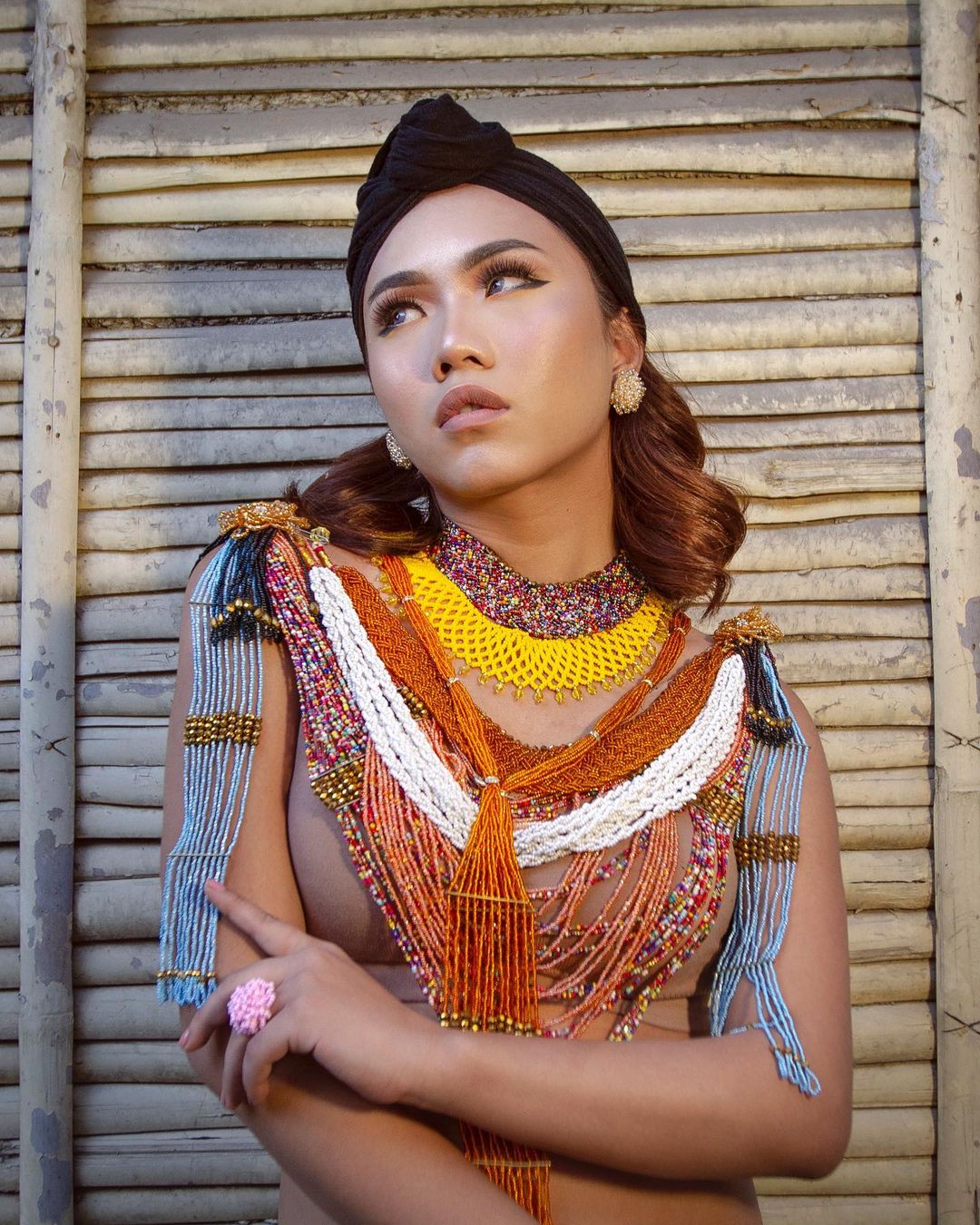 Photo Courtesy: Angel Lama
However, such problems are not limited to Nepal. It's global. Take for example the fact that last year, among the models who walked major international fashion runways, only 0.69 percent were plus-size models. Openly transgender and non-binary models accounted for only 0.77 percent.
But, despite the disappointing numbers, people in Western countries are raising their concerns and aiming to push the fashion and modelling industry to become more inclusive when it comes to representation and to forgo conventional beauty standards.
However, according to those who work in Nepal's fashion industry, the case isn't similar here. This could be because modelling and the fashion industry and its issues aren't taken seriously by the masses, say insiders.
"Fashion generally means being accepted by the masses. So until and unless the general public will not come out in great numbers to support inclusiveness, we will never get there," says Tenzin Tsten Bhutia, a popular fashion designer. Among those who work in the fashion world and those who consume fashion, the urgency and value of having a diverse and inclusive modelling and fashion scene is still not realised, they say.
Likewise, other fashion professionals who spoke to the Post also believe that another significant factor that is responsible for our fashion and modelling industry to not embrace diversity and inclusivity has to do with the fact that its mostly cis men who are in decision-making positions and they control the industry.
"Even when it's women who are the biggest consumers of the products produced by the fashion industry, it's mostly men who predominantly control the industry," says Giri. "This is why we don't have inclusive clothes that can cater to diverse people, since the men who are in power lack the knowledge regarding aesthetics and the need of having different size options for women, leading them to perpetuate the same timeworn definitions of beauty."
And that means for bigger changes to come sooner, people's perception of beauty needs to change. "Anyone who inspires others can be an amazing model," says Bhutia. "Hair or no hair, fair or dark, big or small, it doesn't matter—at least to me. What is significant is the persuasiveness and the passion that the person has for this field," he says.
But that doesn't mean all things are gloomy in terms of inclusivity in Nepal's modelling scene. Giri herself has been operating a store in Jamal since 2014 that specialises in manufacturing and selling clothes for plus-size people, something which the Nepali fashion market has neglected for years.
Likewise, like Anjali Lama, Angel Lama too is creating her own success story. She's currently a participant of Miss Universe Nepal, becoming the first-ever transgender woman in Nepal to take part in an international beauty pageant.
"Like other sources of entertainment, fashion equally leaves a deep impact on the minds of people," says Anjali Lama. "If we can make it inclusive giving equal space to people from diverse backgrounds in terms of appearance and gender, we can boost the confidence of everyone. Seeing someone like themselves on the screen or on the papers will give them the validation and affirmation they are in need of—that they too belong," says Lama.
---
---