Another border tragedy
India's standing in Nepal will be strengthened if New Delhi is sensitive to its neighbour's concerns.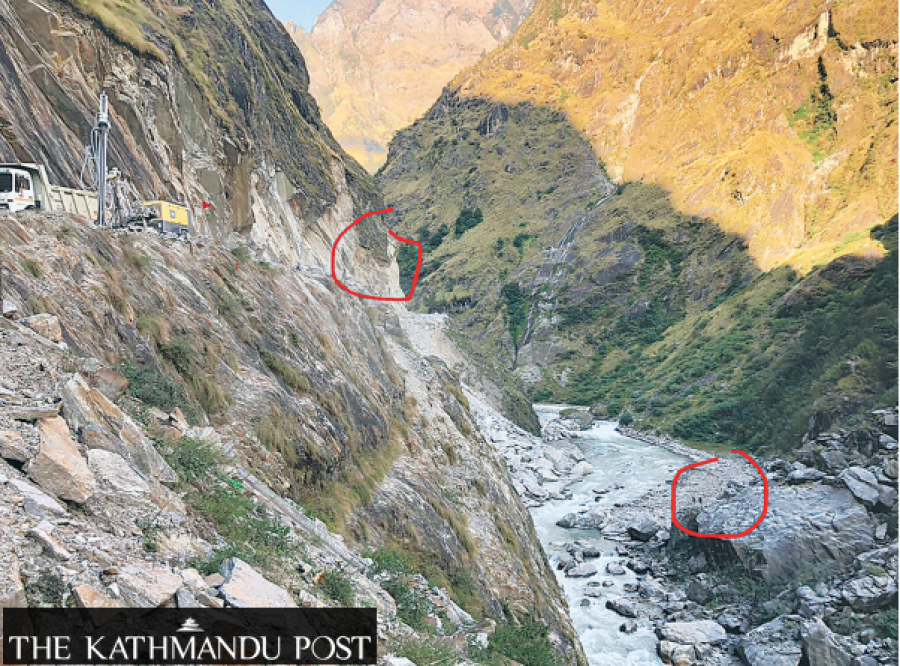 bookmark
Published at : October 31, 2022
Updated at : October 31, 2022 16:27
Some irritants between two countries that share an open border are to be expected. It would, for instance, be unreasonable to hope to bring cross-border smuggling between India and Nepal to a complete halt, just as it would be to totally stop criminals in one country from crossing over to the other. Yet there are more serious matters that cannot be as easily overlooked. A year ago, Jaya Singh Dhami, 33, from Darchula district disappeared into the bordering Mahakali river after the personnel of the Seema Surakshya Bal (SSB), India's border-guarding paramilitary force, loosened the improvised cable crossing he was using to cross the river. Due to the lack of border roads in Nepal, Dhami was crossing over to India from where he would find a way to a destination in his own country. Two days ago, nine-year-old Pawan Mahara from the same district died when a stray stone from a blast to make way for a border road on the Indian side hit him on the head. Mahara, his sister and his father had been walking on the Nepali side during the unexpected blast: The road-builders had failed to sound the mandatory alarm beforehand.

India chose not to respond to the diplomatic note Nepal sent in 2021 protesting Dhami's death. This time as well, Nepal has fired off a diplomatic note over Mahara's death inside Nepali territory. The Indian construction company responsible for the blast has already offered financial compensation to Mahara's family. But it remains to be seen whether India this time accepts the mistake on the part of its personnel and responds to Nepal's diplomatic note. It is unlikely to. India has been rather insensitive to Nepal's concerns over such incidents on the border. It has not stopped building border roads and dams that encroach on Nepali territories or discomfit Nepalis. The Indian establishment has also been loath to make its border force more responsible and respectful of the concerns of those across the border in Nepal. Perhaps New Delhi feels such a gesture would be a sign of weakness. If it acknowledges its bigger mistakes, why, tomorrow, it might be forced to acknowledge the most minor errors on the SSB's part! Or perhaps it has gotten used to brushing aside such concerns of Nepal.
That would be a big folly on India's part. Its standing in Nepal will be strengthened—not weakened—if New Delhi is seen as sensitive to the concerns of its far smaller neighbor. India has nothing to lose by showing some magnanimity to Nepal, which, unlike Pakistan or China, is not in any way its military or economic competitor. Such gestures are even more important when people from the two sides are culturally-bound. On the other hand, India's failure to respond to such tragedies as the deaths of Dhami and Mahara helps stoke anti-India sentiments, which is not a salubrious development for either country as Nepal heads into federal and provincial elections. Having sent a diplomatic note—a highly meaningful gesture in international diplomacy—there is little else Nepal can do right now. What would help is for all its major political actors to speak with one voice on the Mahara incident rather than trying to use it as an electoral tool. If Nepali actors do so, India will be forced to listen.
---