Beyond one's means
Politicians indulge in corruption to recover steep campaign costs.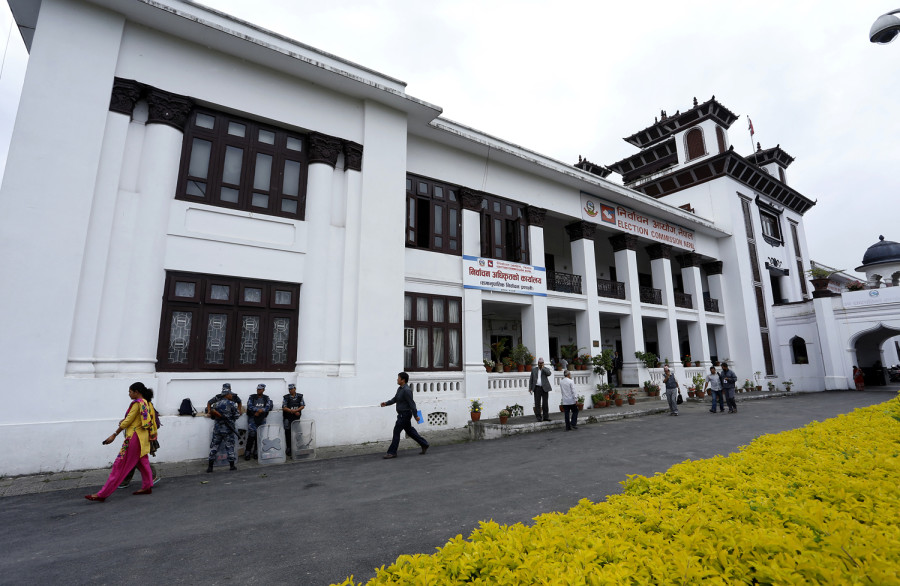 Post File Photo
bookmark
Published at : March 11, 2020
Nepali polls are pricey. It often costs candidates an arm and a leg to run for elections. Although the Election Commission placed a Rs2.5 million ceiling on election expenditure in 2017, political parties have not paid heed to it with their spending running into the billions. Conducting polls is an essential democratic exercise, but owing to the ever-increasing price of contesting for one, it is becoming a privilege of the few. Keeping this in mind, the Election Commission has planned to introduce a special software to ensure transparency in the resource mobilisation of political parties. But whether or not the move will be productive remains to be seen.

The software will record the incomes and expenditures of political parties registered with the commission. What's more, the parties will also have to update their resource mobilisation on a monthly basis. According to a 2017 study conducted by the Election Observation Committee Nepal, a poll monitoring body, each candidate winning the federal parliamentary elections under the first-past-the-post system spent an average of Rs21.3 million. The runners-up spent an average of Rs14.9 million and the remaining candidates spent Rs8.5 million. Needless to say, with each passing election, the cost of campaigns is ratcheting further upwards.
But it is not like the state has not intervened. In 2003-04, then finance minister Prakash Chandra Lohani in his fiscal budget had introduced state funding for political parties. As per the proposal, the government would provide grants to national political parties two months before the elections based on the number of votes they received in the recent elections for the House of Representatives. State funding is often used as a measure against corruption. Its main purpose is to make it unnecessary for contestants to take money from powerful interest groups. However, the proposal does not particularly discourage parties from raising money via donations from enterprises.
As political parties belonging to all kinds of ideologies have not only protected the criminal indulgence of their cadres but also provided shelter to notorious criminals by offering them lucrative party positions, the nexus between politics, money and muscle is thriving in Nepal. Elections are a central governance activity. Therefore, the fact that their funding must be transparent cannot be overstated, for more often than not, whoever gets elected is often found indulging in corruption to recover the costs of running a pricey campaign.
Democratic values are fast eroding in almost all political parties. Decisions are increasingly being forced within the parties, and the top leaders are also openly admitting their biases towards certain party members. The next election is only three years away, and as is evident, the ruling Nepal Communist Party has been taking one step after another to bend the rules in its favour, from attempting to amend the constitution to suit the political aspirations of one person to inducting known criminals, like Deepak Manange, into the party.
It would be prudent for the government to seriously reconsider the rising cost of elections and take measures to level the playing field. The layman's perspective of politics is that of a dirty game, but as long as campaign funds remain opaque and keep on increasing every year, that perception will only be reinforced.
***
What do you think?
Dear reader, we'd like to hear from you. We regularly publish letters to the editor on contemporary issues or direct responses to something the Post has recently published. Please send your letters to [email protected] with "Letter to the Editor" in the subject line. Please include your name, location, and a contact address so one of our editors can reach out to you.
---