Where are women in academia?
One can only wonder why women disappear as they advance academically.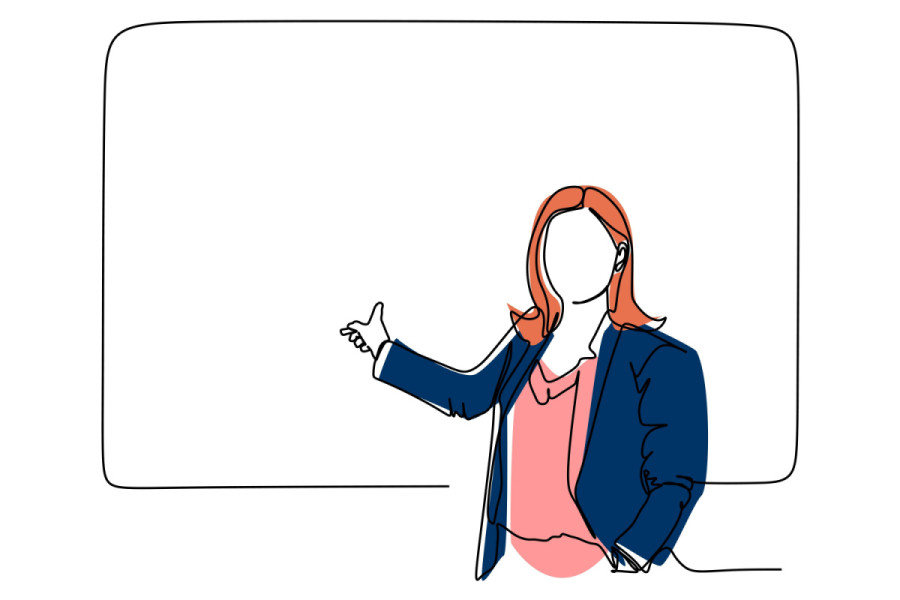 Shutterstock
bookmark
Published at : April 4, 2023
Updated at : April 5, 2023 07:13
When I found male teachers dominantly all around at a premier university in Kathmandu on the first day of my Master's degree in English, it was a feeling of deja vu. After all, no female faculty had taught me at the provincial colleges in Pokhara, where I received my post-secondary-level education. This, I realise, is a tell-tale story of the underrepresentation of women in academia—an all too common global issue to which Nepal is no exception.
While men make up the majority of faculty in Nepal's universities, women continue to be held back by structural barriers, including gender discrimination and lack of support. Despite big claims of equality, diversity and inclusion, universities continue to be controlled by men, as a 2012 report on Higher Education 2010-11 by Nepal's University Grants Commission (UGC) suggests. As per the report, the total number of female faculty was 1,322 (7.9 percent), while that of male faculty was 15,365 (92.1 percent). The latest UGC report does not provide such detail.
The 2022 report "How Global Universities are Performing" (Part 2) reveals that despite making up more than half of higher education studies, women are still missing in academia in lecturership, professorship and leadership roles. According to the UNESCO Institute for Statistics, women account for approximately 39.7 percent of all academic staff in tertiary education globally. Such underrepresentation can have serious consequences and must be rectified to see our universities equal and diverse.
Leaky pipeline
The Gender Parity Index (GPI) in higher education in Nepal shows that more girls enrol than boys. For instance, female students outnumber male students by 28,013 at the undergraduate level. But the good news ends here. University Grants Commission's (UGC) Report on Higher Education 2018-19 reveals a vast gender gap at different levels of education: Fewer women enrolled in Master, MPhil and PhD programmes. PhD programmes at various universities have 1,697 male and 340 female students; MPhil, 908 male and 167 female; and Masters, 25,728 male and 17,884 female.
One can only wonder why women disappear as they advance in higher education, as the enrollment numbers do not translate into women's place in academia. Not everyone chooses to enter academia, but alarmingly, there isn't a single female professor in the Political Science Department at Tribhuvan University (TU); there is only one in the Central Department of English. Even the all-women Padma Kanya Campus is led by a male campus chief. What's more, the few women who enter academia face hurdles in advancing to senior positions like department heads.
With eight female faculty members, the Department of Gender Studies is pretty well represented; the Department of Public Administration has a female chief and three female faculty members. As per the UGC report on Higher Education 2018-2019, of the 23 professors at Kathmandu University, only one is a woman. Out of 86 lecturers at the university, 11 are women, and out of 26 teaching assistants, seven are women. The report does not have data on Tribhuvan, Purbanchal and Pokhara universities. On closer inspection, the few women at the universities come from privileged communities like Brahmin and Chhetri, while Dalit and indigenous women remain sorely underrepresented.
Glass ceiling
Pursuing a career in academia can be challenging for anyone as it demands dedication, time and support. But women face additional barriers, such as juggling family responsibilities and education before enrolling in tertiary programmes. Many have to leave the field altogether after marriage and motherhood in the early stages of their career. Similarly, women often face systemic barriers, such as gender bias based on cultural or societal norms.
Additionally, deliberate or indeliberate biases restrict women from engaging in research and publication. They face tough challenges in the race for senior positions within academic spaces. That TU had only one female rector throughout its history shows the persistent gender gap in leadership positions.
Research and publications count to a great extent for a faculty member to advance to a professorial position. But research becomes a bottleneck for women due to the same gender biases mentioned above. In the race to professorship, where the rule is "publish or perish", women are left far behind while men collect higher scores and keep climbing the ladder. This is why many universities worldwide rank poorly regarding their proportion of women authors. The share of female authors was even lower during the Covid-19 pandemic as they had to spend more time on "homework", according to research by UNESCO.
Many countries are taking several initiatives to increase the number of women in academia. The policy implemented in Austria is a good example. If a university body doesn't fulfil the requirement of 50 percent female members in the country, "the equal opportunities working group may request a new composition body, which makes all previous decisions taken by it invalid." The number of women in academia increased following the implementation of the policy. Compared to 22 percent in 2005, the number of women holding the rectorate position at universities in Austria was 49 percent in 2019.
However, the situation in Nepal suggests that policies alone may not be sufficient to turn the tide for women. Nepal has also enacted legislation requiring that women comprise 33 percent of representation in government bodies or organisations, but even with this rule in place, women faculty here have had to keep fighting for their right to be appointed as campus chiefs.
Why we need more women in academia
Having more women in academia is more than just about equality and fairness. In Nepal, research shows having all-women teachers at a school would boost the promotion rate of boys by 1.4 percent and girls by 2 percent. There are only a few women role models to look up to for young women pursuing academic careers. As a result, they either drop their studies at some point or fail to secure an academic position. But a more significant presence of women faculty, their research articles/publications, leadership positions, experiences, expertise and mentorship would create a ripple effect among young women. They would have access to valuable guidance in research and publication.
As women continue to be sidelined in academia, their voices, experiences and perspectives are silenced even as men dominate the scene. This gets reflected in the texts the men choose, the curriculum they design, and the questions they raise. There will also be no publications related to how women perceive things. The benefits of women's representation are far-reaching. It would also lead to a collaborative academic culture with an inclusive curriculum and diverse perspectives. Universities must recognise and address the barriers women face and encourage gender parity. Academia for women should be made a tangible reality rather than a lofty goal. Meanwhile, women should keep fighting to shatter the glass ceiling and claim their rightful place in academia.
---
---