Kulman Ghising, Bonnie Henry and Bamdev Gautam
Nepal's biggest challenge is not poverty. It is the impunity with which politicians operate.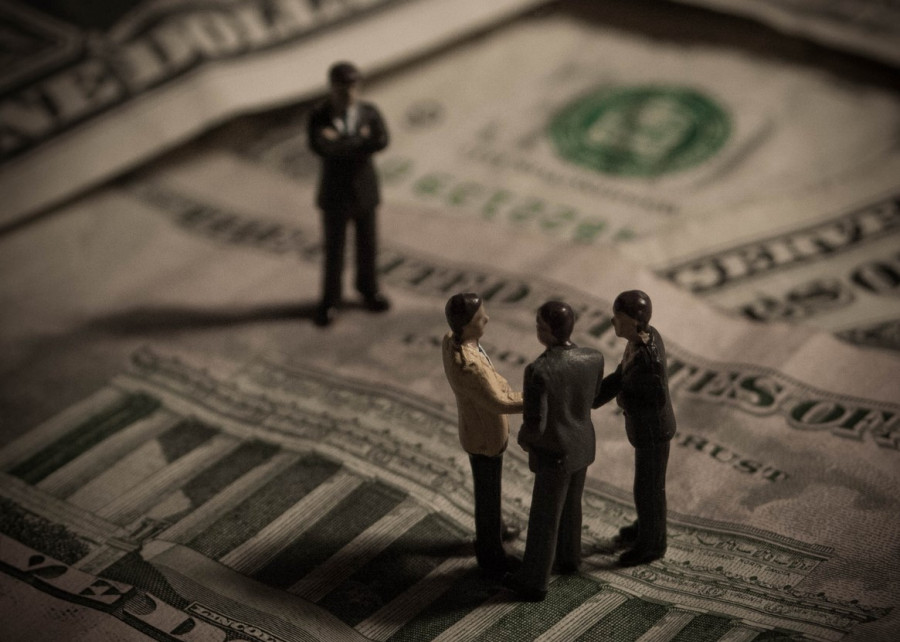 Shutterstock
bookmark
Published at : October 18, 2020
Updated at : October 18, 2020 07:26
Kulman Ghising was the managing director of the Nepal Electricity Authority (NEA) until he was recently let go by the Nepal Communist Party government. Bamdev Gautam is a controversial politician and vice-chair of the Nepal Communist Party. The president of Nepal recently nominated him as a member of the Upper House of Parliament. Dr Bonnie Henry is the provincial health officer of the provincial government of British Columbia, Canada, a country that could not be more different from Nepal in terms of political stability and well being of its people.

The recent experience of Ghising and Dr Henry as civil servants, and the elevation of Gautam define the political culture in Nepal and Canada, and highlights why Canadian democracy functions so much better than that of Nepal.
The experiences
Ghising is an electrical engineer. He understands both power engineering and the power of Nepal's corrupt political-business nexus. When he took office, the government-owned NEA was accumulating huge losses while the Nepali people were suffering from power cuts—locally called load-shedding—lasting up to 18 hours a day. He promised to free the country of load-shedding and make the NEA profitable in a few years. His predecessor Mukesh Raj Kafle publicly challenged him, and dared him to deliver on the promise.
The load-shedding in Kathmandu was reduced to a few hours just a couple of months after Ghising took over. Under his management, ordinary consumers became the priority recipient of power at night instead of politically connected businesses. Ghising had broken the stranglehold of the political-business cabal in planning the NEA's power distribution schedule. Kathmandu's dark nights suddenly became history.
Kathmanduites were so excited that Ghising's photos with captions like 'God of Light' started appearing in Kathmandu's taxis and tempos. In four years since assuming office, Ghising made Nepal free of load-shedding and reversed the NEA's balance sheet. In 2016, the utility had a loss of Rs34 billion; in 2019, it made a profit of Rs11 billion. Soon the country will have surplus power.
The reversal was not easy. Fighting the political-business nexus is never easy. Politicians charged Ghising with corruption, and he had to defend himself in parliamentary committees. As recently as this August, a few days before Ghising's term expired, Mahesh Basnet, a Nepal Communist Party Member of Parliament and a favourite of Prime Minister KP Oli, demanded that the Commission for the Investigation of Abuse of Authority investigate Ghising for corruption. The allegation had no basis.
Ghising was let go in mid-September. The protest against his termination moved from the streets to social media and still continues.
Dr Henry is an epidemiologist. As a provincial health officer, she deals with death and disease on a daily basis. The Covid-19 pandemic has added to her challenge. Her job is to inform British Columbians of the latest toll the pandemic has taken: How many died since the last press conference, how many more are infected, and what actions the government is taking to prevent the spread.
Dr Henry manages the press conference with a finesse that combines empathy, a deeply felt sense of service and a seriousness of purpose. Her calming, soft, heartfelt delivery of daily bad news has made the 52-year-old everyone's virtual caregiver. A fan club has developed around her, and like that of Ghising's, her photos, too, have started appearing on the side of public transit buses. A shoe company sold for charity 4,000 pairs of Bonnie Henry's favourite brand within half an hour after they were put on the market; restaurants and wineries have named their menu and wine after her. The New York Times ran a number of stories on her.
Gautam lost the last parliamentary election. When I googled to find about him, two interesting snippets popped up: In a document titled Public Library of US Diplomacy dated September 2, 2008, and leaked by WikiLeaks, commenting on Gautam's appointment as deputy prime minister, the former US ambassador to Nepal described Gautam as a 'controversial figure' and a 'former deputy prime minister plagued with a history of corruption' and 'according to local observers, Gautam is perfectly happy to work outside the law and would be willing to close shady deals'.
When Gautam was home minister and deputy prime minister for seven months, he was implicated in using his authority to support a gold smuggling ring through Tribhuvan International Airport. Despite rejection by his electors and maleficent records in office, the Nepal Communist Party bent all parliamentary norms to nominate him to the Upper House.
Political cultures
Ghising's experience informs us that public service with integrity is not recognised by Nepal's current administration; that the Nepal Communist Party government is tone-deaf to public opinion; that anyone who stands up to political malfeasance has no future in the civil service; servility to the will of politicians is the only way to survive.
Contrast Ghising's treatment to Dr Henry's. Dr Henry is held in high esteem by the government of British Columbia. In Canadian political culture, politicians are accountable to the public they serve. When a civil servant performs well, the politician looks good. The interdependence ensures mutual respect and recognition of every worker's performance.
In Canada, like in all democratic countries, politicians are routinely criticised because of disagreements in public policy positions between parties, but seldom is the intent and integrity of politicians and the government questioned. The people trust their government and public institutions. This is perhaps the biggest difference between Canada and Nepal's political cultures. Nepal is so damaged by rampant political corruption that people, by and large, neither trust the government nor the politicians who lead it.
No Canadian government would have dared to nominate the likes of Gautam to the Upper House. Gautam's elevation and Ghising's banishment encapsulates everything that is wrong with Nepal's political culture—politics of impunity, the arrogance of power, rampant corruption and indifference to public opinion.
Nepal's biggest challenge is not poverty. It is the impunity with which politicians operate; it is our inability to call politicians to account. This must change if Nepal is to change. Politicians must be held to account.
***
What do you think?
Dear reader, we'd like to hear from you. We regularly publish letters to the editor on contemporary issues or direct responses to something the Post has recently published. Please send your letters to [email protected] with "Letter to the Editor" in the subject line. Please include your name, location, and a contact address so one of our editors can reach out to you.
---
---