Reducing Nepal's landslide risks
Communities can build disaster resilience by implementing geohazard risk management measures.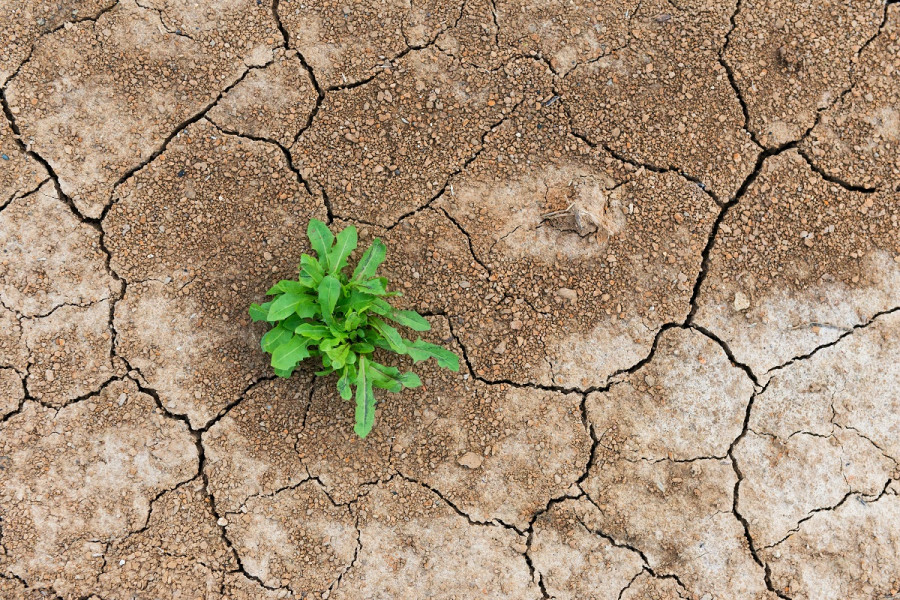 Shutterstock
bookmark
Published at : September 20, 2020
Updated at : September 20, 2020 07:09
The recent loss of lives and the devastation caused by landslides in Nepal, triggered by heavy rains, breaks our hearts. More than 330 precious lives were lost or are still missing because of landslides during this monsoon.

'One hundred and seventy-two households are at substantial risk, and we demand to resettle them to a safer location', said Srijana Tamang, deputy chairperson of Jugal Rural Municipality, Sindhupalchok district. Thirty-nine lives were lost in Lidi village by a landslide in the morning of August 14, of which more than 15 were children. The inhabitants survived the 2015 Gorkha earthquake, recovered and rebuilt their homes and lives, just to perish from another disaster.
Mountainous terrain
Nepal's challenging mountainous terrain is a great asset that offers tourism prospects. At the same time, the steep slopes pose a significant challenge to the communities in the vicinity. These communities have protected themselves with indigenous measures such as bioengineering. After the 2015 earthquake, the vulnerable households were resettled to safer locations. Institutionally, the establishment of the National Disaster Risk Reduction and Management Authority as an apex agency responsible for overall disaster risk reduction and management including landslide early warning dissemination with line agencies and provincial and local governments paved the way for further engagement.
The World Bank has worked with the National Disaster Risk Reduction and Management Authority to support federalisation of the disaster risk reduction and management agenda as required by the Disaster Risk Reduction and Management Act of 2017 to strengthen provincial and local governments for the communities to be better prepared as well as effectively respond to disasters for fast recovery and rehabilitation.
The World Bank has supported Nepal's journey to strengthen resilience with a number of interventions. The Earthquake Housing Reconstruction Project is supporting the reconstruction of 335,700 multi-hazard resistant houses in earthquake-affected areas. The Building Resilience to Climate-Related Hazards (BRCH) project has enhanced the capability of the Department of Hydrology and Meteorology to provide accurate weather and flood forecasts, which has contributed to reducing the loss of lives due to floods.
Key areas
Intensified or prolonged rainfall due to climate change and human interventions in vulnerable areas are likely to increase the number and impact of landslides. However, the adoption of modern technology building on Nepal's landslide disaster risk reduction efforts can help reduce tragedies. The following are key areas through which Nepal can strengthen resilience to landslide hazards:
Establish a 24/7 geohazard early warning unit at the National Emergency Operation Centre as the frontline to protect people's lives with early warning. The unit will disseminate early warning through SMS, social media and TV to communities with increasing landslide risks in real-time, and to communities where landslides occurred nearby with safety information such as road blockages or safe routes to shelters. The unit needs to have a dedicated team, high ICT capacity, and common data exchange protocol to coordinate and communicate with line agencies such as the Department of Hydrology and Meteorology to receive real-time rainfall data and predictions, the Department of Roads to block at-risk roads in advance, and the Department of Mines and Geology in case of an earthquake. Such a dedicated geohazard early warning unit has been adopted in different countries including New Zealand.
Landslide hazard mapping and risk mitigation for critical facilities. First, landslide hazard maps should be prepared nationwide that identifies communities and critical facilities such as schools, shelters, hospitals, bridges and roads with a high risk of landslides. It is too costly to mitigate landslide risks of all houses in Nepal, but mitigation can be prioritised for critical facilities with higher risks. Based on in-depth field investigation and designs, mitigation measures should be implemented at these critical facilities. Such an approach has been undertaken in Sri Lanka.
Community-Based Disaster Risk Management. The communities and houses that remain in high landslide risk areas should be equipped with cost-effective and reliable early warning systems. A successful pilot is in Dolakha where observed data from various sensors and rain gauges are transmitted to responsible organisations in real-time to circulate warnings. Some communities were trained in slope stabilisation using bioengineering. Working closely with provincial and local governments, these successful community-based disaster risk management efforts need to be expanded to other vulnerable communities.
Establish a geohazard risk management training centre. Landslide and Geohazard Risk Management is an inter-agency and interdisciplinary effort that requires multiple agencies' coordination in early warning and mitigations. We propose to build a geohazard risk management training centre not only for government officials to visit and learn different best practices, but also for community volunteers and school children to raise public awareness. An applied research function can be added to test mitigation technologies and conduct soil testing to identify the best mitigation designs. Such training and research functions are practised in different countries including Japan and the United States as government-university partnerships.
By implementing these bold geohazard risk management measures, the loss of life and property from landslides in Nepal can be significantly reduced, and communities can be made disaster resilient. The World Bank stands ready to assist.
***
What do you think?
Dear reader, we'd like to hear from you. We regularly publish letters to the editor on contemporary issues or direct responses to something the Post has recently published. Please send your letters to tkpoped@kmg.com.np with "Letter to the Editor" in the subject line. Please include your name, location, and a contact address so one of our editors can reach out to you.
---
---