Human rights situation in Tarai-Madhes
There are several examples of rights violations after the coronavirus lockdown was declared.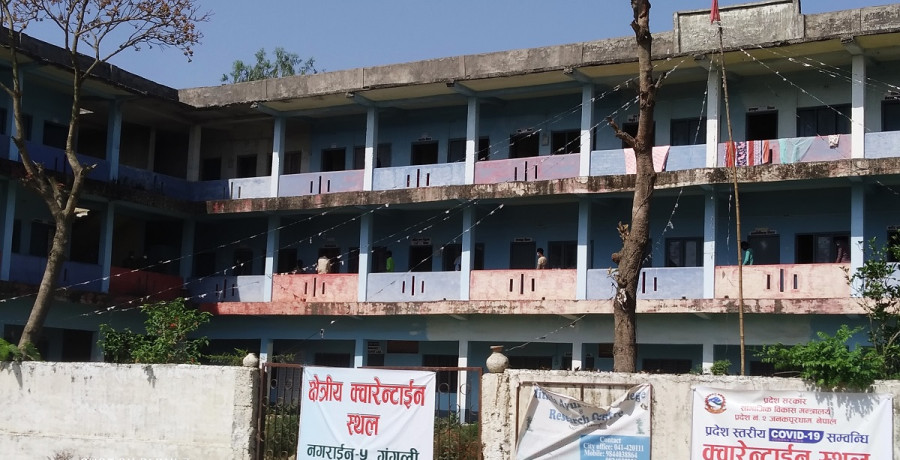 Post File Photo
bookmark
Published at : July 12, 2020
Updated at : July 12, 2020 06:50
The values of dignity and equality of all members of the human race, like many other basic principles which underline what we today call human rights, can be found in virtually every culture and civilisation, religion and philosophical tradition. But it is a matter of great regret that these values have not been practised in the true sense of the term in our context.

Human rights violations in Province 2 have become very serious these days. Some years ago, five people were killed in police firing in Maleth village. The National Human Rights Commission formed an investigation team and published its report after two years. The provincial government of Province 2 expressed its displeasure at the report. So, the government, the custodian of human rights at the provincial level, formed its own commission in which three sitting ministers became members—but it has not yet published its report. The perpetrators walk freely and the family members of the victims are knocking on the door of the government for justice, but it remains silent.
Salaried rights activists
A minister of the present provincial government abused and manhandled a secretary in his office. A committee was formed to investigate the incident, but nothing has been done to the minister. Another minister threw a stone at one of his critics. Yet another minister openly asked for a 'commission' from government contractors at a function. If this is the norm, how can one expect justice from the provincial government? Moreover, the government claims it is human rights-friendly because it has appointed so-called human rights activists to top, salaried posts. What a shame. Human rights activists get monthly salaries, allowances and other facilities, while the victims suffer.
All ministers wear costly masks (KN95 double-filtered) to protect themselves amid the current pandemic, but health workers are compelled to wear ordinary masks. Swab test reports of the so-called VIP's come the same day while the reports of quarantined people come at least 10 days later. So, the people are compelled to wait for their reports for 10 days in quarantine and isolation centres.
A medical practitioner, Dr Ram Kewal Shah, was able to construct a trauma centre in Janakpur through individual will, but the provincial government has not been able to build a well-equipped hospital even two years after coming to power. A senior journalist, Birendra Raman, had tested Covid-19 negative in Janakpur, but when his swab was tested in Kathmandu, the report came back positive. So he advised patients not to believe in the tests done in Janakpur because all the testing machines have been purchased on heavy commission. It is crystal clear that the corruption virus is more active than the coronavirus in Province 2.
The provincial government has also given false assurances of relief packages for the most vulnerable sections of the population throughout the province; but in many cases, they have been insufficient, sub-standard or completely inaccessible. The general public does not have any idea and information about this. Thousands of people were compelled to march hundreds of kilometres from India to their villages in Nepal, starving all the way. One of them, Birendra Yadav Gurumaita, died at the border. Where was the provincial government? Where was the appan sarkar (own government of the people)?
In May, Nagendra Patel, a 67-year-old retired employee of Nepal Telecom in Birgunj, was going to buy milk from a nearby grocery. One of the police officers hammered his left leg with a baton. The doctors at National Medical College, where Patel was subsequently taken, informed that his right leg has been fractured below the knee.
There are several examples of human rights violations after the coronavirus lockdown was declared. Several people fled Narayani Zonal Hospital, Birgunj and many other quarantine and isolation centres. One person hospitalised in Janakpur Zonal Hospital broke the window of his room and jumped down and ran away. Several people fled the quarantine and isolation centres because they did not get the bare minimum facilities that would have compelled them to stay. They were put in hopeless and inhumane conditions. These quarantine and isolation centres are poorly equipped and massively mismanaged. They are becoming epicentres for spreading the coronavirus. Elderly people, pregnant women and children are the most vulnerable in this critical period. Rape, kidnapping and witchcraft cases are increasing day by day. If the centres themselves are deemed unsafe, no one in their right mind would volunteer to put themselves at further risk by staying.
Quarantine guidelines
The National Human Rights Commission is also of the view that people in quarantine are not getting proper food and residential facilities. They do not have proper food, water, toilet and health facilities.
According to World Health Organisation standards, those who are in quarantine must be placed in adequately ventilated and spacious single rooms with hygiene and toilet facilities. If single rooms are not available, beds should be placed at least one metre apart. Suitable environmental infection controls must be used, such as air filtration systems and water management facilities, and social distance must be maintained between all persons who are quarantined. The guidelines also say that the government must provide food, water and hygiene facilities. These are the minimal human rights facilities to be provided to Covid-19 patients.
***
What do you think?
Dear reader, we'd like to hear from you. We regularly publish letters to the editor on contemporary issues or direct responses to something the Post has recently published. Please send your letters to [email protected] with "Letter to the Editor" in the subject line. Please include your name, location, and a contact address so one of our editors can reach out to you.
---
---