Justice and gender equality in the age of #MeToo
It is only a matter of time before the men hiding behind their title and power are unveiled and brought to justice.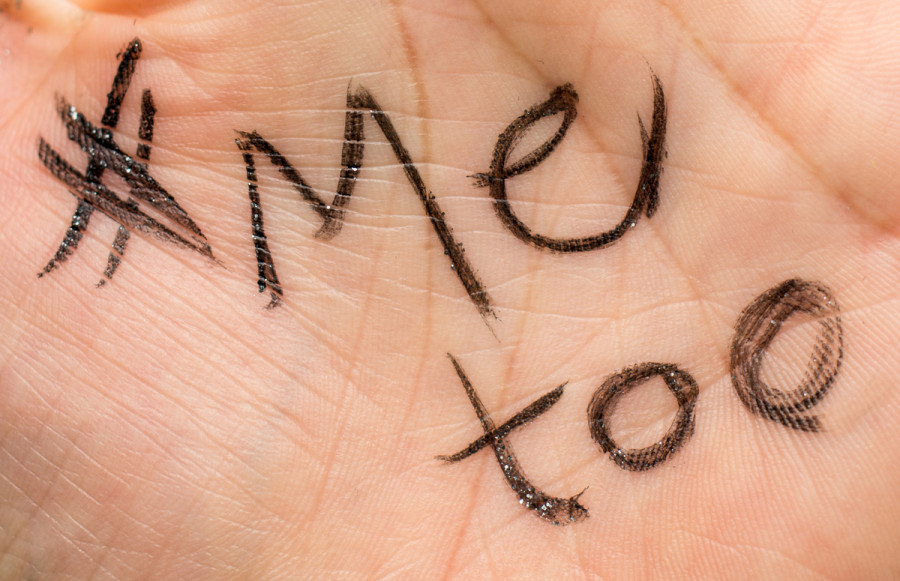 Shutterstock
bookmark
Published at : March 8, 2020
Like every year, this year, too, national and international organisations, governments and civil society are racing to showcase their commitment to gender equality and eliminating of all forms of discrimination against women. The 2020 theme is Generation Equality: Besides equal pay, health care services and equal political participation, an end to sexual harassment and violence against women and girls is one of the key pillars of this year's theme. The task is not easy, to say the least, especially in the age of #MeToo and #TimesUp.

Progress and digress
For better or for worse, we live in a critical time in history in terms of our pursuit of Generation Equality. On the one hand, we are seeing the breaking of the glass ceiling, and countries like Iceland have made a legacy in combating gender inequality by declaring equal pay for men and women a law. Finland recently declared a seven-month maternity leave for each parent to 'promote wellbeing and gender equality', allowing both mother and father to equally participate in raising their children, an idea still foreign to us.
On the other hand, we also have places where women are stoned to death for posting pictures on Instagram or are abused, beaten and gang-raped on a night out or on their way to schools. The professional world is not any better, where women have no choice but to constantly ignore harassment at the workplace to keep their jobs.
Where do we stand between these two worlds? Closer to home, South Asia lies towards the bottom of the global gender equality index and is home to some of the most horrifying acts of violence against women and girls. The case of 18-year-old Bangladeshi student Nusrat Jahan Rafi, who was burned to death for seeking justice for sexual assault by her school principal, is still fresh in our memory. In India, about four women get raped every hour, and in Pakistan, children as young as eight years old are kidnapped, raped and murdered—making rape almost endemic in these countries. And yes, Nepal is a perfect neighbour where leaders do not hesitate to belittle the crimes committed against our girls, as is shown by our home minister's audacity to freely voice that 'rape is commonplace in Nepal, and that Pant's rape and murder has been unnecessarily politicised'. More than a year of investigation into the case of 13-year-old Nirmala Pant, who was raped and murdered, led to no justice.
Nepal is failing miserably at the policy level when it comes to protecting women and children. At the rate we are moving forward, the 2030 development agenda on gender equality is beyond our reach. For instance, in 2014, the government vowed to end child marriage by 2020; but the commitment is limited to paper, and very little has changed in terms of minimising the crime. Child marriage was outlawed in the country in 1963, yet, close to 60 years and a few revolutions later, we are nowhere close to ending this shameful misdeed.
This points to a clear lack of genuine incentives from the government and law enforcement agencies to eradicate child marriage or to minimise violent crimes committed against girls. The penalty for committing the crime of child marriage is between six months to three years in prison, and a fine of Rs1,000 to Rs10,000. In a country where you get jailed for 12 years for killing a cow, the punishment for child marriage—that deprives a girl child of the basic right to education, freedom and opportunities that come with it—is close to nothing. Police accountability in investigating violent crimes against women and girls is as shameful as the number of cases that have resulted in convictions.
As a nation, we are failing miserably to protect our girls; and as a society, we show no mercy to the survivors of such crimes. Girls like Puja Bohara, who survived gang rape at the age of 14, are made to feel ashamed for being raped, and often do not report for fear of societal stigma. Even where the survivors have been strong enough to endure the societal scrutiny and filed a report, the conviction rate remains a mere 5 percent. In Bohara's case, the police arrested the accused only after pressure from the mass media, civil society and student organisations when they should have been seeking the criminals on their own initiative, and she received justice eight years after she was raped.
Moving forward
Our legal bodies must take up the task of protecting and providing justice for violent crimes seriously. We need more women, who can relate to the seriousness of the violent crimes committed against girls, in decision-making places. In a society like ours where women's problems often take a secondary place, men in power need to be sensitised to responding to violent crimes with extra precaution and empathy for the survivors. Similarly, the sentences must be tougher. In India, for instance, a rapist is sentenced to prison for 14 years; and in case the victim dies, the culprit is sentenced to death. Sentences in European countries vary from 15 to 30 years in prison depending on the circumstance and age of the victim.
But there is hope. With global movements like #MeToo and #TimesUp, the flame of justice will eventually engulf the global community, and Nepal will be no exception to this. It is only a matter of time before the men hiding behind their title and power are unveiled and brought to justice.
***
What do you think?
Dear reader, we'd like to hear from you. We regularly publish letters to the editor on contemporary issues or direct responses to something the Post has recently published. Please send your letters to [email protected] with "Letter to the Editor" in the subject line. Please include your name, location, and a contact address so one of our editors can reach out to you.
---
---