Think of the people going to sleep hungry
Small changes in our behaviour could greatly help to minimise food loss and waste.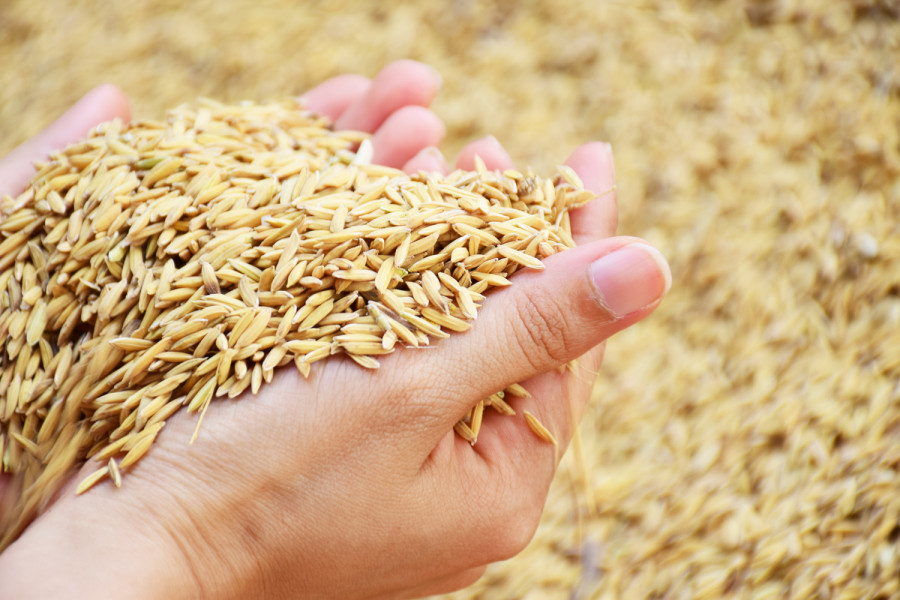 Shutterstock
bookmark
Published at : September 9, 2019
Most of us are unaware of the resources required to produce the food that we eat every day. Normally, we value our food in monetary terms, including the producer's investment and markup. However, its real value is much higher. Due to changing climatic conditions, the availability of water is expected to become a crucial matter. Agricultural scientists have been successful in developing technology to grow food without soil and sunlight, but we do not have a replacement for water. Although water covers around 70 percent of the world's surface, just around 3 percent of it is freshwater. According to the United Nations, about 1.2 billion people around the world are living under water scarcity and another 500 million are approaching this situation. More importantly, approximately 1.5 billion people will face absolute water scarcity by 2025. In such a scenario, it is hard to visualise a food secure world, especially if current production and consumption trends persist.

On average, 2,500 litres of water is required to produce 1 kg of rice. And water consumption rises with further processing. For instance, to produce 1 kg of chocolate, we have to use more than 17,000 litres of water. Animals and animal-based products consume more water than fruits. To produce 1 kg of sheep meat, around 10,500 litres of water has to be used; and if you opt for beef, you will need around 15,500 litres of water. However, 1 kg of apple and banana consumes around 800 litres of water, whereas just 280 litres of water is needed to produce 1 kg of potato.
Impending conflicts
This water consumption data clearly points to impending conflicts regarding water use and its allocation. However, food loss and waste has been happening for a long time. In general, globally, around one-third of all the food produced, equivalent to 1.3 billion tonnes per year, is either lost or wasted. Seed, feed and even water are in the waste list. Food loss and waste do not only mean loss of precious water, but it also means a waste of labour, money and many other scarce economic resources.
While one-third of the food produced is wasted, global hunger has been rising continuously since 2015. This means that for every spoonful of food wasted, some people are being forced to sleep on an empty stomach. Therefore, it is very important to respect and recognise the real value of food.
Food loss and food waste sound similar, but they are quite different concepts. Food loss means any kind of loss in the supply chain from producer to market. Food waste means throwing away or making alternative use of food which is safe and nutritious and good for consumption by humans. Discarding food on the basis of its appearance is simply disvaluing food and nature. The primary purpose of food is for nutrition. However, globally, a large amount of food stocks is wasted because of its appearance, not because of food safety and nutrition concerns.
Recognising the level of impact, the post-2015 agenda, widely known as the Sustainable Development Goals (SDGs), has explicitly mentioned global food waste. Likewise, Goal 12, responsible production and consumption, is also closely linked with food loss and waste. The nature and magnitude of food loss and waste, although a global phenomenon, is local and contextual. In many parts of the world, people pray before they eat. In the same way, as part of some cultures, a lot of food is wasted.
In the case of Nepal, there are no empirical studies regarding food loss and waste. Yet, it is something we see every day, everywhere. A significant amount of food is wasted, especially at parties and many other social and cultural gatherings. Our rituals are also contributors to food waste.
Waste not
Small changes in our behaviour could greatly help to minimise food loss and waste. First, recognise the value of food, and think how much scarce resources are used to produce food before eating. Second, value nutrition and food safety rather than just appearance. Third, take only the amount of food that you can eat and need to eat from the nutritional point of view. Fourth, support local food. Long food chains are inefficient and unsustainable. The transportation of food over long distances consumes many resources and also increases food losses. If you support local food, it will support your local economy and also reduce food losses significantly. More importantly, it will also reduce the use of other resources which have to be used in the course of the long supply chain.
Despite all the efforts, there might be some food waste. Therefore, compost food waste if you cannot convert it into animal feed. Sustainable Development Goals cannot be achieved without responsible actions.
***
What do you think?
Dear reader, we'd like to hear from you. We regularly publish letters to the editor on contemporary issues or direct responses to something the Post has recently published. Please send your letters to tkpoped@kmg.com.np with "Letter to the Editor" in the subject line. Please include your name, location, and a contact address so one of our editors can reach out to you.
---
---