Why floods and landslides batter Nepal every year
Loss of lives, property, livestock, and infrastructure continues to amount to millions of rupees, but the efforts to minimise the destruction remain inadequate and inefficient.

A massive landslide blocked Sunkoshi River in Sindhupalchok district in 2014. Post File
bookmark
Published at : September 5, 2019
Updated at : September 11, 2019 19:21
Nepal is one of the most disaster-prone countries in the world because of its rugged topography and climatic conditions. It is ranked fourth in terms of vulnerability to climate change impacts and 11th for earthquakes. According to government reports, more than 80 per cent of the country's total population is at risk of some kind of natural disaster, putting Nepal among the top 20 most disaster-prone countries in the world.
The country is susceptible to all sorts of disasters—man-made and natural disasters, like floods, landslides, windstorms, hailstorms, earthquakes and Glacial Lake Outburst Floods. However, water-induced disasters like landslides and floods, which have become regular phenomena, continue to wreak havoc more than any other disaster in the country. Loss of lives, property, livestock, and infrastructure in a calamity continue to amount in millions of rupees, but the efforts to minimise the devastation and manage the risk of disasters have remained inadequate and inefficient.
Why are floods and landslides common in Nepal?
Floods and landslides are the most common yet highly devastating disasters in Nepal. Every year, the southern parts of the country are battered with monsoon floods whereas the hilly districts are affected by landslides every year. Most of these water-induced disasters occur during the monsoon season (June-September) which receives 80 percent of the country's total annual rainfall. Both natural and anthropogenic activities are equally responsible for the frequent floods and landslides in Nepal.
When the water level in Nepal's over 6,000 rivers and creeks, flowing north to south, swells up during the monsoon season, they wreak havoc in the downstream communities of the plains. Extreme and incessant rainfall trigger massive landslides in a comparatively weak topography of the hilly region.
Changes in the regular rainfall pattern, which has become severe and erratic in the past few years, also give rise to extreme weather events like floods and landslides. With rising population, man-made activities have gone up, which means there is more encroachment of land and more deforestation in the Chure and Tarai range, which causes floods in the Tarai. In the hills, deforestation, unplanned settlements along slopes, haphazard road construction, and improper land use for farming and human settlements lead to landslides.
How do people suffer?
Like any other natural and man-made disaster, floods and landslide mete out unprecedented devastation to vulnerable communities. Adverse impacts of these water-induced disasters are felt across the sector. Loss of lives, damage to property, and loss of crops and arable land are some of the common effects of landslides and floods. Once floods and landslides sweep across human settlements, affected families turn homeless. The aftermath of these disasters is more terrible, as there is a risk of infectious disease outbreaks, scarcity of safe drinking water and food. The suffering only gets worse in countries like Nepal, which is infamous for its response and recovery mechanism after the disaster.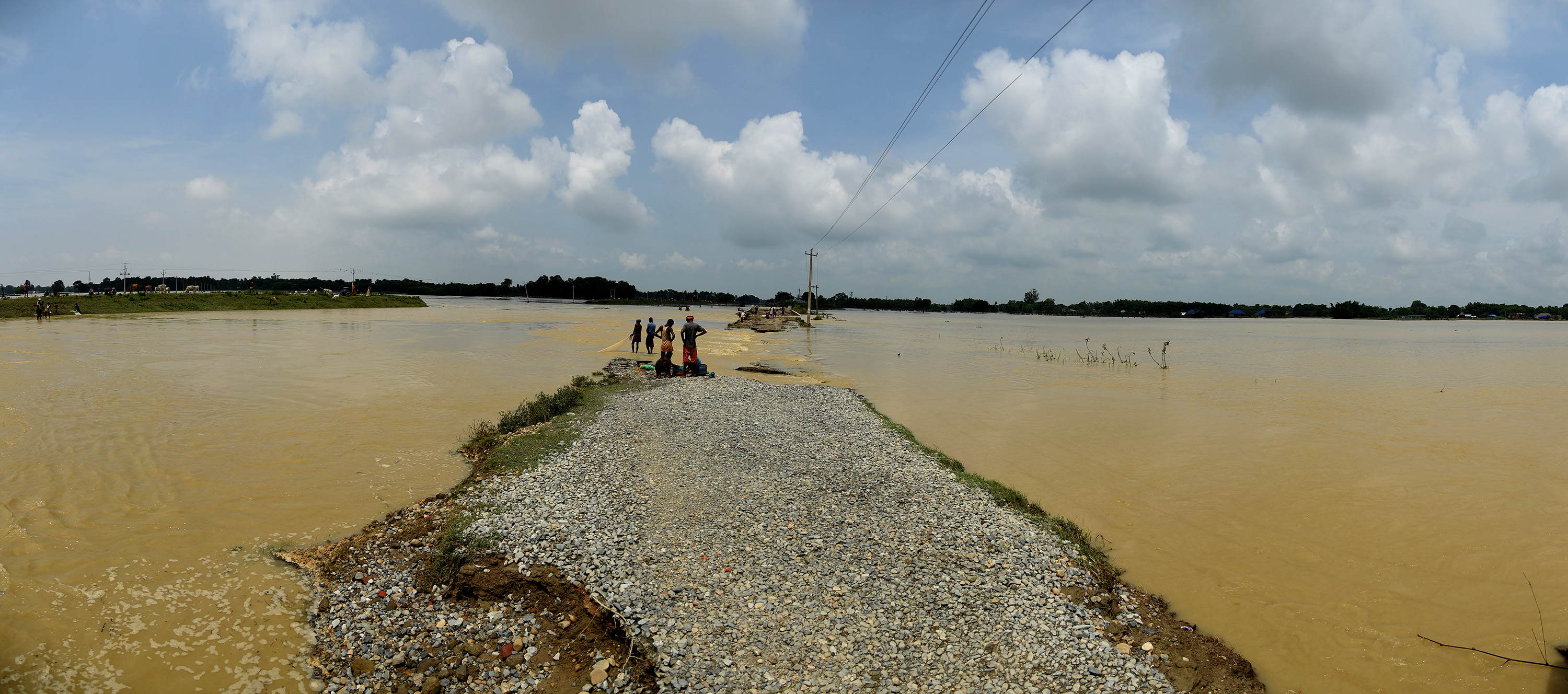 The massive floods in the summer of 2017 had devastating effects in the Tarai. Post File
What is the scale of devastation and fatalities?
Over the years, landslides and floods have remained the major killer disaster in the country. Between April 13, 2016, and April 12, 2017, 482 Nepalis lost their lives in various disasters, among them floods and landslides claimed 282 lives. The following year, landslides and floods killed more than 171 people. The devastating flood of 2017 in Tarai districts claimed more than 150 lives. Last year, between March April 14, 2018, and April 13, 2019, when the number of disaster incidents in the country rose up by over 50 percent, 455 people died across the country, with two catastrophes killing 105 people. This year, extreme rainfall killed nearly 100 people in various landslide and flood incidents across the country.
How much property is lost to rain-induced disasters?
Besides claiming lives, water-induced disasters also trigger massive property losses across the country. During monsoon season, these disasters cause huge property losses in the form of damage to private and public infrastructure like individual houses, schools, bridges, dams, roads, and telecom towers, among others. Every year, floods and landslides disturb road networks, which requires a tremendous amount of money for repair works. As these disasters take place during and post-monsoon, which is also the time for paddy plantation, crop losses are reported mainly in the Tarai region. From April 2016 to April 2017, losses due to floods and landslides were estimated at Rs841million, which slumped down to Rs88 million the following year before rising up to Rs168 last year.
What is the impact on wildlife?
Natural disasters do not discriminate between humans and animals and their respective settlements—they are equally affected. When water from nearby rivers and rivers inside protected areas gushes into a wildlife habitat, it damages their natural habitat for a long time. In 2017, many wild animals from protected areas in the Tarai, mainly in Chitwan National Park, had died after the water from Narayani river entered the park. At least 11 one-horned rhinos were swept down to India, and later brought back to Nepal. The floodwaters also damaged the grassland for rhinos and other wild animals. Similar deaths were reported in other parks like Bardiya National Park during floods. According to the annual report of the Department of National Park and Wildlife Conservation, 18 blackbucks died in Blackbuck Conservation Area in 2017. Besides, various structures erected inside and outside protected areas such as range post, guard post, and crocodile breeding centers were also damaged.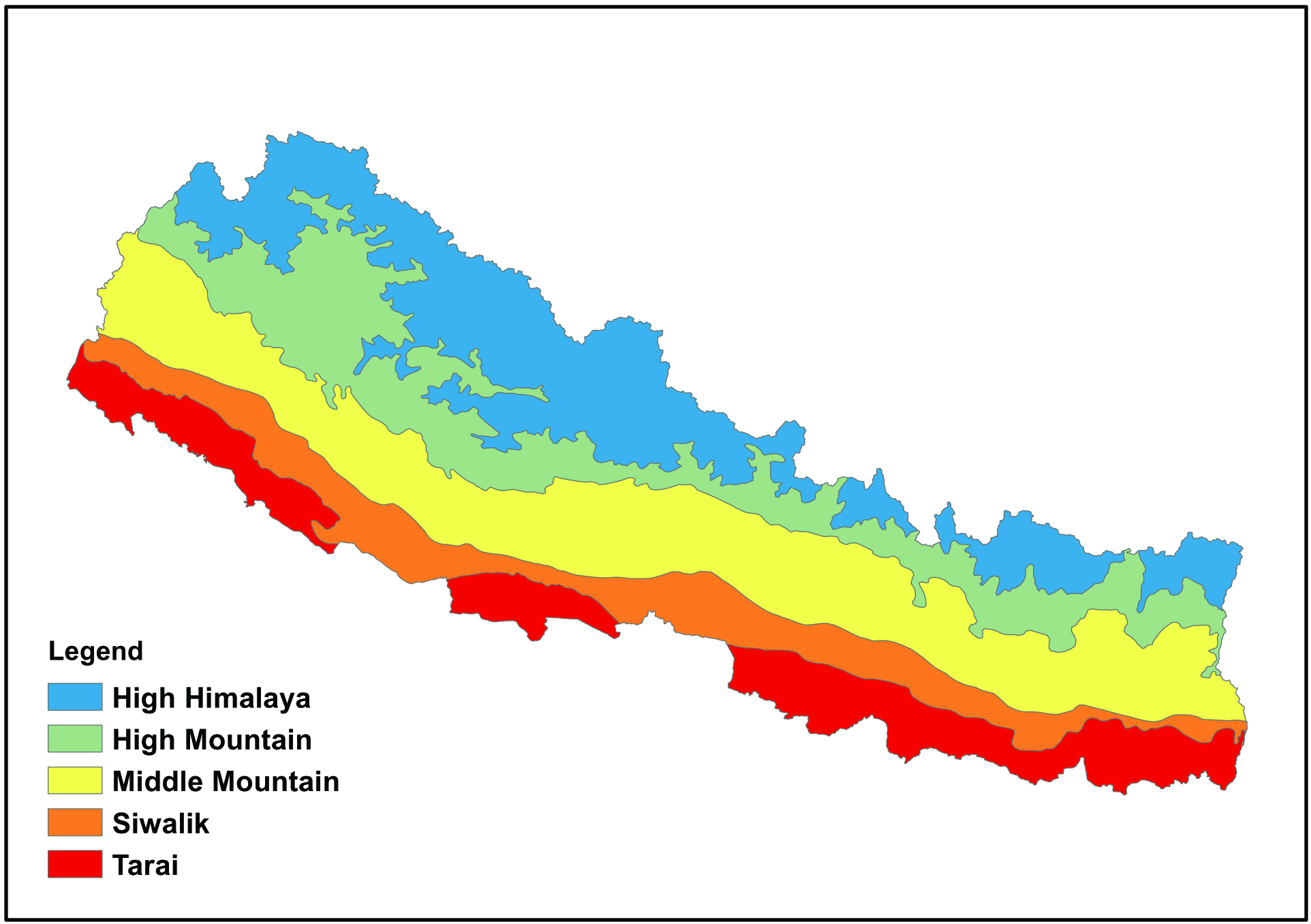 Map Courtesy: Department of Hydrology and Meteorology
Besides natural reasons, are other factors responsible?
The country's topography, climatic conditions, fragile geology and other natural reasons are mainly responsible for natural calamities. But they are not the only factors triggering natural disasters. Human activities like deforestation, unchecked exploitation of natural resources from rivers, unplanned infrastructure development like roads in hilly regions, the encroachment of riverbanks and floodplains, among others, play their part in triggering water-induced disasters or at least exacerbating these natural disasters.
Why is the Tarai particularly prone to flooding and inundation?
Every year, Tarai districts witness flooding and inundation during the rainy season. From small villages to sprawling big cities, settlements in the Tarai region get deluged. Another reason the Tarai region experiences annual flooding is because of the country's topography in which rivers originate in the upper Himalayas and flow south through the plains. Whenever heavy rain increases water level in these rivers, the devastation in the form of flood is suffered by millions of people living in low lying Tarai districts. Years of Chure degradation for natural resources like timber and riverbed materials such as sand, concrete, and boulders have increased the flood threat for districts below the Chure belt. Excavation of riverbed materials and deforestation in the Chure-Bhavar range have weakened its water-holding capacity and disturbed the water recharge system, leaving all the floodwaters to inundate low-lying areas.
But the problem is caused not only by precipitation in the upper region. Unchecked urbanisation and unmanaged and blocked drainage system in cities of the Tarai also result in inundation. Encroachment of riverbanks, shrinking of traditional width and course of rivers and streams, and blocked floodplains of those rivers have also contributed to the perennial flooding in the plains.
Is the government's response effective?
The government's response towards avoiding or minimising the impacts of water-induced disasters has been focused in the aftermath rather than on prevention. Government agencies and their efforts are seen to be focused on rescue and rehabilitation of victims whereas the root cause of frequent incidents of flood and landslide remains unaddressed. Once a disaster strikes any part of the country, all three levels of government scramble for rescue work and relief distribution. The rescue and rehabilitation process also remains highly ineffective and sluggish as there are incidents of affected families staying without proper support, food and shelter for a long time. Government's effort towards disaster risk reduction have been ineffective in this regard.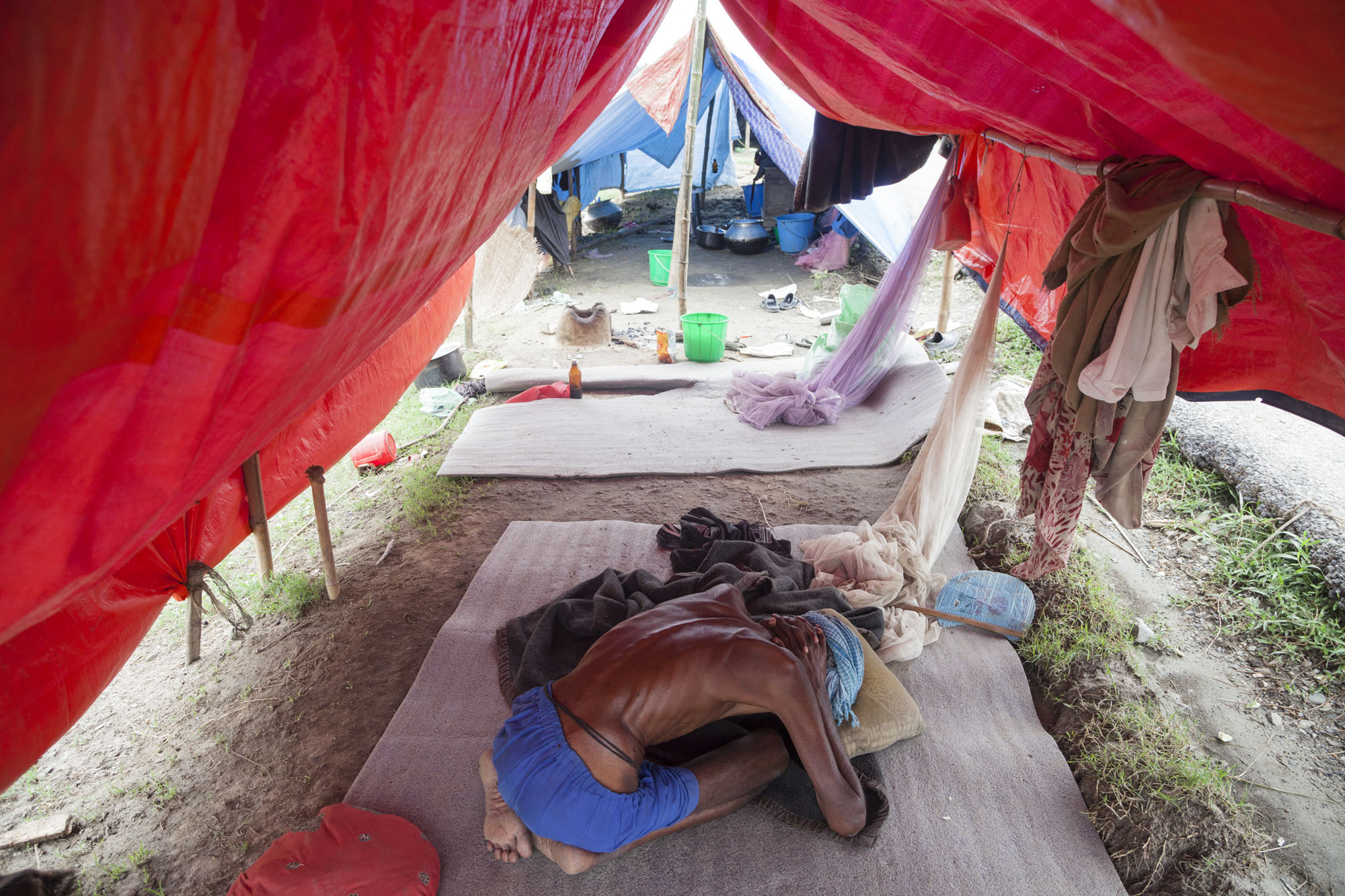 The aftermath of these disasters is more terrible. Post File
What are the obstacles to delivering aid to affected people?
Nepal's topography, which is also blamed for the frequent occurrence of natural disasters, suffers disconnected road networks and broken communication lines in the event of a massive disaster. Politicisation of relief materials and resources leading to corruption hampers smooth delivery of aid to the needy.
Is the three-layer government aiding or complicating works in the aftermath of such disasters?
The Disaster Risk Reduction and Management Act 2017 clearly demarcates the roles and responsibilities of the three levels of government. But the experiences show that the assigned roles and responsibilities are neither communicated nor executed by the governments as most of the time they appear concerned about rescue and relief operations.
Is the early warning system effective?
The country does have early warning systems operated by the government and non-government agencies at the community level. The governmental Department of Hydrology and Meteorology collects and analyses meteorological and hydrological data, and disseminates information on water discharge, weather forecasts and early warning. The department has established flood forecast, water level monitoring and early warning systems in major rivers of Nepal. The department watches over the rainfall level at major river basins and alerts concerned authorities and communities. This has been effective in saving lives during monsoon floods in the last couple of years. The department sends alerts on the water level in rivers using its social media platforms, updates bulletins twice a day, and forecasts the possibility of rainfall and flooding for three days. At times, it also sends SMSes en masse to the communities living around a particular river basin, which is likely to see flooding due to heavy rainfall. However, the early warning system is limited as the knowhow only allows three days of weather forecast.

***
What do you think?
Dear reader, we'd like to hear from you. We regularly publish letters to the editor on contemporary issues or direct responses to something the Post has recently published. Please send your letters to [email protected] with "Letter to the Editor" in the subject line. Please include your name, location, and a contact address so one of our editors can reach out to you.
---
---