We are conversation
You always came to me for conversations. You knew that was all I ever had, to offer. And that's exactly why you came around this time as well. To converse. To find distraction.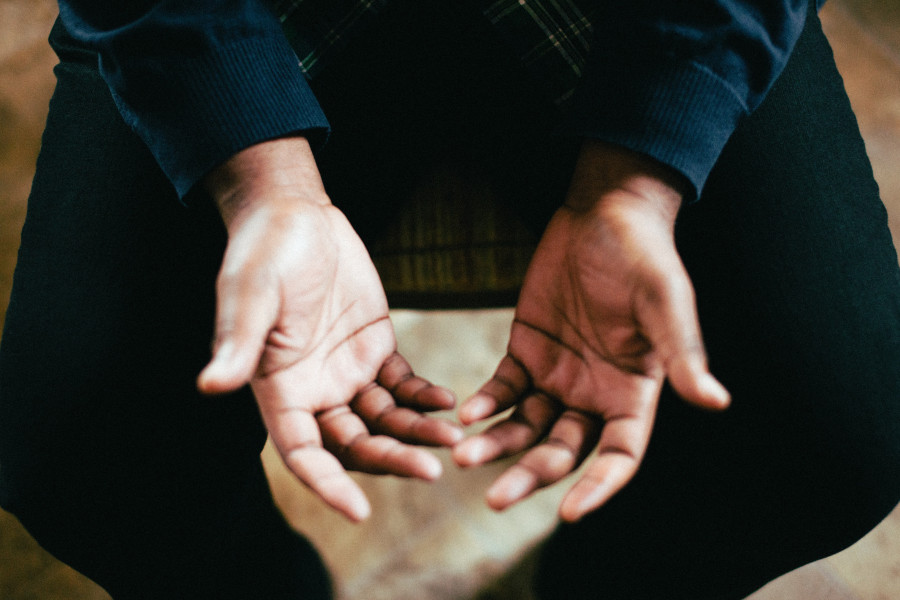 Unsplash
bookmark
Published at : February 8, 2020
When we hug, your arms always come around in a loop at the small of my back. Mine encircle your shoulders.
...
Your shoulders haven't changed much, but you no more hold me with the awkward confidence of a teenager. Your arms still come around in a loop at the small of my back. Mine intertwine around your shoulders.
...
Your shoulders expanded into wings and enclosed around me. And perhaps I imagined: you held me with a reluctance to let go.
That was the last time I saw you.
In the minutes that followed, my life would forever alter. And you would move on, unaffected.
You had insisted on taking the long way home. I refused. We were already much closer than I had preferred and I didn't want to allow either of us any excuse to close in on that remaining distance. Allowing you to give me a ride home would mean driving around town, exchanging additional sentences and glances, and then another parting hug. And who knows what such a moment might have taken out of us? It might have sucked up my entrails or crushed me to powder. What might it have done to you? It is not for me to know. Uncertainty only knows the answer to such possibilities, since we didn't go there. Let's just say you didn't insist enough on giving me a ride and I insisted just enough for you to give up, slip your hands away from the small of my back and walk away.
We didn't have that moment/and so on/and it is the end of another possible story.
…
I have been wanting to meet you all these years, to see who you've become, I said. A monster, you replied. I guess there's some truth to be found in that.
When you showed up, you were dripping with the same invisible enthusiasm you used to exude as a teenager: there but absent. You've always been a quiet surface, bubbling underneath with curiosity and hunger for intense and tender conversations. You moved around with a silence that muffled noisy cafes out.
In the mornings, when you walked into the tea shop, you'd often be half-stoned. After drinking two cups of strong tea, you'd stand up slowly, a cigarette between your lips. You would gradually gravitate towards where I'd be seated with my cup of over-boiled milk tea without sugar. Then we would sit and discuss irrelevant topics, until the tea-shop became deserted and we no longer had to up our volumes to compete with the other chiya-drinkers.
You always came to me for conversations. You knew that was all I ever had to offer. And that's exactly why you came around this time as well. To converse. To find distraction. When we converse, mostly, I listen. Sometimes, we argue a little over things broken. Pause. And again, there's banter.
Perhaps you hadn't realized that I would disappoint in the conversation way this time. Like you, I've nourished my monstrosities over the years, too. So, you saw more than conversation in me, this meeting. You saw my graying hair. You saw someone who was beginning to have her own take on life. My lack of the demure, left you taken aback. You saw in my inclining neck and my receding hairline, the stories from my history. You envisioned me breaking my back along the places I've been, grovelling to touch the earth. My navel bared like an offering to the sky, you saw more than anybody else ever could have. And that seeing dispelled your faith in our conversations.
But in you, I saw it all entirely differently. I saw the stark ability in you to love your family and yourself at the same time. Everything else on your path would wither under ruthless forgetting.
For a moment, you held my hand to search for wrinkles. I couldn't tell what you found, but you let go of my fingers. You listened, nevertheless. And continued talking. You said you wanted to go to Pokhara. What would Pokhara offer besides mountains and the lake? Aloneness. But you seemed to be steeped in aloneness already. Even with the young men and women hovering around you like oncoming rain.
So, what was it you were going to seek in your desired solitude? Perhaps your childhood? To gather and hold and protect in your own arms.
Then I wondered for a moment if there would be a time when I put up my hands to your face and touch your eyes with my fingers and see if I could drown out your sadness temporarily by pulling your eyelids shut under the warmth of my fingers. (The child with the saddest eyes, I said.) I had wondered too, if our banter would rise up to take the form of a more meaningful connection, so we could rise in spirituality together. But what do I know of spirituality?
I suppose we got entangled in the possibility of instant gratification in words and possibilities of the flesh. What can nearness bring us, but flesh to touch, lick, nibble and claw at, if need be. We stalled.
And as I stood on the pavement that January evening, tapping the nip in the air with my boots and wondering if I should head home or wander the streets like a nomad, you caught a glimpse of me. Moving out of the parking lot, you stiffened behind the wheel, told yourself not to stop and then sped away.
It would be the last time you saw me.
---
---