Understanding post-exam stress
Psychologist Rampukar Sah explains the causes, symptoms, and coping mechanisms for this overlooked issue.

SHUTTERSTOCK
bookmark
Published at : September 26, 2023
Updated at : September 26, 2023 07:40
Kathmandu
As students pass through life phases, they encounter new experiences and connect with others while acquiring knowledge. For many, school becomes a second home, and the years of learning bring positive and negative outcomes. In Nepal, students often spend long hours in school, and these experiences, both good and bad, can teach us valuable lessons.

Examinations are a crucial part of a student's journey, serving as assessments of their knowledge. However, these high-stakes exams can also take a toll on their mental health. After the exams, many students experience a real and debilitating phenomenon known as post-exam stress or post-exam stress. It's important to understand and address the potential long-term effects of exam-related stress on mental well-being.
Rampukar Sah, a Clinical Psychologist, holds an MPhil degree from Tribhuwan University and specialises in children and adolescent psychiatry, with training from NIMHANS in India. He works at Kanti Children's Hospital and runs Subha Mangal Group, providing psychological services since 2016. Here, Sah explains the causes, symptoms and coping mechanisms of post-exam stress.
What is post-exam stress?
Post-exam stress refers to the emotional and psychological distress individuals experience after undergoing a rigorous examination or evaluation. The severity and manifestation of this stress can vary from person to person. It's essential to note that post-exam stress isn't limited to students; even professionals who undertake certification or licensure exams can be affected.
Its causes and symptoms
Post-exam stress can manifest in various ways and can affect most individuals who go through any examination in their lives. In Nepal, there's often a lack of understanding of children's psychology, particularly concerning exams. For instance, students taking exams like the Secondary Education Examination (SEE) face a three-month and six-month gap, respectively, before receiving their results. Additionally, there's no formal education about mental health, leaving students without the knowledge they need to understand their feelings and struggles.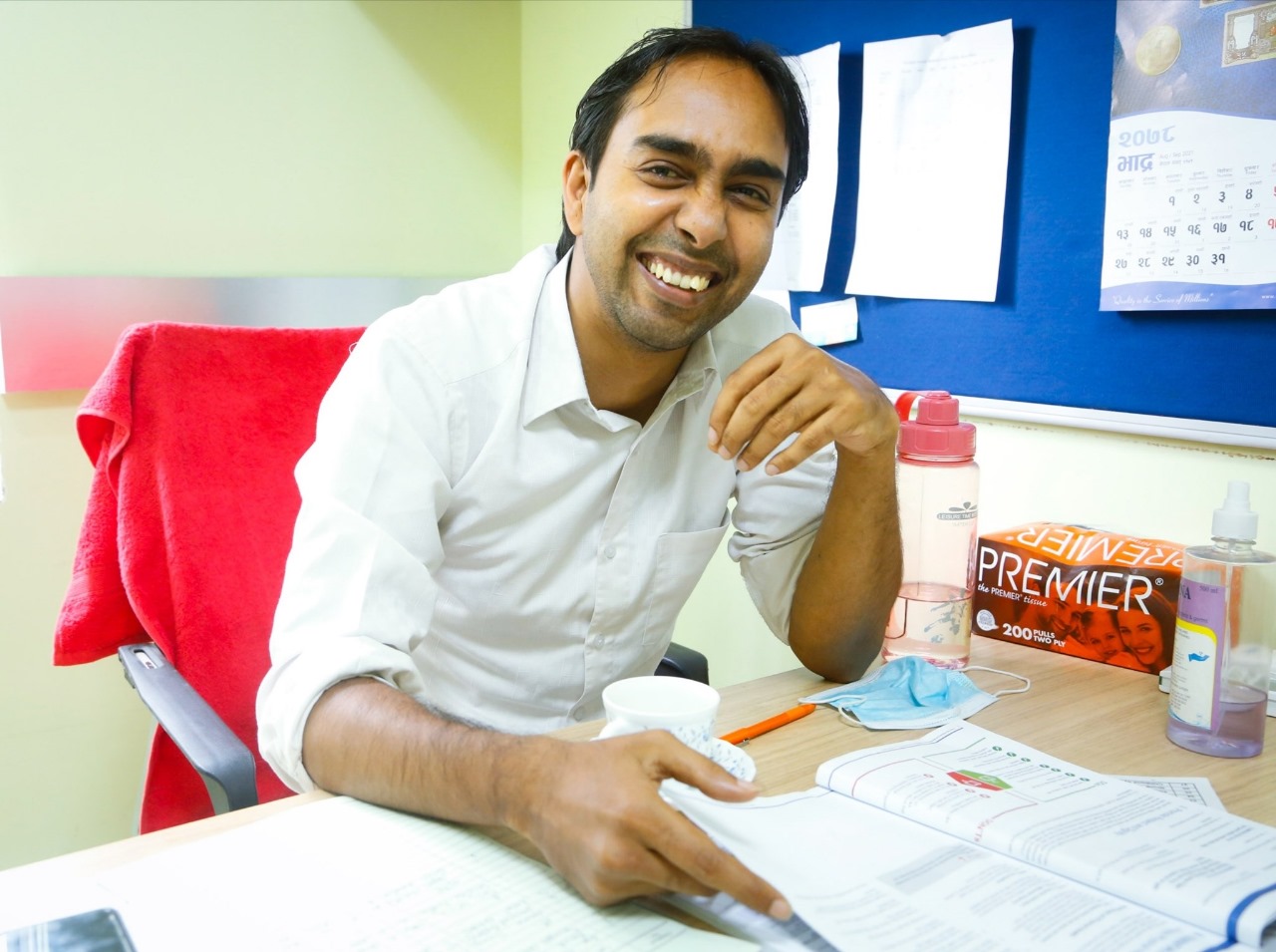 Rampukar Sah, clinical psychologist Post File Photo
When Nepali students take exams, they often experience pressure from their families, schools, and society. While some stress after a test is normal, post-exam stress makes it challenging to handle frequent exams over an extended period. Post-exam stress typically arises when students feel immense pressure to perform well. Parents, too, often feel pressured to motivate their children during exams but may provide limited support beyond reassuring them that everything will be fine.
In some cases, parents are required to accompany their children during medical procedures but may forget to do so. Even children with existing mental health issues are made to undergo these procedures. When the results aren't favourable, parents may respond with criticism rather than acknowledging their child's efforts. This, in turn, leads to stress and anxiety before and after these procedures. In Nepal, there have been instances of students taking their lives due to societal expectations, highlighting a lack of comprehensive understanding of students' mental health and the immense pressure for high performance.
Adolescents often have plenty of idle time after exams, allowing them to dwell on their thoughts. This can result in post-exam stress, characterised by heightened anxiety in the days and weeks that follow. Even if students feel confident in their performance, they may still experience self-doubt and mood swings ranging from anger to depression. The stress and anxiety linked to exam results can be particularly burdensome, causing students to question their abilities and competence, even when they've prepared well.
In addition to psychological symptoms, post-exam stress can also have physical manifestations, such as headaches, sleep disturbances, and gastrointestinal issues. It can lead to social withdrawal and isolation from friends and family due to the stress it brings. In some individuals, prolonged exposure to exam-related stress can result in exam phobia. It's crucial to recognise that while some stress after an exam is normal, post-exam stress is a more serious issue that requires attention.
How does one cope with post-exam stress?
Coping with post-exam stress begins with understanding what's happening. Many people can't identify what they're going through due to a lack of awareness about mental health issues, especially among adolescents. It's important to recognise the problem first.
Instead of relying solely on their parents for support, young individuals need their parents to understand and observe their behaviour. It's advisable that those dealing with post-exam stress avoid fixating on their performance and adopt a present-focused perspective. Practicing self-compassion and kindness towards oneself is crucial. It's essential to acknowledge that feeling anxious or stressed after an exam is normal.
Communication can be a powerful stress reliever, so discussing one's feelings with friends, family, or a mental health professional is advised. Talking about anxieties and stress can be beneficial in lightening the burden and gaining a fresh perspective. Engaging in activities that bring joy and pursuing one's passions can help in escaping negative thoughts.
Post-exam stress is a legitimate and challenging experience that can affect individuals of all ages and backgrounds. It's crucial to recognise the signs and symptoms and take proactive steps to cope and recover. Seeking assistance is acceptable if handling it alone proves to be complicated. With self-compassion, support from loved ones, and the use of coping skills, post-exam stress can be overcome, leading to increased strength and resilience. Exams may be a part of life, but they do not have to define it.
---
---