The mask maker of Bhaktapur
For the past six decades, 74-year-old Purna Chitrakar has been making the masks of the 13 deities without which the city's treasured annual Navadurga festival cannot take place.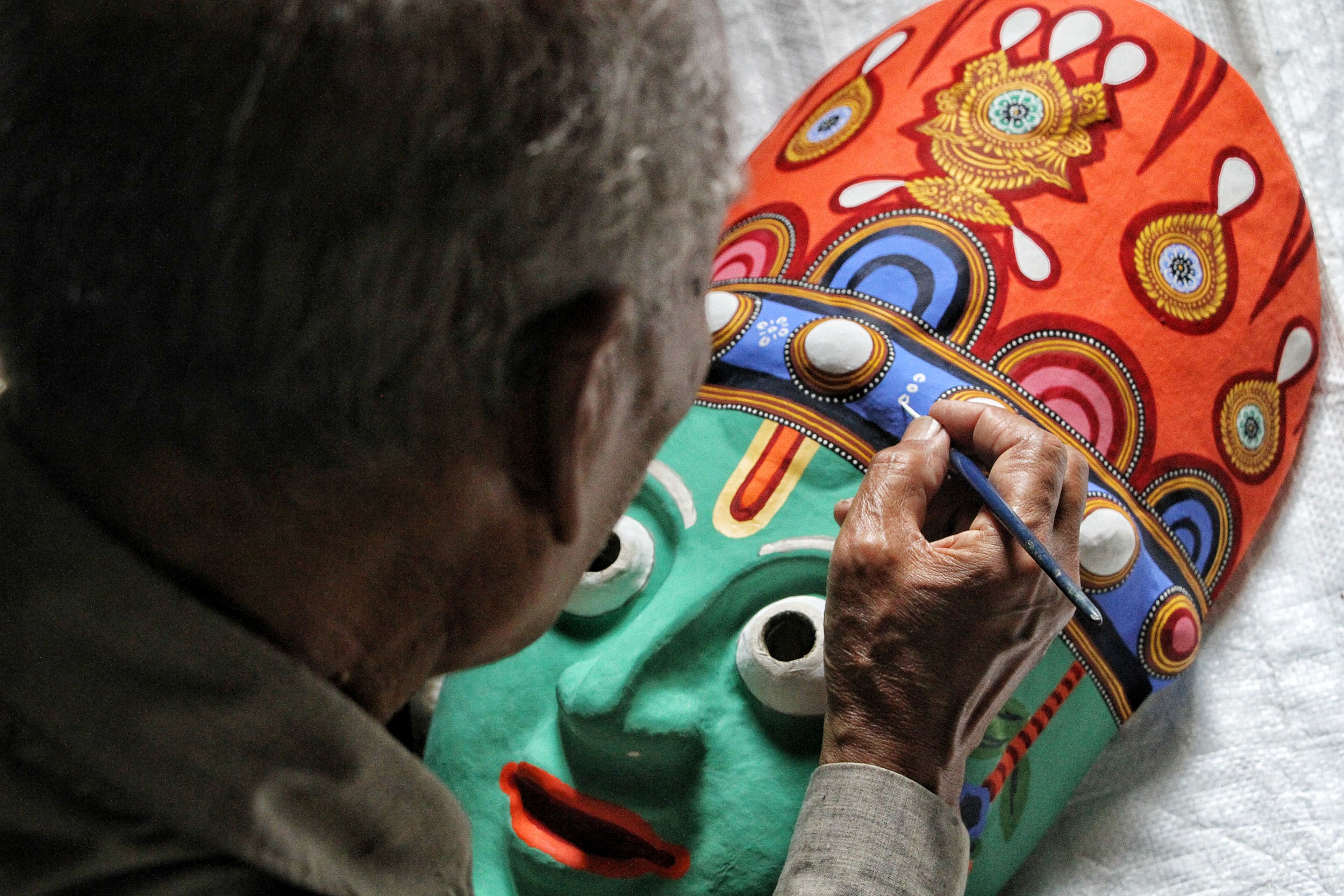 Beeju Maharjan/TKP
Published at : October 13, 2020
Updated at : October 14, 2020 07:59
Every year, Purna Chitrakar, 74, from Yachhe, Bhaktapur, is entrusted with making the masks for the Navadurga festival. He has been doing this since he was 15, he says. It is a task he knows better than the back of his hands. For the festival, Chitrakar creates the masks of 13 deities--Mahadev, Ganesh, Brahmayani, Maheshwari, Kumari, Vaishnavi, Indrayani, Barahi, Mahakali, Sima, Bhairav, Duma and Swet Bhairav--which are crucial to carry out the city's annual dance ceremony.

Chitrakar starts working every year from the day of Ghantakarna, Gantanmuga in Newa, a festival that celebrates the defeat of the mythical demon Ghantakarna that falls in the month of Shrawan. He has until Navami, the ninth day of Dashain, to finish this task at hand. The masks, or mukundos, weigh around five to six kgs (each) and cost an approximate Rs300,000 to make. The cost of which is shouldered by Chitrakar, the municipality, the Guthi Sansthan and the Dharma Guthi.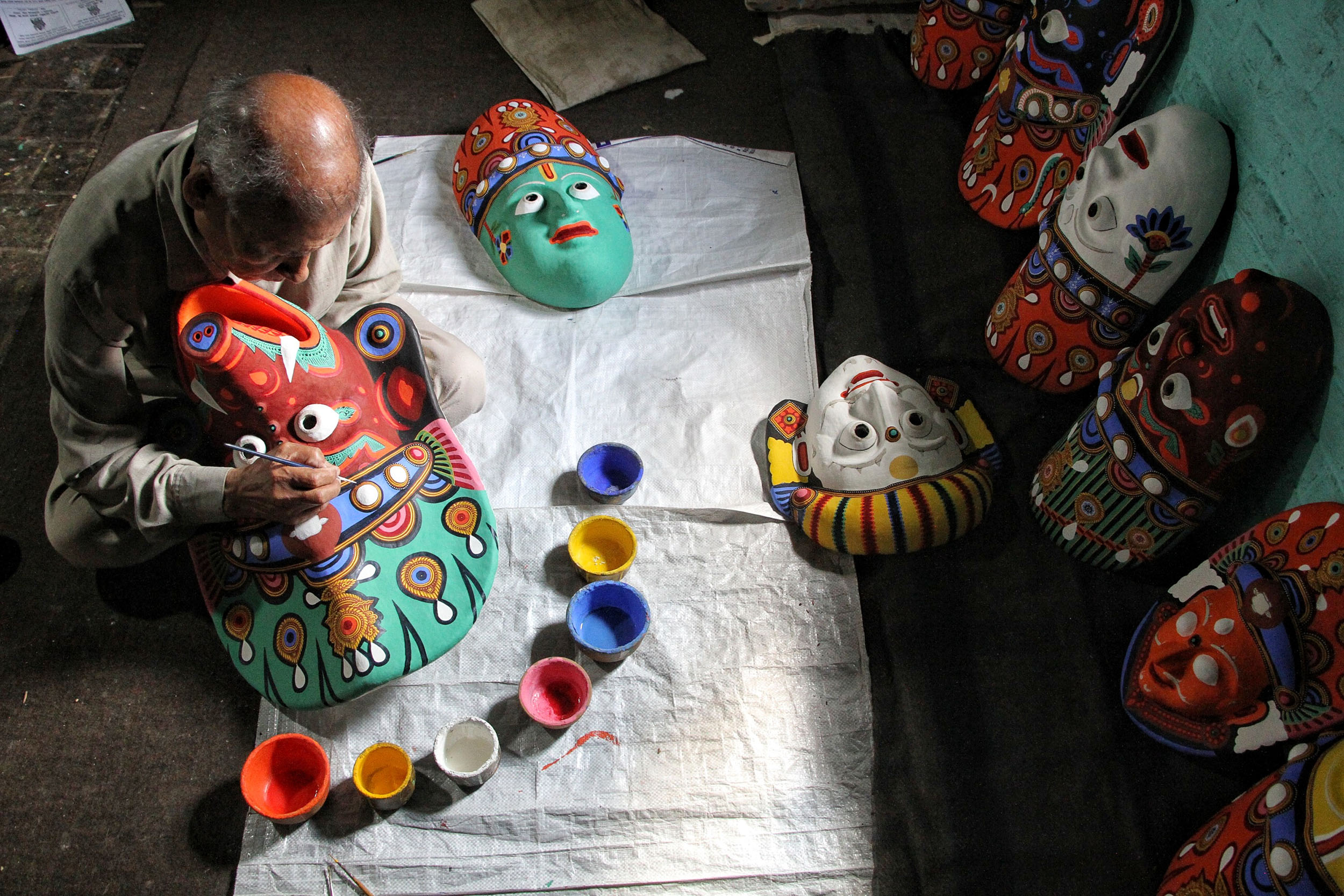 Beeju Maharjan/TKP
The masks are essential to the Newa community of Bhaktapur, as on the day of Navami, the masks of the deities are handed over to the Vanmala community, who start the dance of Nava Durga wearing the masks Chitrakar makes.
For the next nine months, artists from the Vanmala community will perform the Navdurga dance in 22 places in Bhaktapur wearing the masks. But the dance is not limited to Bhaktapur, and is performed across the Valley--from Pashupati, Sankhu, Nala, Nankhel, Sanga, Banepa, Panauti to Dhulikhel. The journey of the masks come to end on Bhalbala Ashtami, which falls on Asar, when effigies of the Navdurga deities that are wearing the masks are burned then immersed in the Hanumante river. Apart from the Navdurga dance, the masks are also used in Mukundo Ngala Kegu Jatra, Machha Marne Jatra, Gaijatra, Devinach, Bhairav ​​Nach and Lakhe Nach.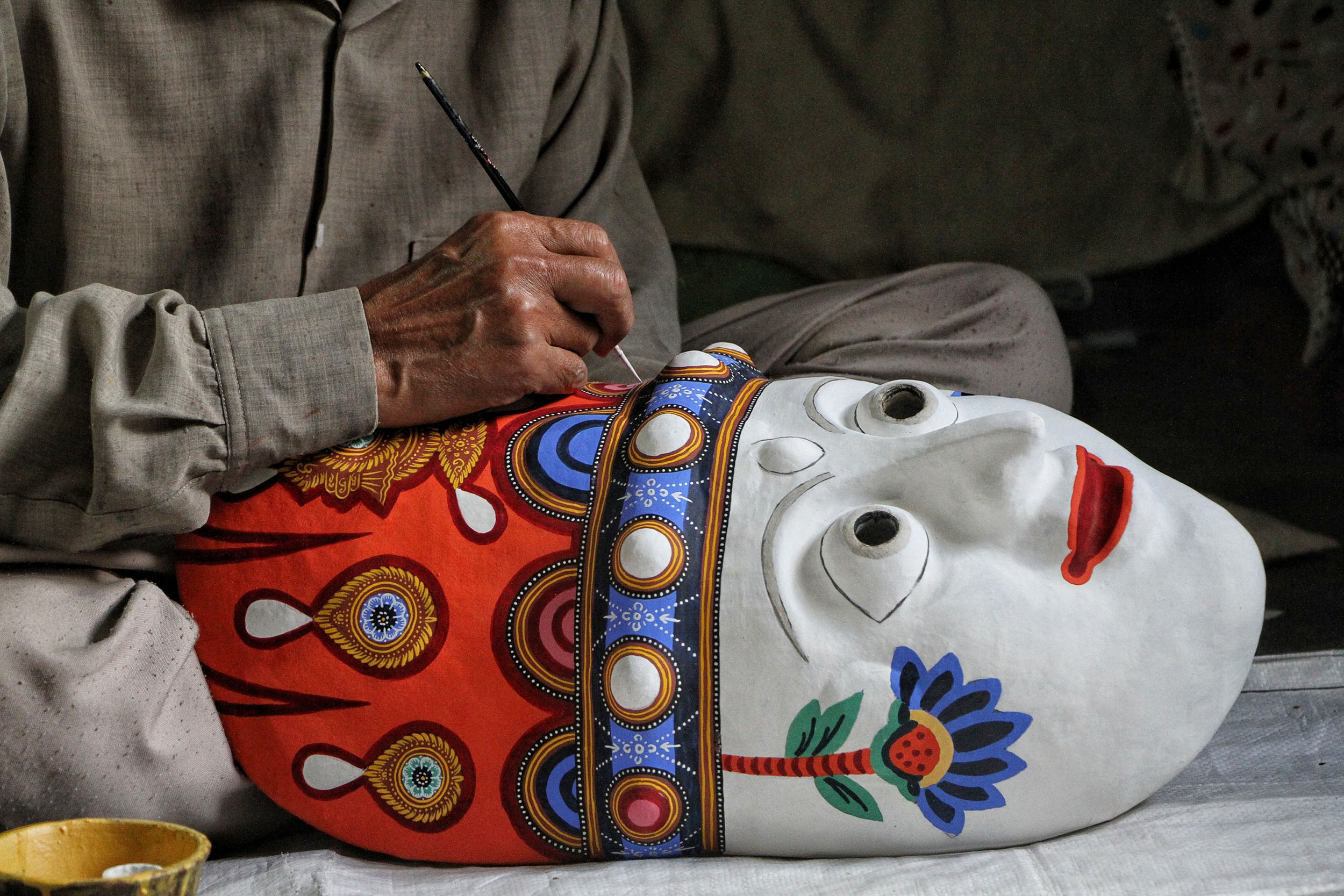 Beeju Maharjan/TKP
This year, however, keeping in mind the rising number of Covid-19 cases across the Valley, municipality authorities are discussing ways to hold the festival maintaining social distancing measures. This means the festival will not be held as grandly as it always has been--a first for Chitrakar.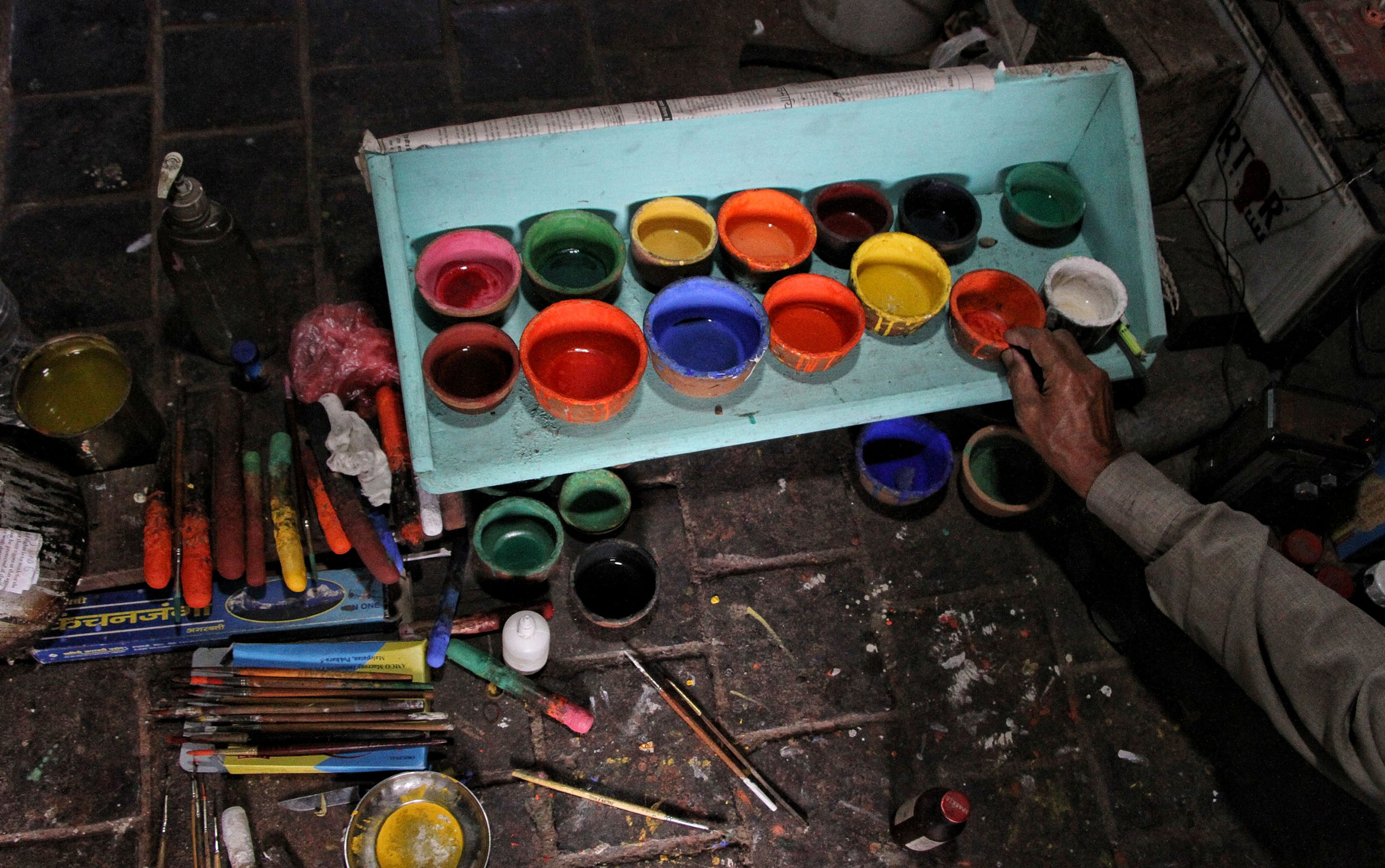 Beeju Maharjan/TKP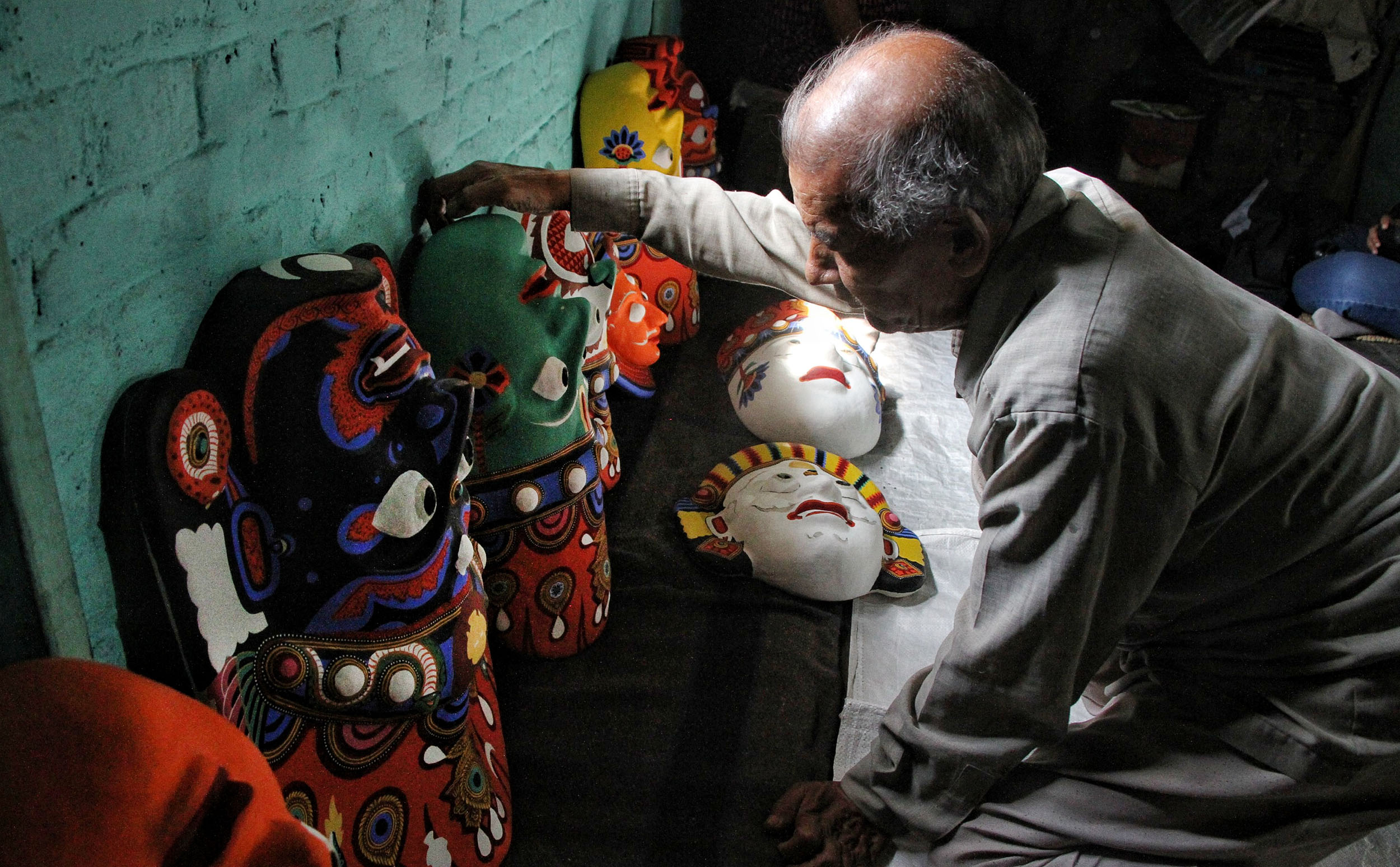 Beeju Maharjan/TKP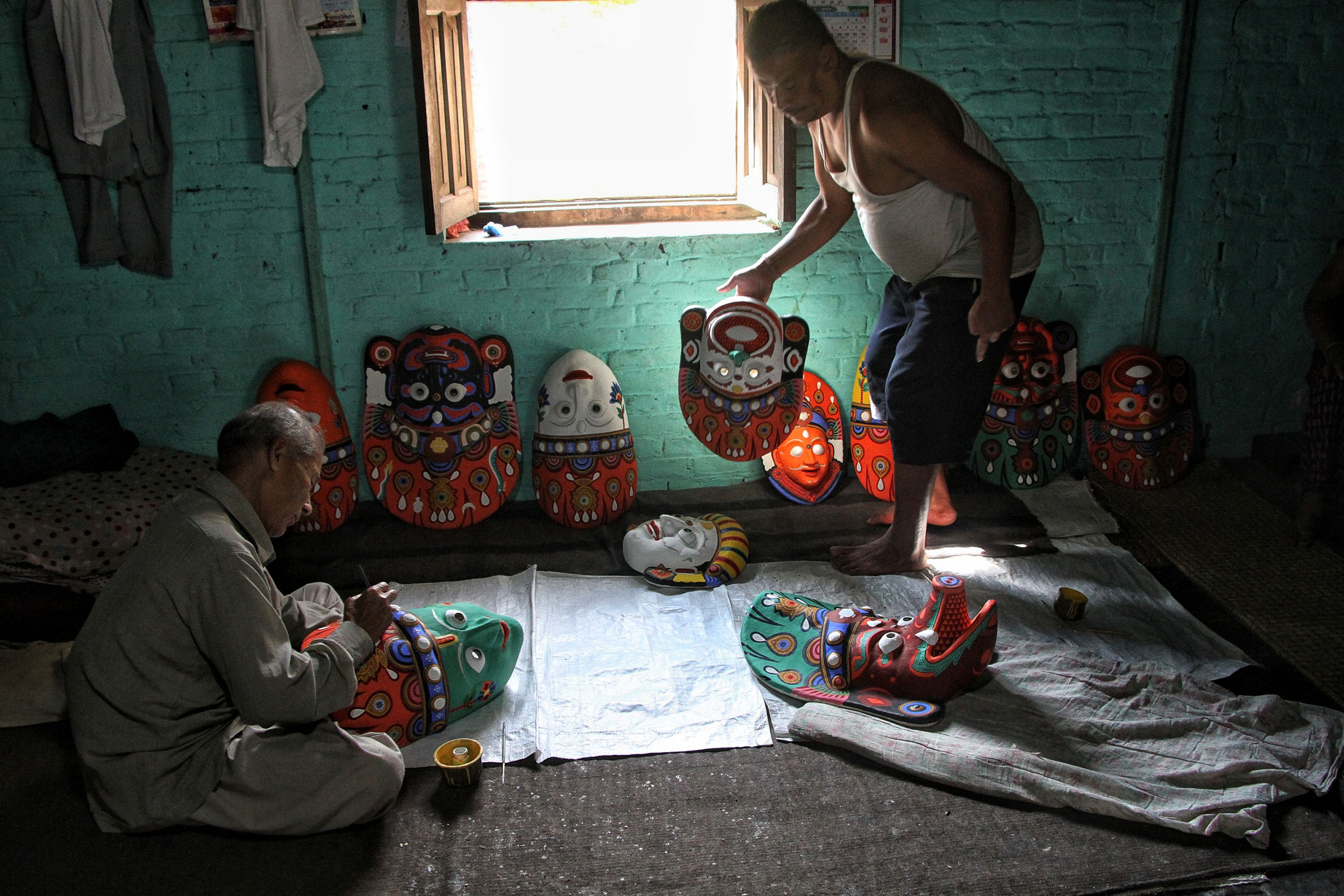 Beeju Maharjan/TKP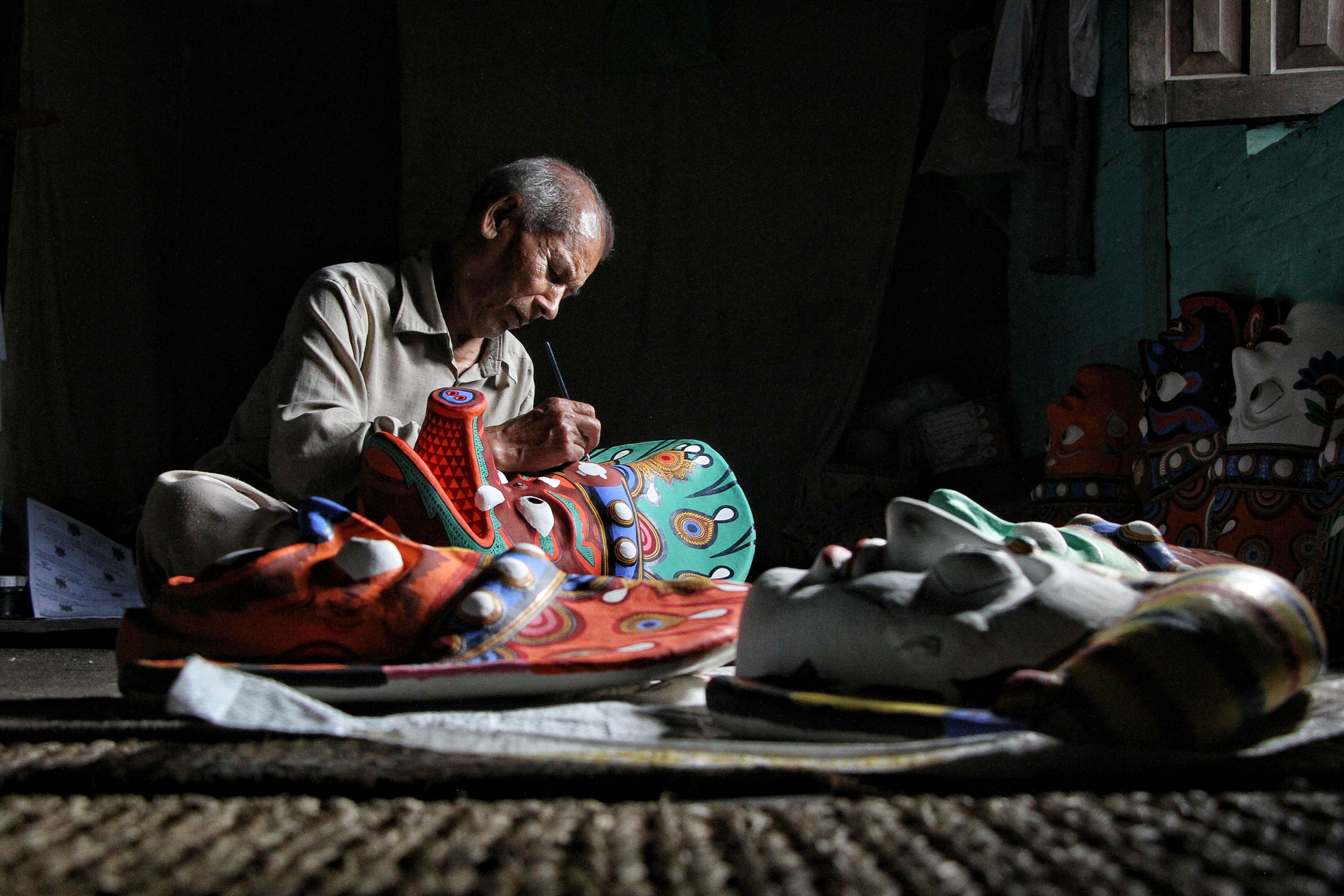 Beeju Maharjan/TKP
---