The feminine superpower
Deepak S Rana's new work is a Nepali historical fiction that delves into the country's enigmatic history, eclectic traditions, and unique socio-cultural fabrics.

Photo Courtesy: Garima Rana
bookmark
Published at : March 9, 2023
Updated at : March 9, 2023 08:00
Dakini is a tantric priestess who shows dead souls their way to the sky and called 'the one who dwells in the skies'. A Dakini is also a skilled yogini—the female personification of enlightenment and energy. She represents the ultimate feminine powerhouse whose energy sometimes surpasses that of the Gurus. Dakini is known to aid or even initiate one's spiritual development.

This might seem like a character introduction to an upcoming series on Netflix. However, it's actually the premise of Deepak S Rana's new novel, 'Dakini: The Himalayan Quartet'.
'Dakini: The Himalayan Quartet' is a compilation of Rana's four novels, 'The Bending Reed', 'The Silent Flute', 'Dakini: The Tears of the Tulku' and 'Mind Warriors'. If you are into historical fiction and enjoy reading about tantra, mysticism and magic, this spiritual espionage might be just the one for you.
The book was launched on the occasion of International Women's Day, March 8 at Nepali Ghar, Amrit Marg, Thamel.
"My novel's protagonist is a Dakini. The heroine is a strong woman who was briefly introduced in the first three novels. We get to see the true manifestation of her powers in this book," says author Rana, who revealed that the book to be a mix of fact and fiction. "I call this book a 'faction'. You will enter a realm full of allusions and references to Tibetan scriptures, folklore, and mythologies in the book. There will also be a lot of fantasy and fiction to spice up the reading," Rana says.
John Welpton, a specialist in the history of Nepal, says that the book is an interesting experiment where the author merges quasi-historical elements with fantasy writing. "Dakini is dancing between different eras," says Welpton.
According to Rana, the book is the culmination of years of writing. "The first part of the quartet was written almost 15 years ago, and it was an inner calling that made me go all the way upto the fourth part," Rana says.
"Dakini could be Nepal's answer to the Tolkien series or even other fiction that most of us grew up with. I am already intrigued just by looking at the book cover," says Tarana, 44, a literature enthusiast.
Tarana believes that 'Dakini: The Himalayan Quartet' has the potential to redefine Nepali historical fiction, and with a powerful female as the central character.
"Reading has almost become a form of meditation now, you can sip coffee and read in a calm environment," says Rana. "With so much digital influence, I'm scared that people may have abandoned the art of reading. I really hope the young people read the book and give me feedback."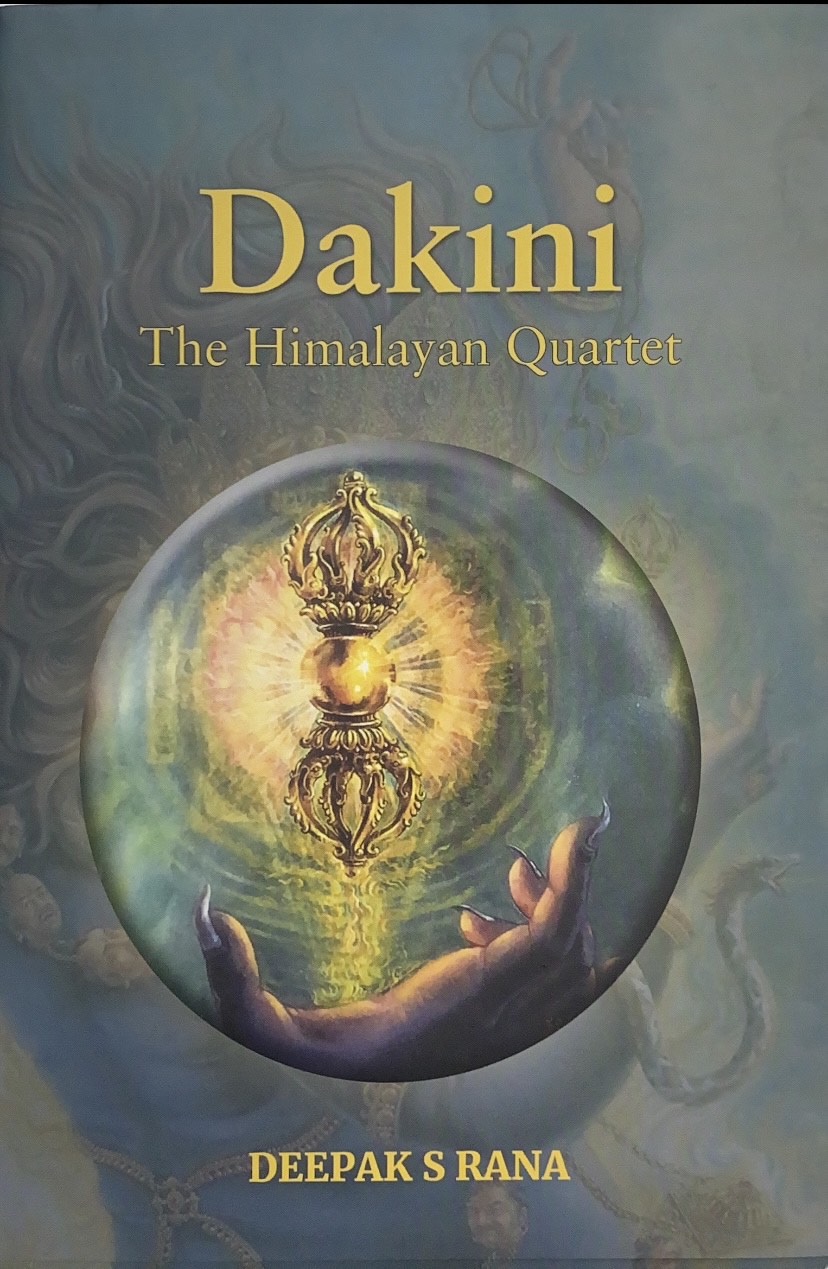 Dakini: The Himalayan Quartet
Author: Deepak S Rana
Publisher: Vajra Publications
---
---