Bangladesh war crimes: Islamist leader Quasem hanged
Bangladesh has hanged Mir Quasem Ali, the chief financier of the fundamentalist Jamaat-e-Islami party, for war crimes of 1971.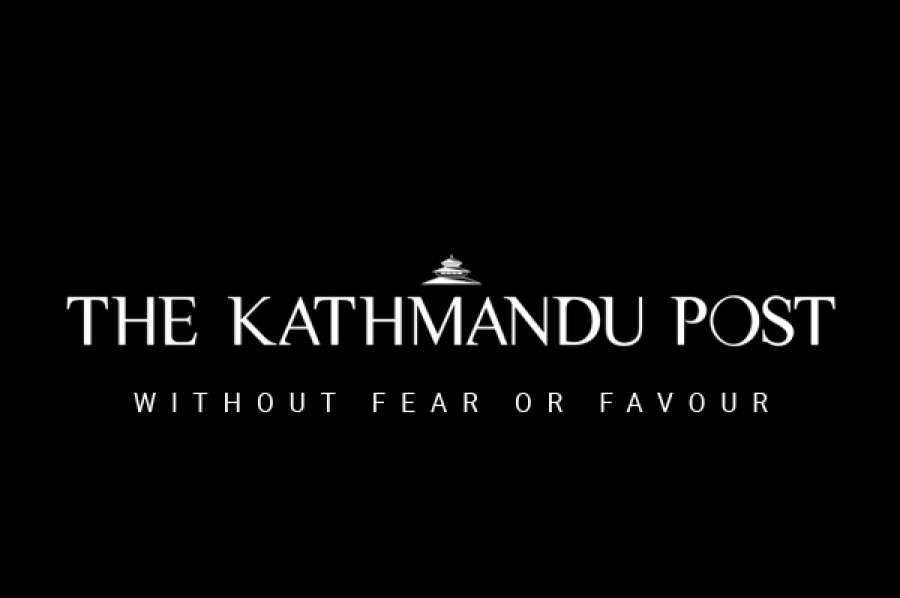 bookmark
Published at : September 4, 2016
Dhaka
Bangladesh has hanged Mir Quasem Ali, the chief financier of the fundamentalist Jamaat-e-Islami party, for war crimes of 1971.
The city of Chittagong was caught up in the horror of his ruthless actions against Bengalis 46 years ago.
It was during the Liberation War in 1971 when he operated Al-Badr torture camps like those set up by the Nazi in World War II.
His militiamen picked up freedom fighters and pro-liberation people from different areas of Chittagong and tortured them brutally at those centres. Many of the captives were killed and the bodies were dumped into the Karnaphuli.
Mahamaya Dalim Hotel, headquarters of Chittagong Al-Badr, was virtually a "death factory" and he was "an indispensable cog in the murdering machinery" installed there.
The man, Mir Quasem Ali, walked the gallows last night.
Third-in-command of Al-Badr in 1971, he was one of the most notorious collaborators who committed the most heinous crimes against humanity during the nine-month war.
Their conspiracies and brutalities, however, could not stop the birth of Bangladesh. The Pakistan occupation forces surrendered on December 16, 1971 and like many other collaborators, Quasem went into hiding.
But after the changeover in 1975, he re-emerged with a new mission. He reorganised Islami Chhatra Sangha (ICS), which according to court documents had turned into Al-Badr, the infamous killing squad, in 1971.
In 1977, Chhatra Sangha was renamed Islami Chhatra Shibir and Quasem became its founding president.
He later joined Shibir's mother organisation Jamaat-e-Islami and played the leading role in ensuring cash flow to the party by building a financial empire in independent Bangladesh.
Finally, he was arrested on June 17, 2012, at the office of the daily Naya Diganta, a concern of Diganta Media Corporation, of which he was chairman.
Following a seven-year legal battle, he was hanged in Kashimpur Central Jail-2 last night.
"The execution of Quasem was carried out at 10:30pm," Prashanta Kumar Banik, senior jail super, told reporters.
Quasem, 63, is the sixth war criminal and fifth Jamaat leader to have been hanged for war crimes.
Around 12:30pm, three ambulances, including the one with Quasem's body, left Kashimpur jail and headed to Manikganj under police escort.
He will be buried in his village home in Chala under Harirampur upazila in Manikganj, his daughter-in-law Tahmina Akhter had told The Daily Star earlier.
This is the first time a war criminal was hanged in Kashimpur jail. Five other war criminals were executed in Dhaka Central Jail.
Various pro-liberation groups, including Gonojagoron Mancha which champions the demand for capital punishment for war criminals, and people of Chittagong hailed the execution.
Jamaat-e-Islami, within half an hour of the execution, called for an eight-hour hartal from 6:00am tomorrow protesting what they said was the "killing of Quasem".
PROCESS FOR EXECUTION
The process began after he declined to seek presidential mercy, the last option to avoid the gallows.
However, the countdown to the execution of Quasem started after the Supreme Court dismissed his review petition on August 30.
The process gained pace after the apex court released the full text of its verdict the same day and sent it to the International Crimes Tribunal-2 that had originally tried and convicted him.
The tribunal on the very day sent the copy of the verdict to the Dhaka Central Jail. The copy ultimately went to the Kashimpur Central Jail.
On Wednesday, the Jamaat leader sought time to decide his next course of action when jail authorities read out the verdict before him and asked him if he would seek the presidential clemency. He sought more time when the authorities asked him the same question the following day.
His family members, including his wife Khandakar Ayesha Khatun, met him on Wednesday. After the meeting, Ayesha told reporters that her husband wouldn't decide his next course of action until their son, allegedly picked up by unidentified men 22 days ago, returns home.
On Thursday afternoon, the jail authorities said Quasem would not seek presidential mercy.
There was speculation among the public that the condemned war criminal might be hanged on Friday night. But the jail authorities informed the media it wouldn't happen that night.
Yesterday, around 9:30am, the prison authorities asked his family to meet him in jail. Around 3:45pm, 47 family members entered Kashimpur jail. Of them, 38 including his wife and his daughters were allowed to meet him in phases. They came out at 6:38pm.
The executive order on Quasem's execution had reached the prison authorities around 4:45pm.
Border Guard Bangladesh (BGB) personnel have been deployed in Dhaka and Gazipur.
A swarm of journalists and onlookers gathered about 20 to 50 yards from the main gate of the jail as they were not allowed to go near it.
Inspector general of prisons, Gazipur deputy commissioner, superintendent of police, civil surgeon and imam of Kashimpur Jail Mosque entered the jail by 10:00pm.
FACE OF A TRAITOR
Son of Mir Tayeb Ali and Rabeya Begum, Quasem was born in Munsidangi Sutalori of Manikganj on December 31, 1952. He got involved with Chhatra Sangha in 1967 while studying at Chittagong Collegiate School.
He later became president of Chhatra Sangha's Chittagong College and Chittagong town units.
On November 6, 1971, he became general secretary of its East Pakistan unit, according to prosecution documents. The defence didn't dispute these facts.
As a top leader of Chhatra Sangha in 1971, Quasem became the chief of Chittagong unit of Al-Badr.
He and his aides abducted pro-liberation people and persecuted them at torture camps including Dalim Hotel, Dowsta Mohammad Panjabee Building and Salma Manzil, before killing them, according to prosecution witnesses and documents.
On Dalim Hotel, the Tribunal-2 in its verdict said, "The evidence presented proves it beyond reasonable doubt that the harrowing dynamics of terror, violence, torture impeccably demonstrate that the system of cruelties and terror even transformed to brutal murder of many detained civilians in the 'death factory' of AB force headquartered at Dalim Hotel."
It added, "Accused Mir Quasem Ali had been in steering position of the Al-Badr detention and torture camp… The accused was an indispensable cog in the 'murdering machinery' implanted at Dalim Hotel."
Upholding the tribunal verdict, the Supreme Court on March 8 this year said, "The accused [Quasem] not only organised the force at Chittagong, he had commanded the force and directly participated in the perpetration of most barbarous acts unknown to human civilization. He does not deserve any leniency on the question of sentence on consideration of the nature and gravity of offence."
Two war crimes tribunals have so far delivered 26 judgments. Fifty people have been convicted and 28 of them sentenced to death for the crimes they committed during the Liberation War.
Of the convicts, Quasem and his party men — Motiur Rahman Nizami, Ali Ahsan Mohammad Mojaheed, Muhammad Kamaruzzaman, Abdul Quader Mollah — and BNP Leader Salauddin Quader Chowdhury were hanged.
Besides, appeals of 17 more convicted war criminals are also pending with the SC.
The apex court is yet to deal with the government's appeal seeking the death penalty for ex-Jatiya Party lawmaker Abdul Jabbar for war crimes. Jabbar, who is absconding, was sentenced to imprisonment until death by International Crimes Tribunal-1.
---
---