Gajendra Hamal resigns as minister after controversy
Hamal's appointment as industry minister on Friday has created quite an uproar, with the prime minister facing criticism for undermining rule of law.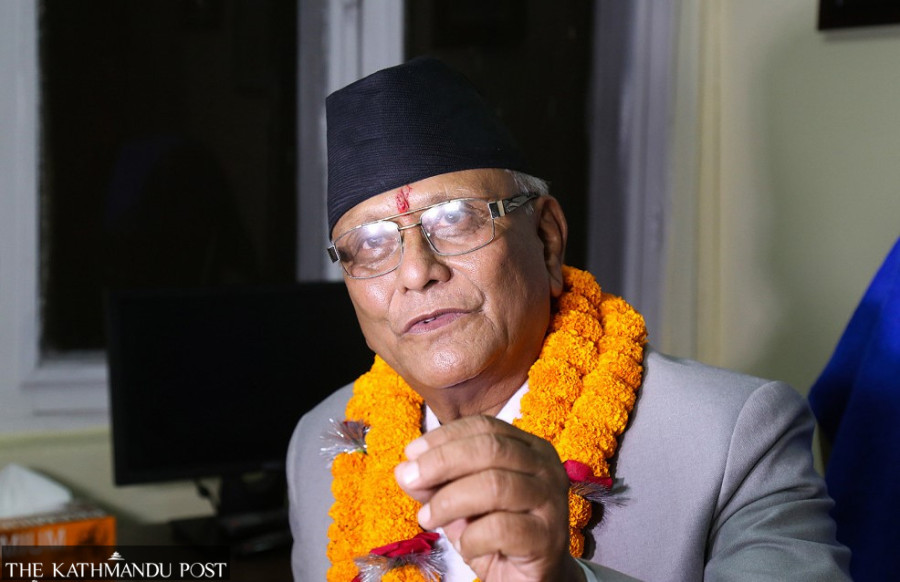 Gajendra Bahadur Hamal Post File Photo
bookmark
Published at : October 10, 2021
Updated at : October 10, 2021 12:52
Kathmandu
Gajendra Hamal, who has run into controversy over his appointment as minister, has tendered his resignation to Prime Minister Sher Bahadur Deuba.
"Hamal submitted his resignation to the prime minister this morning," said a member of the prime minister's secretariat.
Hamal, a district level leader of the Nepali Congress, last week made media headlines when reports suggested he was being appointed a minister at the behest of Chief Justice Cholendra Shumsher Rana.
Hamal's appointment as minister for industry, commerce and supplies has met with widespread criticism, with some within the ruling Nepali Congress calling it a move that undermined democratic principles and constitutionalism.
Congress leaders told the Post on Saturday that they were not in a position to defend Hamal's appointment as it blurred the line between the executive and judiciary and disturbed the principle of separation of powers.
Deuba's coalition partners, including the Communist Party of Nepal (Maoist Centre), however, were defending Hamal's appointment.
"The constitution has provisioned appointment of any non-parliamentarian as a minister," said Maoist chair Pushpa Kamal Dahal in Chitwan on Saturday. "He [Hamal] is a Congress leader and he has been appointed a minister under the Nepali Congress quota. There is no reason to make a hue and cry over this.".
Many have wondered why Deuba was under pressure to oblige Chief Justice Rana, even if the latter had demanded a share in the Cabinet.
Deuba was appointed prime minister as per a court order on July 13.
The Constitutional Bench led by Rana on July 12 had restored the House of Representatives dissolved by erstwhile prime minister KP Sharma Oli and ordered Deuba's appointment as prime minister.
Deuba, who started his Cabinet with four ministers, had been struggling to appoint ministers for three months. When on Friday he announced new members in the Cabinet, Hamal, a relative of Chief Justice Rana, was one of them. The appointment created quite an uproar.
---