Know each other better
China hopes that the development of bilateral relations will benefit ordinary Nepali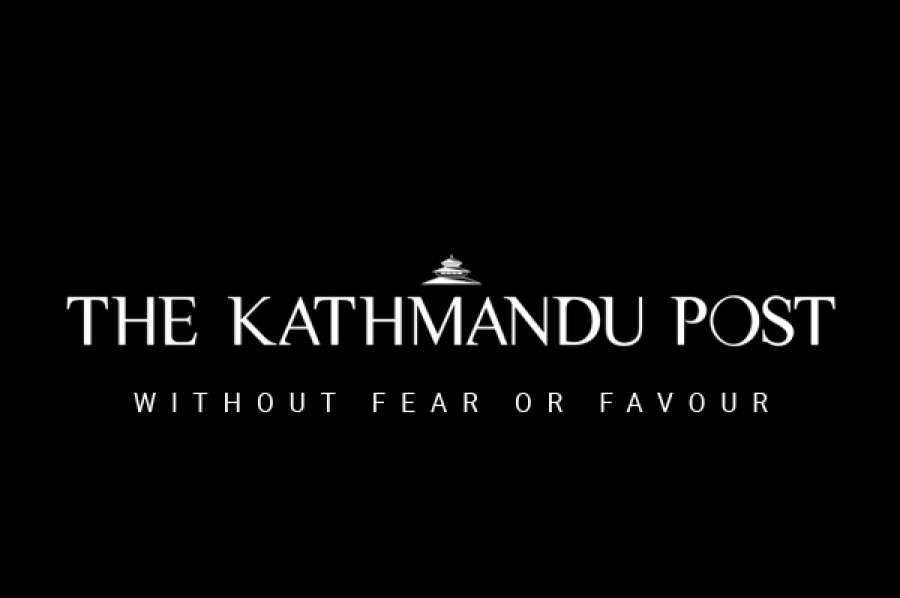 bookmark
Published at : January 18, 2019
Updated at : January 18, 2019 07:47
Last August, I accompanied my tutor to a college in Kathmandu to participate in an academic engagement. The event, which aimed to foster a platform for idea exchange among young people from different countries, attracts university students from many countries in South Asia. Two Chinese women I met at the event discussed the gap between what they experienced and what they had learned before. My university, Sichuan University, also contains a large number of students from South Asian countries including Nepal. I often discuss their impressions of China with some of them. They mostly say that their personal feelings in China differs quite starkly from their previous impressions.
I am undoubtedly fortunate to be able to go to different countries and form my own perceptual and rational understanding, while many people may not have access to such an opportunity in their lives. We have been repeatedly emphasising the importance of cultural exchanges and people-to-people contact in bilateral relations, because this is the basis for two countries to truly deepen their relations.
We must recognise and face the reality that our two countries are becoming more and more closely linked in almost all aspects, which requires more efforts to know and understand each other to avoid misunderstandings. Regarding how to let more people become involved and benefit from such efforts, educational exchange and cooperation are undoubtedly the most direct and effective ways forward.
What can China offer?
China is already Asia's largest and the world's third largest host country for international students. In 2017, nearly half a million overseas students were studying in the country. Among them, the number of Pakistani students ranked third and the number of Indian students ranked fifth. Students from countries along the Belt&Road Initiative route represented the fastest growing group. Compared with European and North American countries, China's relatively cheaper cost and government-sponsored scholarship programmes, as well as various short-term funding and exchange initiatives set up by universities, are very attractive.
Chinese universities and institutes have advanced research programmes in different disciplines such as medicine and natural science. Sichuan University's Medical School has even led the world's highest level in some fields, which has also attracted many international students, including Nepali students. Humanities and social sciences in China have always paid much importance to communication with other countries and most researchers are well travelled, making such disciplines highly internationalised. After decades of development, the popularity of communicating in English in Chinese universities is also experiencing a rise.
In recent years, besides the traditional diploma education, China's vocational and technical education system has begun to attract foreign students, especially those from developing countries. Vocational and technical education is closely related to economic and industrial development. After graduation, students are more likely to become practitioners in related fields, and some even gradually grow into technical authorities.
China is strengthening economic cooperation with increasingly more countries under the framework of the Belt&Road Initiative. From the perspective of practicality such as employment, getting vocational and technical education in China, especially in terms of engineering technology, will be a good choice.
Education is an important investment for both individuals and the country, and it pays off for the rest of our lives. Whether from the perspective of population, the economy or any other angle, China's rise is a fact that we will have to embrace for a long time to come. Further deepening of Sino-Nepali relations is also an irreversible trend. Linking the growth of the next generation with the future development of our countries is undoubtedly a wise investment choice.
China is not interested in selling its ideology to other countries, but it earnestly hopes to gain the understanding of the outside world even while shaping the legitimacy of its choice of different development paths from those of the West.
This is also an important basis and direction of its foreign policy, and the reason why China is making people-to-people bonds one of the main goals of its Belt&Road Initiative. Students are the future of every country and have infinite possibilities. If students can foster contacts with lcoals and understand the country through their lenses, it will be a great fortune for the peaceful development of the world in the future.
As far as Sino-Nepali relations are concerned, China hopes that the development of bilateral relations will benefit ordinary Nepali people more. Education is an important way of realising that. Whether providing educational assistance to Nepal or encouraging Nepali students to study in China, it will ultimately benefit Nepal's understanding and acceptance of its neighbour. At the same time, China also needs to deepen its understanding of Nepal. The growing number of Chinese tourists to Nepal is obviously of positive significance. What's more essential is to send students and scholars to Nepal to study, exchange and conduct research. Our knowledge of Nepal should not always remain at the level of country that is a tourism destination full of mystery.
What we can do?
On the issue of educational cooperation, the first consensus we may reach is that although the benefits may not be immediate, it will surely be a win-win cooperation. At the government level, we should promote cooperation between educational authorities and create a more favorable policy environment; expand the scale of exchange students and increase the number government scholarships; and provide more preferential policy conditions for overseas-studying loans. Enterprises and non-governmental organisations in the two countries should also be encouraged to provide financial support to foreign students. Such measures will help to solve the most difficult aspects of studying abroad.
At the educational and institutional levels, we can promote direct cooperation between universities and research institutes of the two countries; open more learning opportunities for international students; establish cooperative mechanisms for the exchange of students in the same fields; and carry out joint cultivation.
At the same time, more teachers and scholars from both sides should be invited to each other's country for teaching exchanges and cooperative research.We also need to let students who want to study abroad know through the media and other channels that they have more choices other than the traditional ones. They should also be encouraged and attracted to return to their own countries to develop their talents.
Liang is a doctoral student at Sichuan University, China.
---
---