Changing track
Sixth Industrialisation is the way to revitalise the rural economy and boost incomes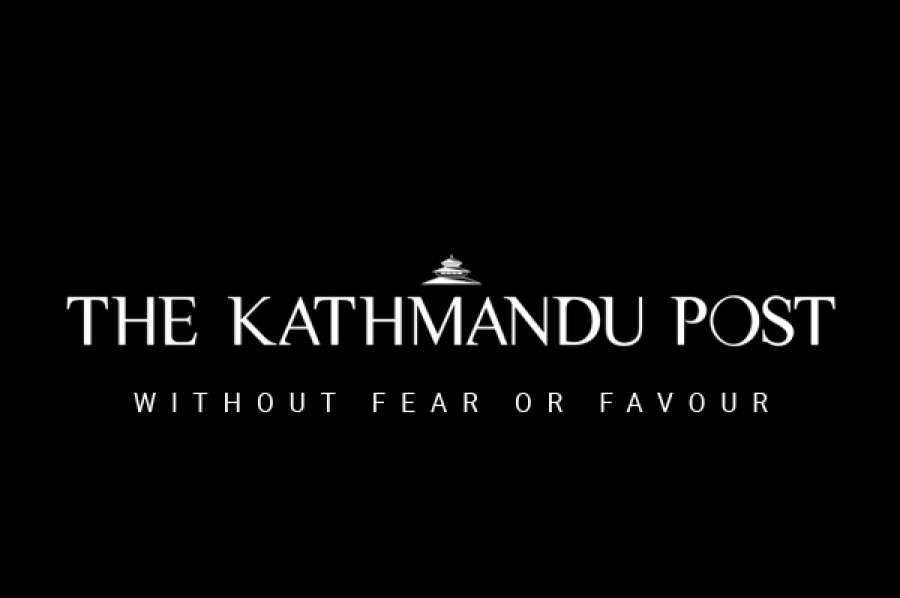 bookmark
Published at : January 8, 2019
Updated at : January 8, 2019 08:13
In the quest to revitalise the rural economy, economist Naraomi Imamura in 1998 proposed a new model of rural development called 'Sixth Industrialisation', and Japan was the first to implement the concept. Sixth Industrialisation is the convergence of primary industry (agriculture production), secondary industry (processing and manufacturing) and tertiary industry (service sector).
In many countries including Nepal, the economic gap between rural and urban populations is widening on a daily basis. Likewise, the rural population is decreasing and profitability in agriculture is also declining mainly due to climate-related hazards, ageing populations, increasing abandoned fertile fields and surging imports of cheap products as a result of globalisation. Under such circumstances, sustaining the rural economy, which is a largely agriculture-driven endeavour, presents great challenges and demands proactive actions.
Value added
It is obvious that profit margins or value additions are generally greater for secondary and tertiary industries. Bringing the secondary and tertiary industries together with the primary will lead to the revitalisation of the rural economy. For example, if farmers sell rice, their profits would be a few rupees per kg. But if they make rice cake or wine, they could earn more than double. Such value added at the farm level will help farmers escape from the vicious cycle of poverty.
The essence of Sixth Industrialisation is hybridising the primary, secondary and tertiary industries and creating a new industry. Moreover, it should promote innovation in the rural landscape through the exchange, sharing and accumulation of information and knowledge. Contrary to making mechanical and lifeless linkages between customers and farmers, Sixth Industrialisation promotes social and human bonds, and people will respect farmers who are producing and supplying their food.
Sixth Industrialisation encourages the utilisation of locally available natural resources, traditional technologies, people's talents, and incorporation of history and culture. More importantly, it is a modern value chain led by farmers rather than off-farm actors as is happening currently.
Japanese Prime Minister Shinzo Abe made Sixth Industrialisation his policy to revitalise the rural economy, and it is a key part of 'Abenomics'. Japan has aimed to boost the Sixth Industrialisation economy to 10 trillion yen by 2020 which was just 1 trillion in 2011. It has also integrated agriculture, fishery, livestock and forestry, and not stuck to agriculture. Korea launched a comprehensive scheme for Sixth Industrialisation in 2013.
Will it work in Nepal? The Ministry of Agriculture and Livestock Development, in association with the Central Bureau of Statistics, Food and Agriculture Organisation and World Food Programme, recently released a report saying that 7 percent of the people in Karnali Province starve at least one day in a year. According to the Multidimensional Poverty Report 2018 published by the National Planning Commission, 78.5 percent of Nepalis live in rural areas where the poverty headcount is 33.2 percent. This shows that without addressing the rural economy, the dream of creating a prosperous Nepal and meeting the Sustainable Development Goals (SDG) will be challenging.
The rural economy and rural setting in Nepal and in Japan, Korea and China are similar. Moreover, all of them have oriental culture and traditions. The popularity of home stay and agro-tourism is gaining momentum in Nepal. Schools are exposing kindergarten children to traditional activities like paddy transplanting, pottery making and even harvesting of some crops. These trends are quite favourable for Sixth Industrialisation in Nepal.
Nepal has tremendous traditional knowledge and technology related to agriculture. The promotion of Sixth Industrialisation will help to protect our traditional knowledge and technology like seesaw rice huskers, stone grinders and water mills. The new generation is highly likely to miss the lifestyle of previous generations, and it will be a pleasure for the older generation to pass on their experiences. Such interventions will revitalise our rural economy. Therefore, Sixth Industrialisation will very likely succeed in Nepal.
The role of the government is crucial for the promotion of Sixth Industrialisation. Taking the case of Japan and Korea, a proactive role of the government is required including policy formulation and capita injections. Sixth Industrialisation is not about business only, rather it is about the economy and, more importantly, the economy of more than two-thirds of the population and sociology. However, it is not a replacement for the traditional value chain, which may still work for commercial mega farms. Therefore, a clear, concise and prioritised policy is necessary.
Overall development
The role of the private sector in a public-private partnership and of communities and cooperatives as active participants will certainly make Sixth Industrialisation a success. Promotional activities by the media and utilisation of social media can be beneficial to spread awareness among the public.
For countries like Japan, Korea and China, Sixth Industrialisation means revitalisation of the rural economy. In our case, successful implementation means overall development of the economy owing to the large contribution of agriculture to the GDP and employment. It may also help to regain our marginalised social bonds and social capital. Moreover, it would be an opportunity to loop our economy with Asian giants such as China, Japan and Korea which will greatly help to meet the SDG targets, especially eradicating poverty and ending hunger.
GC is an officer at the Ministry of Agriculture and Livestock Development.
---
---