Boosting Sino-Nepali tourism
The importance of connectivity cannot be overemphasised in spurring tourism across the borders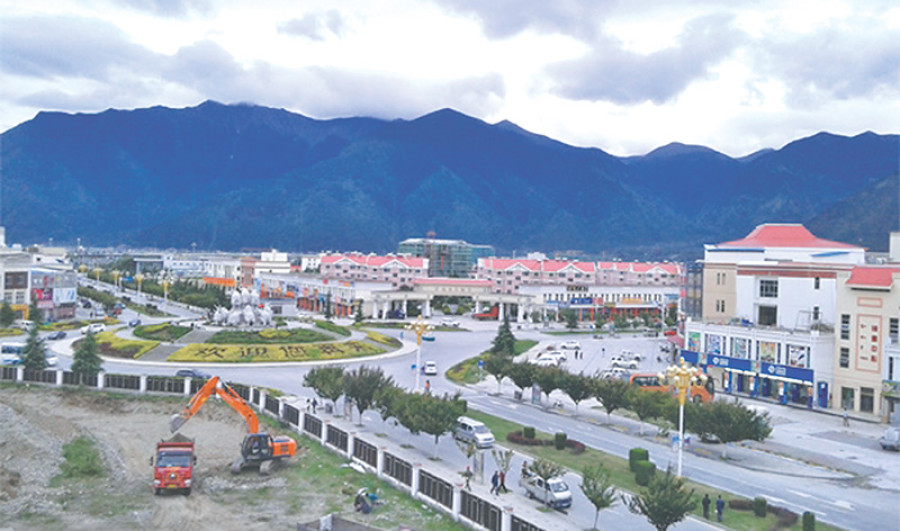 bookmark
Published at : September 23, 2018
Updated at : September 23, 2018 12:32
At the opening ceremony of the 4th China Tibet Tourism and Culture Expo, which opened on September 7, in Lhasa, Nepali Federal Parliament Speaker Krishna Bahadur Mahara delivered a keynote speech as a distinguished guest. Citing the great potentialities of tourism cooperation between Nepal and China, he expressed his vision to develop methods that would increase mutual cooperation between the two nations, which would consequently help Nepal reap benefits from China's socio-economic development, and enhance its own tourism industry. Three months ago, in Lhasa, Nepali Prime Minister KP Oli, when meeting with local officials, had also pointed out that tourism cooperation is one of the most important areas of Sino-Nepali cooperation.
A preferred path for development
Tourism is one sector that the Tibet Autonomous Region (TAR) too has always given top priority to. Tibet has unique natural and cultural tourism resources, and is one of the most attractive tourist destinations in China. Its tourism industry, which features minimal ecological and environmental hazards, reaps high returns from low investments. The policy of promoting tourism to speed up the economic development in Tibet has always been China's national strategy. Tourism is a preferred path for development for most countries and regions, including Nepal and TAR, where the ecological environment is rewarding and industrial development lacks the necessary conditions. And thanks to their geographical and policy proximity, Nepal and China's Tibet can obtain great benefits by working together for developing tourism.
The two countries' current relationship has also never been better. Nepal is the only country that has a consulate in Lhasa, which offers preferential policies like visa on arrival and no visa fee charges for Chinese visitors. If Chinese tourists are given better conditions, in terms of convenience and quality of service, Nepal could attract huge numbers of Chinese tourists to the country.
Fast economic growth has nurtured a large middle class in China, who are hard-working and increasingly willing to spend their incomes in traveling. In 2017, Tibet received 25.6 million domestic tourists. Another group of data states that the total number of Chinese outbound tourists reached 130 million, who spent nearly 120 billion US dollars abroad. Among them, about 100,000 visited Nepal. That is to say, less than one in a 1000 Chinese-outbound tourists chose Nepal as their destination. Imagine if five percent of the tourists visiting Tibet extended their trip to Nepal, then the goal set by the Nepali government to reach 2 million foreign tourists by 2020 can easily be achieved.
Connectivity is key
At the same time, Tibet's own attraction as a world-famous tourist destination is also an opportunity that can be used by Nepal. The Gang Rinpoche, or Mount Kailash, in Tibet, believed to be the residence of Lord Shiva, is a place that has high religious value for Hindu pilgrims. The place also bears great religious importance for Buddhist pilgrims. To capitalise on destinations such as these, the governments of both the countries have to open more pilgrimage routes and provide better services for pilgrims.
Similarly, to boost tourism, Nepal can be developed as a transit centre for foreign tourists visiting Tibet. Nearly one million foreign tourists visit Nepal each year, and among them, even if one-tenth of them go to Tibet, the tourism industry of the latter will be greatly promoted. Moreover, Nepal is the most convenient gateway to Tibet by land. If roadways were built to connect the two countries to the rest of South Asia, travellers could have access not just to Tibet but also to many other South Asian countries, whose total population go up to nearly 1.8 billion.
Similarities between the two
The tourism industries in Tibet and Nepal have very obvious seasonal characteristics. Due to the influence of climate and altitude, the two countries have an off-season and a peak season. In Tibet, the tourist golden season is from May to October, but this is the time when monsoons hit Nepal. This variation in climate makes the two markets, to some extent, complementary to each other. However, the tourism resources of the two places are far from being developed effectively. The tourism industry belongs to the business sector of a country, but it is directly linked to diplomacy. And how the two countries can both be in a win-win situation in this process deserves further discussion.
Of course, the realisation of this goal is by no means a simple number game. At present, there are two main difficulties hindering Sino-Nepali tourism cooperation. Firstly, the land transport capacity of the two countries is very limited and inconvenient. Due to the impact of the 2015 earthquakes in Nepal, the relatively mature route from Lhasa via Khasa (Tatopani) to Kathmandu, by the Chinese 318 National Highway and Araniko Highway, has been blocked. Because of the lack of a roadway, most visitors have to choose air routes, taking direct flights from other cities in China, or even from third countries. Secondly, Nepal's insufficient reception capacity brought about by its backward infrastructure has jeopardised the Nepali tourism market. More Chinese-speaking practitioners will also be needed if more Chinese visitors are to come in. Furthermore, there are many other issues that need to be discussed at the bilateral level regarding policy communication. For example, the financial sectors of both the countries need to work closely together; as of now there aren't any Chinese commercial banks that have branches in Nepal, which limits the inflow of foreign currency into Nepal. Much needs to be done in this sector.
It is foreseeable that with improved interconnection between China and Nepal, the number of tourists visiting Tibet and Nepal will grow. This is a goal that can be achieved. But to achieve that soon, emphasis should be placed on the construction of interconnecting transportation routes between the two countries. Special attention should also be given to the repairment and up-gradation of the Khasa and Kyrung Port; to the roads that connect the Sino-Nepali border with Kathmandu; to the increasing number of routes and flights and to the promotion of the railway project. Only then will the China-Nepal friendship develop into real economic interests that benefit both the countries.
Liang used to work as an interpreter at the Tourism Bureau of Lhasa.
---
---