Woe is us
Nepal is stuck in poverty while the rest of the world has taken a great leap forward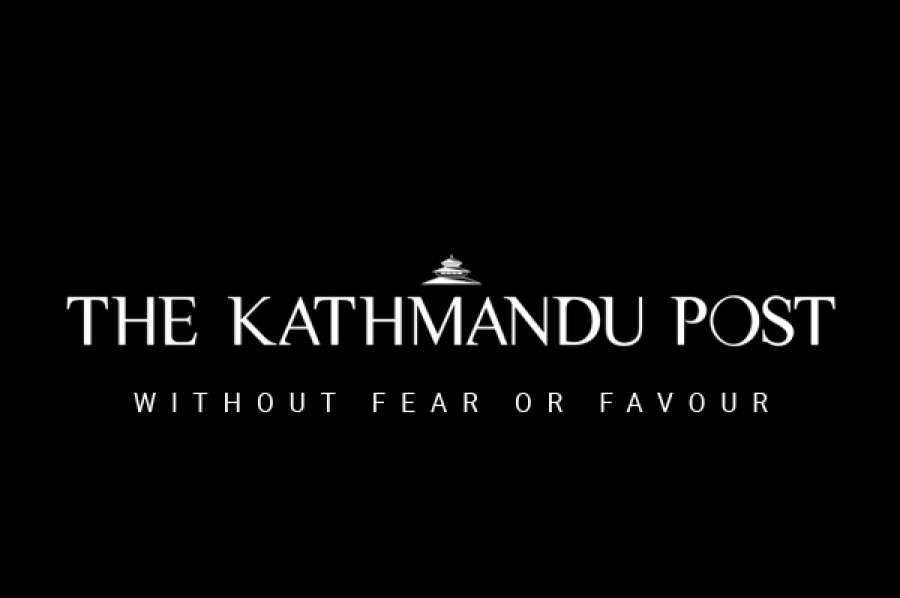 bookmark
Published at : May 24, 2016
Updated at : May 24, 2016 10:18
The world has made great progress in the last 250 years. However, countries located near England, where the Industrial Revolution started in the mid-18th century, have developed faster than those situated far away from it. That may be part of the reason why Nepal is still stuck in poverty. But there are many other reasons. To start with our history, the Nepali people faced hard times during the 104 years of 'Ranacracy'. Even though there was some infrastructure development, like the construction of a piped water system in 1891, Bir Hospital in 1889 and Singha Durbar in 1903, the country could not make further progress because a majority of the people were illiterate. This led to a lack of awareness about the importance of education and created a society where the people's aim was limited to shelter and two meals a day. This mindset prevails till today in many rural places in Nepal.
Poverty trap
It is well known that our economy is not enough to develop all the required modern infrastructure and to bring essential development in other sectors such as health, education and security. Let us imagine that we have a corruption-free government, even then we will not be able to catch up with the developed countries. This is because our economy cannot afford a higher level of development. This condition is known as poverty trap. The situation becomes unpleasant when we realise that our government is so corrupt that even if policies and strategies are made in favour of the country, they will not work as planned. Poor governance by our country's leaders combined with corruption and unsatisfactory policies and strategies have become the greatest challenge for our country to move ahead on the path of economic development. When we look deeper, we see that the situation is even worse as Nepal has massive debts that need to be paid back to the donor countries. The bigger the loan, the more backward we are in economic progress. This has simply resulted in low investment in necessary development projects, pushing our country further backward.
Besides governance, the country's geography also plays a vital role in our economic and sustainable development. We have observed that countries that have a coastline or are situated near to the sea have developed faster than those that are landlocked. Because Nepal is a landlocked country, transportation is so much more expensive. This has led to higher market prices, causing unhappiness and putting an economic burden on the citizens. Also, since Nepal is mountainous, agriculture is difficult in many areas. So we have to import food even though around 65 percent of the Nepali people are engaged in farming. As a result, our money will not rotate within the country but be spent in foreign countries making Nepal more economically unstable. Since we rely so much on our neighbouring countries for different kinds of food and services, it has made our country more dependent and vulnerable.
Dependency and geopolitics
We depend on imports for not only food but also petroleum products and other essentials that are necessary for a country to run smoothly. Even the roads and other heavy infrastructure built in our country are constructed by the human resource of the developed nations. If the infrastructure had been built using domestic human resources, many people would have gotten jobs. But this is not the case and we are facing heavy migration, which has left the country with a large dependent population. Due to this, our country has to take care of a large number of non-contributing citizens. There is less income generation and more expenses, pulling our country back into poverty. As our country is highly dependent on neighbouring countries, it automatically makes our geopolitics weak.
A good example of this is the recent economic blockade by India. We were able to observe clearly how our dependency has made us weak and inferior. Since so many of our country's development projects require the involvement of neighbouring countries for their implementation, it has become impossible for us to take most of the economic decisions without the involvement of other countries. Therefore, our country has not been able to catch up with the developed countries in almost all the sectors.
Likewise, Nepal's culture is no less an obstacle to development. As our society is patriarchal, thousands of women are still not able to earn an income for their own economic progress, let alone the country's. Girls in rural areas are still not sent to school, and even if they are allowed to study, most of them are enrolled in schools that lack quality. Therefore, a majority of the women who are born in economically backward families are most likely to be always backward in education, employment and decision-making. People lack the sense that providing education to girls and engaging them in economic activities will advance our country's economy and make life easier for everyone, as the burden of economic expenses will be shared. In conclusion, there are many different reasons that have kept the country poor, and a combination of all these reasons has stuck our country in poverty.
Devkota, Bagale and Devkota are associated with the Sustainable Development and Empowerment Forum and Kathmandu University
---
---