Fine tune it
The Ministry of Information and Communications has drafted a National Information and Communication Technology (ICT) Policy aimed at creating a knowledge- and information-based Nepali society.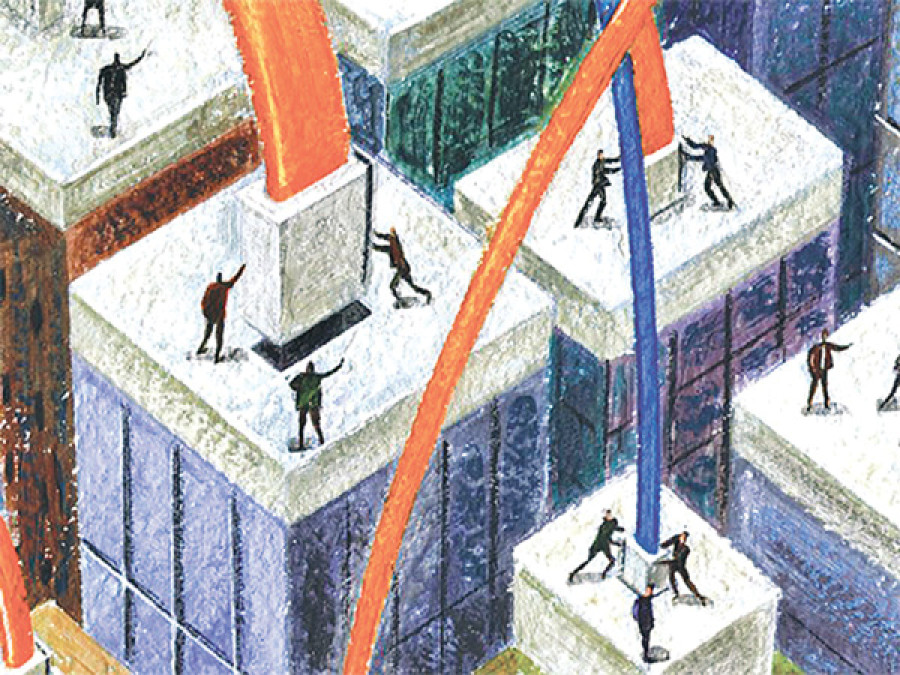 bookmark
Published at : August 19, 2015
Updated at : August 20, 2015 00:00
The Ministry of Information and Communications has drafted a National Information and Communication Technology (ICT) Policy aimed at creating a knowledge- and information-based Nepali society. It was recently released for public consultation. One of the goals of the policy is to increase digital literacy skills by boosting the penetration of high speed broadband services by 75 to 90 percent by the end of 2020. The draft seems to be very promising, and it has sought to address all the contemporary issues related to information technology and communication as well. However, there are a few things that need attention. For example, in paragraph 7.4.7, the document says that "an enabling regulatory framework will be created addressing key issues of intellectual property rights (IPR), privacy and data protection". But it has not been explained further so this needs to be explained in greater detail. Although the policy has inherited some of the OECD principles, the draft is silent on how it will be introduced.
Liability of ISPs
The draft policy lacks a clear direction on the issue of liability of internet intermediaries, such as those providing internet access services and hosting services or websites, with regard to the traffic that they carry and the content that they host. There are two main schools of thought in this area of the law. Considering the difficulty of tracing users in cyberspace, internet service providers (ISPs) are held liable in several jurisdictions for the actions of third parties subject to certain conditions. In particular, ISPs are held liable because: the actual perpetrators cannot be traced as internet allows users to remain anonymous and the actual perpetrator may not be able to compensate for the damage, so for litigation, it is economically viable to hold the ISP liable.
The draft policy has only one reference to ISPs under paragraph 12.21.7, which says that ISPs will assist their subscribers if their computers have been compromised and protect them from future attacks. But the draft policy fails to identify the existing problem with respect to the liabilities of ISPs. The liability of ISPs becomes more important as the draft policy aims to promote e-trade and e-commerce activities in Nepal. Encouraging e-commerce or e-trade without proper reference to ISPs will keep them unregulated and may promote counterfeit goods. Particularly, lack of an explanation of the role and responsibilities of ISPs will encourage violation of IPR. Therefore, there has to be a proper policy on the liabilities of ISPs.
Additionally, a proper ISP regime is needed to address the issue of digital copyright. The draft policy seems to give high priority to protecting and enforcing IPR online. This is something which is appreciable from a policymaker's point of view, but the experience of several countries urges us to seek a proper balance between the rights of ISPs, end users and IPR holders. In addition, ISPs can be held liable as the 'publisher' for online defamation cases if they had knowledge of the subject matter. This approach has been adopted in the US and Europe. However, this results in an additional financial burden for ISPs as they have to monitor everything. One solution is to minimise the obligations of ISPs and not start from the position that intermediaries will be liable for the activities of their users since this may discourage investment and innovation. Thus, Nepal needs a clear policy document on ISPs which balances the interests of ISPs, their end users and IPR holders.
No licence needed
In Nepal, information and communication sector is at a nascent phase. The country can learn from Europe which has gone through a radical change in its communications environment over the last 12 years. One of the key considerations for the Information Ministry is likely to be competition in the provision of high-speed communications services, and the extent to which private companies can become involved in providing communications services. Competition is critical in Europe for encouraging innovative services and putting pressure on prices to help consumers get the best deal. To maximise the potential for competition, Europe has adopted an authorisation scheme which does not require a licence to operate. Instead, any provider can offer communications services if they comply with a set of published rules. This was a radical change to the previous licensing regime.
At the moment, an area of particular focus in Europe is online privacy, and who should be responsible for what. For example, should there be a 'right to be forgotten' online, giving individuals the right to demand that search engines must not show results for postings they have made online and those others have made about them. In a similar vein, Europe is looking to strengthen its rules on the processing of personal data to give users more control over how companies can use their information. These are important issues to consider, and the answers are not easy or obvious, especially given the global nature of the internet, and the likelihood that many users rely on services provided from foreign countries, where the reach of their home country's laws may be limited.
There are many other issues that need to be considered, including rules regarding security, and how Nepal might seek to treat an increase in the use of over-the-top communications services and Voice over Internet Protocol (VoIP). If the Ministry of Information and Communications can deliver its proposed ICT Policy, the result will be a rich and vibrant communications sector touching many areas of life, including business and commerce, education, recreation, healthcare and government. As a vision for the future, it is impressive. Careful thought will need to be given to the details of its implementation, and we suspect that the Information Ministry has much work to do in this regard.
Upreti is a lawyer and Brown is a communications lawyer based in the UK
---
---