Nepse settles at 1,184pts after 4-day slide
The Nepal Stock Exchange (Nepse) dipped 0.91 points last week to close at 1,183.76 points.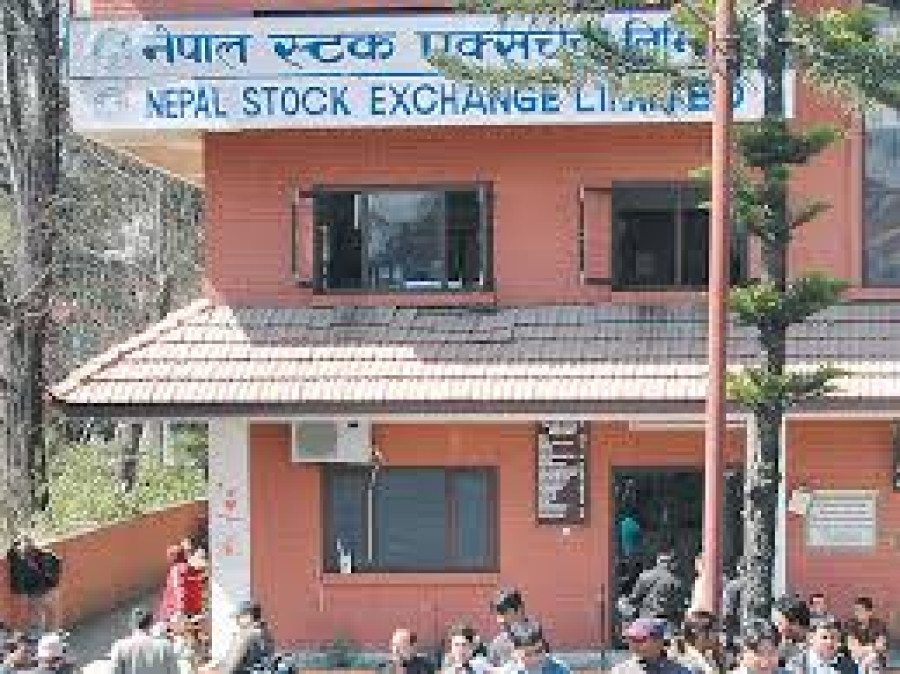 bookmark
Published at : August 30, 2015
Kathmandu
The Nepal Stock Exchange (Nepse) dipped 0.91 points last week to close at 1,183.76 points. The secondary market that opened at 1184.67 points on Sunday slid for four consecutive days of trading before gaining 8.19 points on Thursday—the last trading day.
Raju Acharya, managing director of the Asian Securities, termed the slight fall as the market correction after a massive surge the previous week. "In addition, the ongoing strikes in many places of Tarai have
also affected the market last week," he said.
Five of nine trading groups that included insurance companies, manufacturing, development banks, hydropower and finance companies witnessed the rise in their indices. Insurance group topped the list with a gain of 421.72 points. On Thursday, the group's index surged 231.46 points—the biggest single day rise in a group's index.
Acharya said Insurance Board's proposed plan to raise the paid up capital of the insurance companies sparked the massive surge. Nepal Rastra Bank's directive to hike paid up capital of banks and financial institutions was a major factor contributing to the rise of stocks market in the recent weeks.
Indices of three groups including 'others', hotels and commercial banks went down. 'Others' with downswing of 45.81 points was the worst performer over the week. The 'trading' group remained stable at 206.51 points throughout the week.
Along with the Nepse index, the turnover amount plunged 37.57 percent to Rs2.50 billion during the review period. The number of traded shares also dropped to 6,422,590 units from 8,426,440 units.
The sensitive index that measures the performance of blue chips companies also lost 2.5 points to close at 255.74 points.
Everest Bank topped the list with the biggest transaction amount among the individual companies as it witnessed transaction worth Rs442.17 million. Prabhu Bank, National Life Insurance, Chilime Hydropower Company and Citizens Bank International completed the top five. With holding turnover of 1,536,000 shares, Siddhartha Investment Growth Scheme 1 topped in terms of the number of traded shares.
---