Bake these desserts for Christmas
Here are three dessert recipes for you to spoil your family and friends this festive season.

Pixabay
bookmark
Published at : December 25, 2021
Updated at : December 25, 2021 08:14
My family never celebrated Christmas, but for me, I longed for the warmth and jolly mood that this time of the year brings—the cold weather, oversized hoodies, warm drinks, and of course lots and lots of decorative baked goodies.
That's how my relationship with baking started; by trying to recreate the things I saw and ate. I was quite an inquisitive child, and for me, the kitchen was a place where I would see my mother cooking food and just enjoy her energy in the space and occasionally get a treat (a sample before anybody else in the family). But being from Nepal, I would never see my mom bake even though she had bought an oven during one of her festive urges. The oven stood there in a corner and remained unused.
In contrast, I was different. Since my childhood, I used to watch a lot of cooking shows featuring Nigella Lawson, Rachel Khoo, Mary Berry, and Rachel Allen, and they made me fall in love with the process of cooking and baking.
Inspired by these culinary giants, I have come up with some dessert recipes that are easy to create and perfect for festive seasons like Christmas. So, get ready to bake some delicious food and enjoy the festivities in good spirits.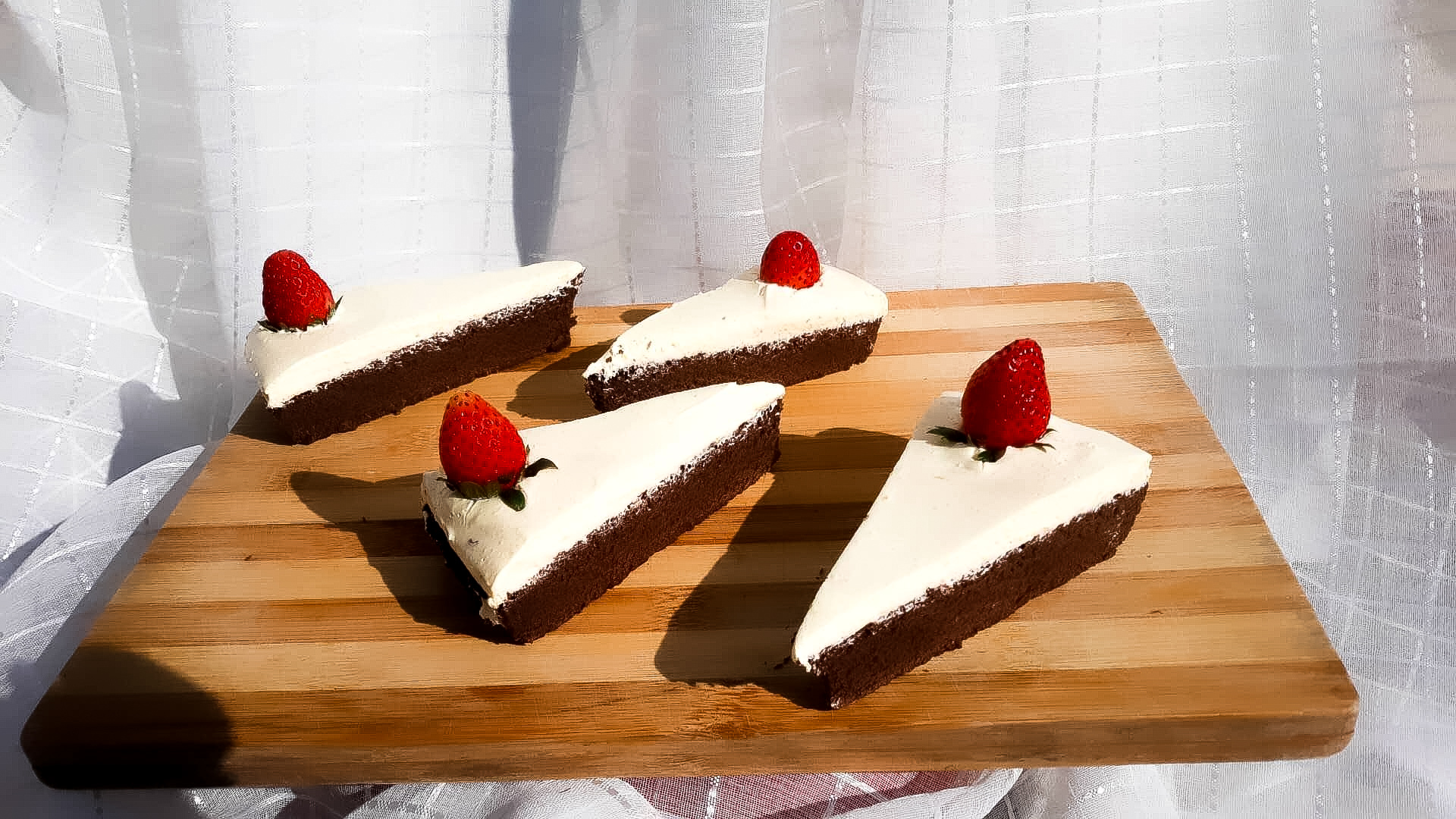 Photo courtesy: Samundra Gurung
Pustakari brownies with custard mousse
I started my baking journey by learning to bake simple desserts like cookies, scones, banana bread, and, of course, brownies. Out of all these simple desserts, brownie stood out to me the most as it was easy and made for a decadent dessert, but it was still missing something. Then I thought of incorporating brownies with pustakari—a type of Nepali fudge candy found abundantly in my mother's bag—everything came together. The missing magical ingredient was found and I found a taste synonymous with my childhood.
Ingredients for brownies
(Recipe for 8-inch pan)
2 eggs

10 pustakari (Nepali style fudge)

3 tbsp sugar

½ tsp salt

3 tbsp butter

2 tbsp flavourless oil (sunflower oil is a good option)

½ cup milk

1 tsp instant coffee

5 tbsp cocoa powder

2 cups flour

½ cup boiling water
Ingredients for custard mousse
1tbsp custard powder
1 cup milk
½ tbsp sugar
1 and ½ cup whipping cream
Strawberries (for decorating)
Mix eggs and sugar thoroughly with the help of a whisk and slowly add melted butter and oil to it. Mix till the mixture's texture becomes like that of thick mayonnaise. Once you achieve that texture, add cocoa powder, instant coffee, salt, and mix slowly.
Crush the pustakari in a zip lock bag or a plastic bag with the help of a rolling pin and then grind the mixture to a fine powder and set it aside. Add flour to the chocolate mixture and stir gently. Do not over mix!
Take the chocolate mixture and add flour (make sure you do not overmix) to it and stir gently. Then add warm milk and boiling water and gently fold till everything is incorporated. Sprinkle the crushed pustakari and gently fold till the mixture is homogenised.
Prepare the tins, grease them with butter and parchment paper or flour and bake the mixture at 180°C for 40 mins. Let the brownie cool in the oven. Meanwhile, prepare the mousse by making a custard from custard powder using milk and let it set. After the custard has cooled, fold in the whipped cream and sugar.
After everything has cooled, unmold the brownies from the tins and top it with the mousse and let it sit for an hour. Cut into appropriate pieces and decorate with strawberries.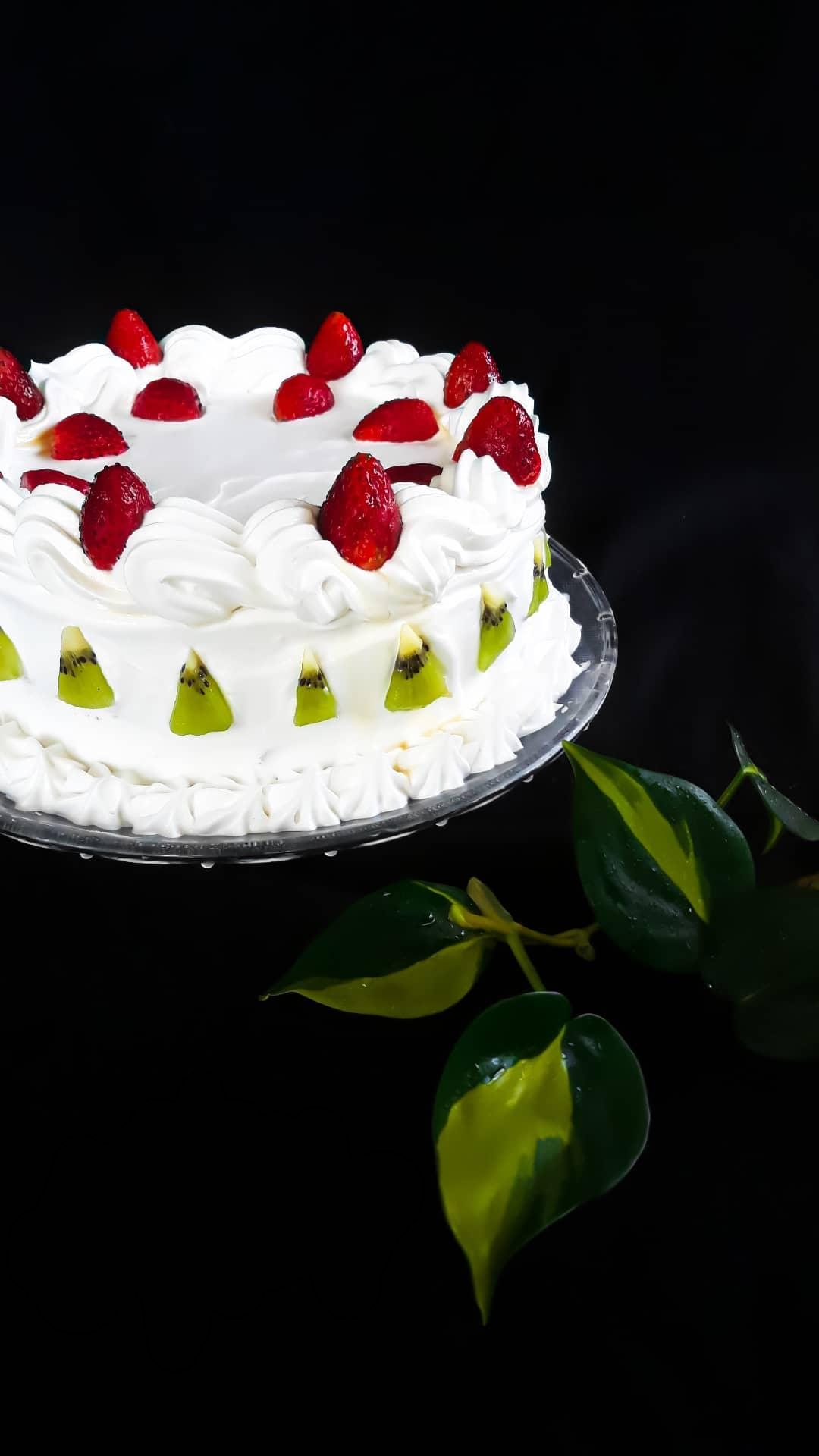 Photo courtesy: Samundra Gurung
Japanese strawberry shortcake
Just the way this cake screams Christmas. I used to see this cake in anime all the time, which actually inspired me to make my own version of it.
Ingredients for sponge cake
(Recipe for 8 inch cake pan)
5 eggs

150 gm sugar

180 gm flour

2 gm salt

½ cup milk

1 tsp vanilla extract

2 tbsp sunflower oil

2 tbsp honey

60 gm unsalted butter
Ingredients for white ganache mont cream
400 ml fresh cream

2 tbsp castor sugar

4 tbsp condensed milk

120 gm white chocolate

1/3 tsp vanilla extract
Ingredients for cake syrup
1 tbsp sugar

½ cup water

200 g large strawberries – hull, rinse, dry with paper towels

A few slices of kiwi for garnish
First, use an electric mixer to beat the eggs and sugar over a pan of boiling water. The heat will help the sugar dissolve quicker and create more air bubbles in the mixture. Keep beating until the egg mixture forms a ribbon-like stage.
Place flour and salt in a sifter and sift. Add one half of it to the egg mixture and gently fold the mixture. Melt the butter and mix it with oil and milk. After that, add the other half the flour mixture to the egg mixture. Do this lightly so that you don't knock the air off. Mix gently and spread in a greased and lined cake pan. Bake at 180°C for 40 minutes and let it cool in the oven itself.
To prepare the cream, mix all the ingredients using an electric whisk and mix till stiff peaks form, and leave it in the fridge to chill.
Use a bread knife to slice the cake into four even horizontal layers. Take a cardboard and cut it into a circular shape roughly the same size as the diameter of the cake. Then cover the cardboard with aluminium foil.
Put a layer of cake on the cardboard and then soak it with the syrup. Once that's done, apply a generous amount of cream and top it with slices of strawberries. Repeat this step until all the layers have been covered, and finally use a piping bag to decorate the cake with white ganache cream and strawberry.
Pipe rosettes on the cake's border and top the cake with strawberries and kiwis on the side. Use honey to brush the strawberries for that extra glow. Enjoy the cake.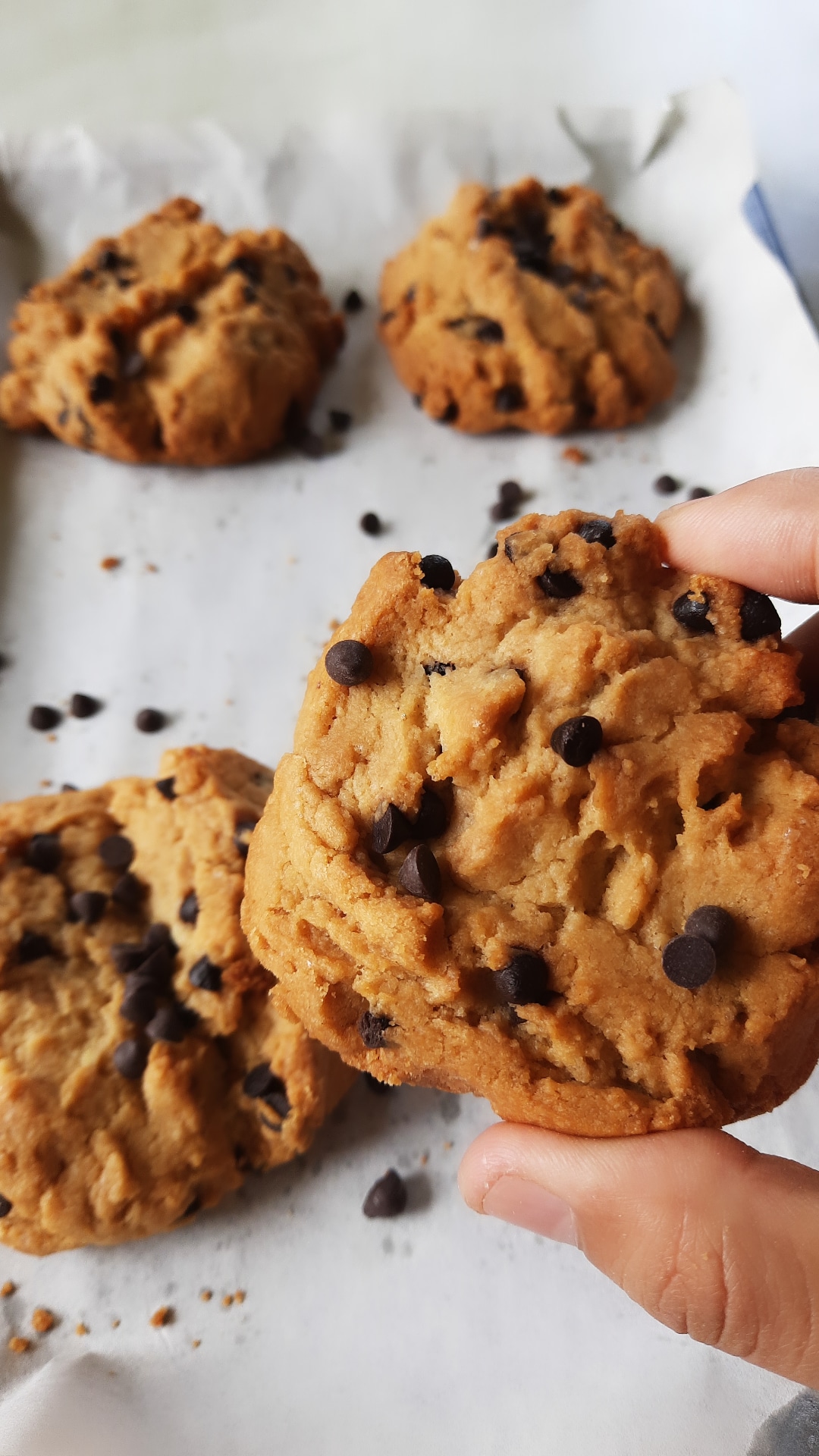 Levain Bakery-style choco-chip cookies
Having heard so much about New York's Levain Bakery and its cookies, I decided to do some research on the textures and flavour profile of the cookie, and luckily I came across the recipe of the cookie on YouTube by Joshua Weissman. I have tweaked the recipe just a bit so every ingredient would be found in a typical Nepali pantry.
Ingredients for cookies
(Recipe 10 amazing cookies)
250 gm butter

2 egg yolk

2 egg (large)

50 ml oil

2 tbsp chaku

100 gm sugar

375 gm flour

25gm custard powder

250 gm semisweet chocolate chips

200 gm walnuts

1 tbsp baking powder

1/8 tsp baking soda

1 tsp vanilla

¼ tsp salt

2 pinch rock salt (for sprinkling on top)

Milk according to consistency
Heat a pan on low heat and add the butter. Heat the butter until it melts and becomes brown. Using browned butter elevates your cookie's flavour.
Add oil to the butter and then add the sugar into the mixture.
Crush the chaku into a fine powder using a grinder, and then add that to the butter-sugar mix. Add eggs and egg yolks and then whisk gently until a thick texture is obtained. Sift the flour, custard powder, baking powder and soda, and add all of it to the mix and add salt as well. Gently fold the mixture.
Add chocolate chips and walnuts into the mix along with vanilla. After that, fold the mixture into a dough and make the consistency right by adding a little bit of milk and continue folding the mixture. The cookie dough should feel like mashed potatoes and should be scoopable. Let the dough sit for two hours in the fridge. Preheat the oven to 180°C and scoop the cookie dough into huge balls using an ice cream scoop or a big spoon.
Remember Levain cookies are meant to be big and one cookie should be enough for one person (two, if you are like me). Bake at 180°C for 28 mins. Take it out of the oven hot and enjoy it with a glass of cold milk for that holiday feel. (You can even save some for Santa)
And remember the secret ingredient is always love!
---
---