A chef's bare-footed humble beginnings lead to Taj Mahal
A Nepali from Dang, a district in mid-western Nepal, is the head chef at the House of Ming, a restaurant at this hotel.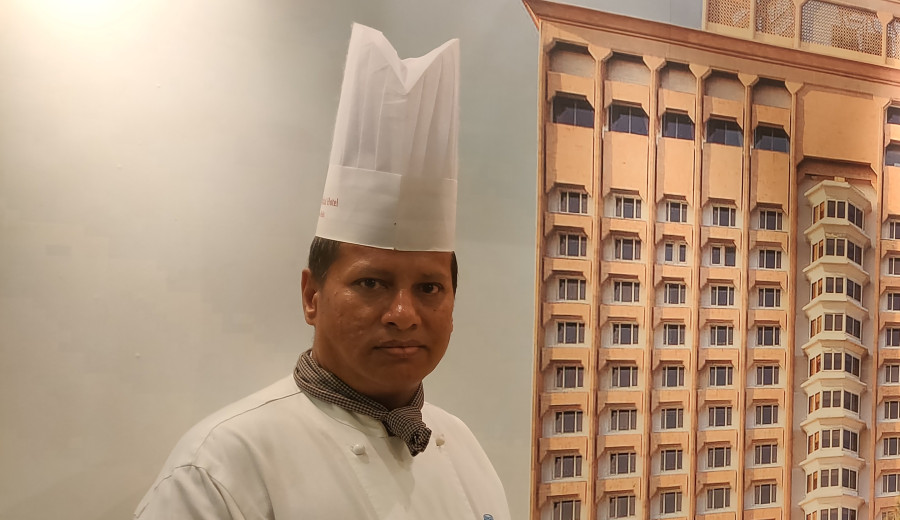 Suresh Raj Neupane/ TKP
bookmark
Published at : November 14, 2019
Updated at : November 14, 2019 19:48
New Delhi
Kamal Thapa left home at 14, barefoot and with just Rs125 in his pocket. Now, he's cooking for some of the most powerful people in the world.
While he is now head chef at House of Ming, a highly regarded Chinese restaurant at Taj Mahal in Delhi—one of India's most luxurious five-star hotels—and cooks for international diplomats, VIPs and heads of governments and state. Thapa's upbringing was not nearly as glamorous.
Born into a poor family in Kabhre—a remote village in Dang district—49 years ago, Thapa spent his childhood tending to the family's cattle, which took priority over his schooling. Education was not the priority for his family, rather it was
trying to make ends meet—and at just 14 years old, he was sent to Delhi by his family, as there was neither work nor opportunity in his own village.
After years of hard slog and diligent work, he now works as head chef at Taj Mahal's House of Ming. He has served several dignitaries his Chinese fare, including former US president Barack Obama in 2009.
"I served him lobster in a chilli black bean sauce," Thapa said. "He loved it."
But it's not just foreign dignitaries, he's also served powerful Nepali politicians too—including Nepali Congress President and former prime minister Sher Bahadur Deuba and Nepal Communist Party Co-chair and former prime minister Pushpa Kamal Dahal—as so many seem to prefer the hotel.
But sitting in the well-appointed hotel, he still remembers the day he was sent away by his parents.
"You are leaving home at an early age because of our economic condition. You must take care of yourself," Thapa recalls his mother telling him. "My mother had prepared breakfast for the trip. She put fried corn, fried soybeans and a set of clothes in my bag. My parents handed me Rs 125 which they had loaned from the neighbours and bade me farewell."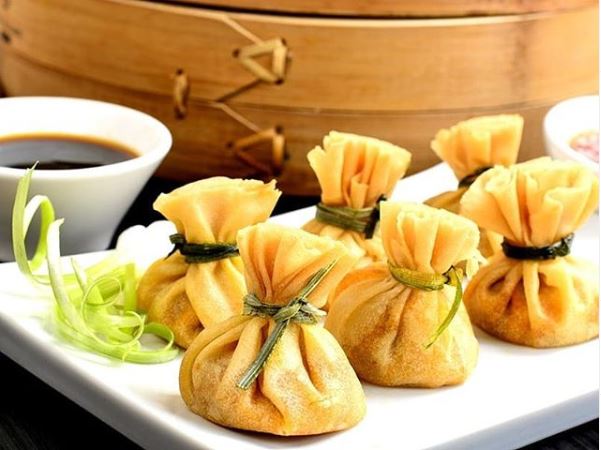 Instagram/@tajmahalhotelnewdelhi
He set out on his journey, towards Ghorahi, barefoot. Eventually, he found himself at a Chinese restaurant called Chunga in central South Delhi's Defence Colony. It was there that he started to hone his skills in Chinese cuisine, under the watchful eye of the restaurant's Chinese owner. While he started as a helper, slicing vegetables and doing menial jobs, it didn't take long for the aspiring young cook to move up the ladder, rung by rung, until he was cooking regularly for the restaurant.
Eventually, through what he says was hard work and dedication, he ended up in Connaught Place, at The Park Hotel, where he worked for two years as an assistant cook. But it was in 1994 that he made his way to the place where he is today—the Taj.
He rose through the ranks, year by year. It took him 13 years to get the coveted position of head chef in a premiere restaurant in one of the city's finest hotels.
House of Ming is widely considered a pioneer in India, for it's Sichuan cuisine and "teekha Chinese khana". While Thapa has served his cuisine to the likes of Obama, the restaurant's 40-year history has seen the likes of late Indian prime minister Atal Bihari Vajpyaee, author Amitav Ghosh, and many a Delhi socialite.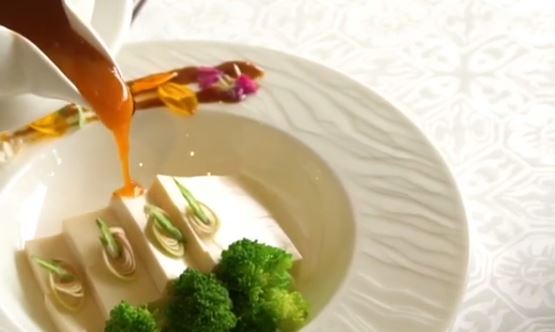 Instagram/ @tajmahalhotelnewdelhi
Thapa attributes his success to patience and perseverance. "I was not unnecessarily greedy," said Thapa, who has shirked several better-paying opportunities overseas.
It's all about attention to detail for chef Kamal Thapa. "Minute details need to be taken care of as small mistakes have severe consequences in my profession," Thapa told the Post.
While he says he has been offered opportunities in places like Dubai, the US and London—and Kathmandu's Soaltee Crowne Plaza—it comes down to family.
"People who worked under me are working in those places these days, and they are making good money, but I found happiness in Delhi," said Thapa.
While the reason for him leaving Nepal was money, it's no longer the problem.
He says his two daughters and two sons are comfortable, and that's all that matters, and he has been able to afford to build a new home for his parents in Ghorahi.
While it's certainly helped his family, he says money is not everything.
"I could have had much better earnings, but there is no meaning to material wealth if your family life is not joyful," said Thapa.
He said he is happy in India but he does ache for his homeland.
"I attempted some business in Nepal but failed. I visit Nepal regularly to see my family."
But he is still hopeful he will be able to run a successful business in Nepal some day, perhaps after his retirement. "But I am not sure what will happen."
In the 34 years of his life in India, he has not only become a successful chef, but also gained valuable experience. That experience, he believes, is something he can share with the future generations of chefs.
"If you have skills, opportunities are everywhere," said Kamal. "But many lack patience. Many Nepalis worked under me, but they wanted quick success."
That said, he wants to share his ethos and transfer his skills and experience to the next generation. Perhaps that could be the successful business for his retirement from the kitchen, he says.
"If there will be any training centre, I would like to teach Nepali people what I know," said Thapa. "Let's see what happens."
---
---