Accountability? What?
The Baskota case shows how little politicians care about public opinion.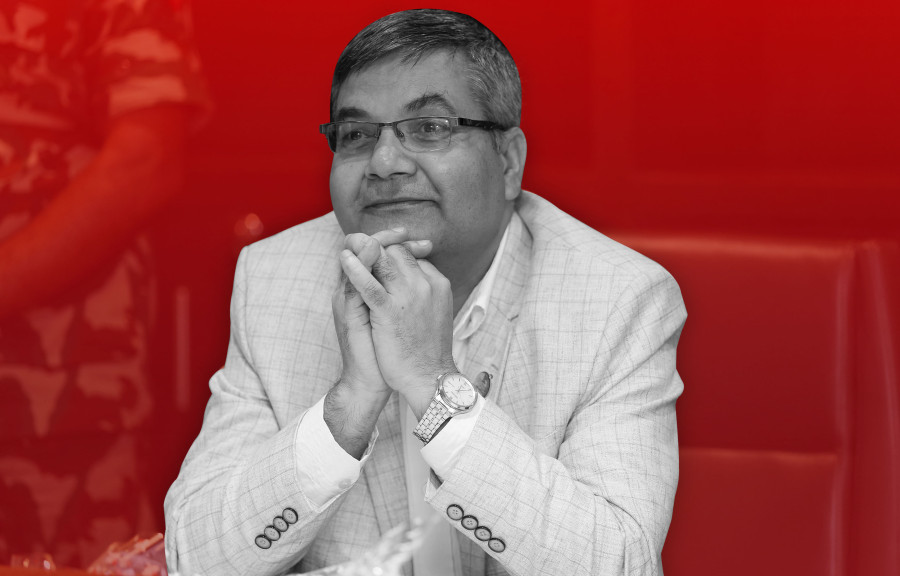 Post File Photo
bookmark
Published at : April 12, 2021
Updated at : April 13, 2021 07:45
When Gokul Baskota was caught on tape negotiating a Rs700 million bribe payment to award the security printing press contract to a Swiss company in February last year, many believed his political career was over. Then the communications and information technology minister and government spokesperson, Baskota, famous for making tongue-in-cheek statements every now and then, had to resign owing to public pressure. But those who are privy to the inner workings of the CPN-UML party, though, know all too well the fact that Baskota's absence from mainstream politics is just a public image re-building exercise, and that he continues to call the shots in high-level political circles even today. After all, not many politicians can claim Prime Minister KP Sharma Oli as their godfather as well as one-time gharbeti.
It is no surprise, then, that the CPN-UML has recommended Baskota as a member of the parliamentary Public Accounts Committee. It seems that if the phrase 'rise of the phoenix' had an ironical synonym, it would be Gokul Baskota.
For the uninitiated, it is the same committee that had last year launched a probe against none other than Baskota himself in the bribery case. Not only is Baskota's recommendation a tight slap on the face of those demanding accountability in public affairs, the episode exposes how little our political class cares about the people's concerns for democracy and rule of law. In fact, it shows how Prime Minister Oli is as stubborn as ever to give preferential treatment to his near and dear ones even if it means disregarding public morality and giving the people a chance to question his own politico-moral integrity. Rather than keeping a graft-case accused at bay, Oli seems to be in a defensive mood, eager to show the citizens as well as his political rivals that he can get away with doing exactly what he is not expected to do as a prominent political leader and head of the executive.
The Baskota case also brings to light a larger and persistent question of how a conflict of interest is often ignored during such high-level appointments. Baskota is only the latest lawmaker to be recommended for a seat on a House committee despite having a conflict of interest. The accountability problem, in fact, runs quite long and deep. For instance, in March 2019, a subcommittee formed under the parliamentary Committee on Education and Health to see if medical colleges had been charging exorbitant fees had Umesh Shrestha and Narayan Prasad Marasini as members despite both of them being owners of private schools. Lawmakers who are also Grade A contractors, including Hari Narayan Rauniyar, Jip Chhiring Lama and Bahadur Singh Lama, have served as members of the Development Committee at various times, in direct contravention of the provisions of a conflict of interest laid down in the National Civil (Code) Act 2017 and Good Governance (Management and Operation) Act 2008.
There is no dearth of those who claim that such appointments do not alter the decision-making processes of such committees. But the fact that individuals with a conflict of interest are anywhere close to such committees is problematic in itself. The very idea of letting education entrepreneurs preside over an education committee, bank promoters preside over a finance committee, contractors preside over a development committee and graft accused preside over an accounts committee is outright ridiculous. You cannot let a cat take care of a pot of milk just because the cat claims familiarity with the taste of the milk, can you? No sophisticated defence can disprove the conflict of interest such appointments and recommendations bring about; the CPN-UML as well as other parties in Parliament should refrain from going against the terms of engagement in parliamentary democracy, or their own grand claims to accountability and transparency will continue to come under the scanner.
---