The Media Council Bill further endangers press freedom
The government wants to use its numerical strength to create tyrannies of the majority in order to isolate the dissenting stance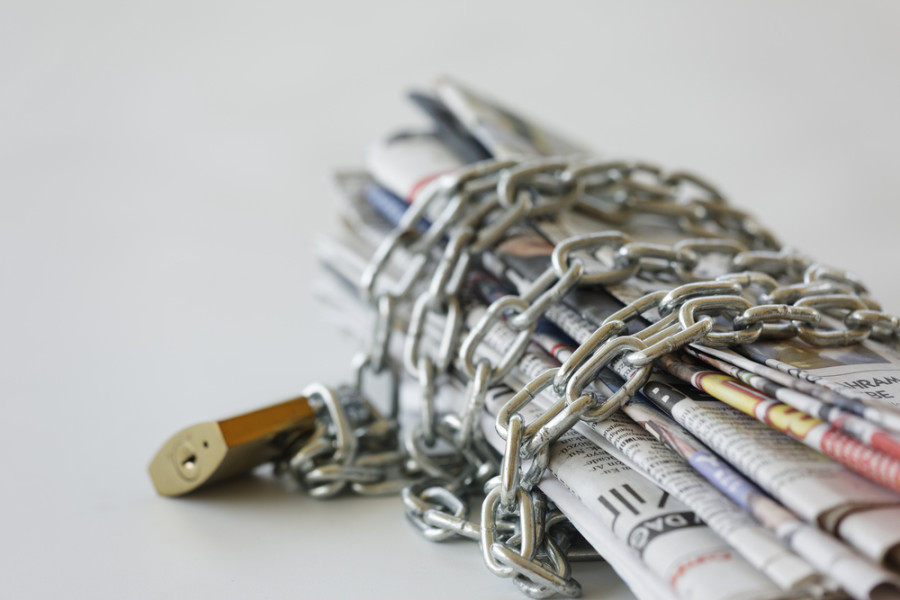 bookmark
Published at : May 13, 2019
Updated at : May 14, 2019 09:54
Last week, bypassing an important deliberation phase with stakeholders and the public, the government quietly presented the Media Council bill to Parliament. The Media Council bill, which aims to replace the existing Press Council Act, will have more authority to issue hefty fines. The provisions in the bill mention that the proposed council's members will be appointed by the secretary at the Ministry of Information and Communication.
The two members of the committees, too, will be proposed by the government and other members in the council too will be done by them. What's more, the president and members of the council who will be appointed for a period of four years can be fired any time should the government decide to do so.
First, by shrouding an important bill in secrecy, the government has reassured the citizenry of its intentions of creating a society that is closed and controlled. As if the already existing and new laws were not enough, given the clandestine manner in which the bill was presented, naturally, it has raised fears of more sanction on press freedom. Nepal's constitution guarantees full press freedom but the bill is against the spirit of the constitution. Second, the provisions in the bill leave enough room for prejudice to play where the government can hire and fire council officials based on their whim. Nothing can be more detrimental to a democracy than an irresponsible government and an ignorant public.
Following an outcry from journalists' groups, Gokul Baskota, the Minister for Communications and Information Technology defended himself and said the Media Council was not the final decision-making body and that "several good provisions have been incorporated into it". But a closer look at the bill reveals there are few reasons to believe him. Granted, the government can bring media outlets in the purview of tax and make it accountable to the laws of the land. But what it cannot do is decide for them what the outlets can publish and what they cannot. Censorship contradicts the very idea of a free press.
We have said this over and over again but it bears repeating: Critical media thrives on the pursuit of truths that those with economic and political power do not want to be told. These truths, once brought to light, become the starting point for public debates. The new government was put in place with a thumping two-thirds majority. Unfortunately, it looks like the government wants to use that to create tyrannies of the majority in order to isolate the dissenting stance—a normal position of an independent press.
The bill in its current form must be withdrawn from Parliament. If the government is determined to uphold press freedom like it claims to, it must revise the bill and incorporate provisions that instead of brooking dissent and skirting editorial freedom, allows for a diversity of opinions and leaves no room for censorship. Democracy and press freedom must enjoy a symbiotic relationship.
---