Oli should be banned from politics
The prime minister's hunger for power is likely to push the country into political chaos.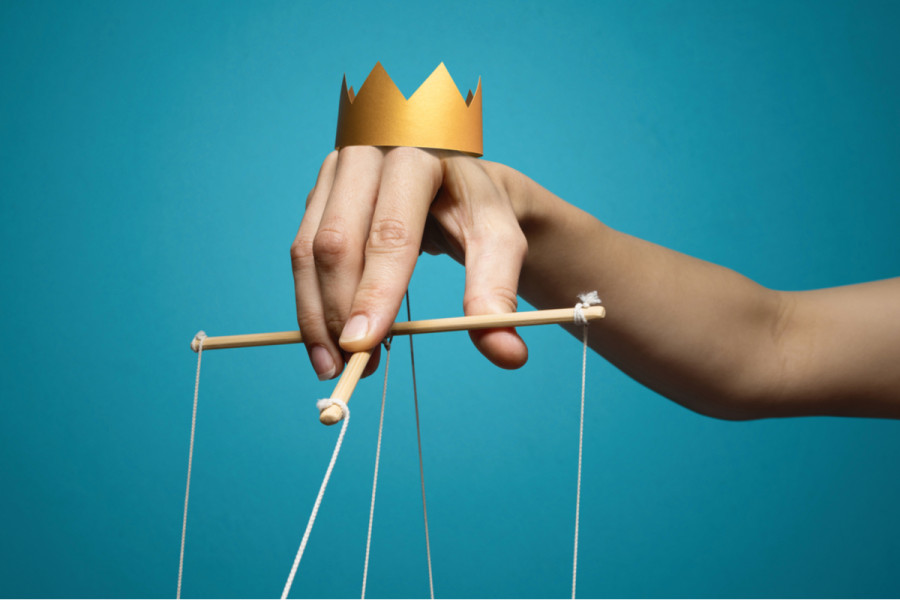 Shutterstock
bookmark
Published at : January 17, 2021
Updated at : January 17, 2021 15:39
Politics may be one of the few similarities between the most and least advanced countries: When people with cynical mindsets and despotic philosophies make it to positions of power, their actions become similar. Two politicians of this kind are Donald J Trump, president of the United States of America, a country cited as the beacon of democracy and the rights of the people; and KP Sharma Oli, prime minister of Nepal, a beginner in the democratic practice. Right from the beginning, their actions have been criticised as being against the norms of democracy.

Trump has been accused of inciting the attack on the US Capitol and not accepting the results of the election. Similarly, Oli's recent action of dissolving Parliament to remain in power is no less a crime that requires great attention. His recent move and his blatant declarations in public and addresses to his cadres while the country is struggling with the Covid-19 pandemic have already crossed the boundaries of democracy. Now the question arises why Oli should not be removed from office and banned from pursuing a political career.
At first glance, having seen the support of, in some cases, the public, some might argue that Oli's current action to dissolve Parliament is not such a great crime. But this time the question is not about whether he has popular support or not, it is about following the constitution and ensuring the rule of law. After all, most despots that encroach upon democracy do so with some form of populist support fueled by propaganda.
Dangerous and authoritarian
More importantly, the debasement of the constitution to take revenge against his own party is what a narcissist could do. Be in no doubt that the current situation brought by Oli is against the norms of democracy and the constitution: This is nothing but an irrational power show. He's put a fist on the constitution because of his personal grudge against other leaders in his own party. This needs to be stopped.
Oli's actions against the constitution and norms of democracy are still continuing. He is blatantly challenging every honoured institution that is responsible for maintaining the constitution. He has issued an open challenge to the Supreme Court to dismiss the petition filed against his cynical move, threatening those who are standing against his brutal action. This shows Oli can go to any extent to dismiss decisions made against his self-interest. To put it simply, such individuals cannot accept defeat or punishment.
Oli has been reiterating shamelessly that his own party comrades didn't allow him to work for the nation, and that was what compelled him to dissolve the House that made him prime minister. However, the thing to ponder is if his party is not supporting him, it is his failure, not the constitution's. But this attack on the constitution is not the only issue here. When the country was devastated by a global pandemic, Oli neglected his duty instead of saving lives. His administration was always focused on containing all the institutions that are against his self-interest. When the country desperately needed legislation and policy to contain the novel coronavirus, he was busy drafting bills and ordinances to split political parties and maintain his grip on power. When the country lacked funds to fight the crisis, he was publicly busy supporting his ministers and allies who faced substantial allegations of corruption and other misdeeds. These incidences were not just coincidences. They are signs of a despot fearlessly struggling to maintain a hold on the country.
Lies upon lies
When we observe Oli's actions closely, we see no signs that his government is attempting to hold the elections on time. He dissolved Parliament, but he hasn't resigned yet. These promises of a transition into elections is nothing but a mind game he is playing with a naïve public. Yet, even if the election is held, the current move of going against the constitution cannot be accepted at any cost. For a narcissist, we cannot put the constitution, that many suffered and died for, at stake. If the same action by former king Gyanendra, whose right to dissolve Parliament was enshrined in the then constitution, was called a political coup, Oli's current moves are more than a coup.
Oli has failed the nation from every aspect—economic, political, social and constitutional. More importantly, his hunger for power is likely to push the country into political chaos negating 70 years of struggle and achievement. If these anti-democratic moves are not stopped and contained properly, political darkness is just around the corner. Therefore, we have to stop Oli from doing further damage by getting him out of government and banning him from politics.
---
---