Globalisation in crisis
Members of the global community are paying a heavy price for their economic intimacy.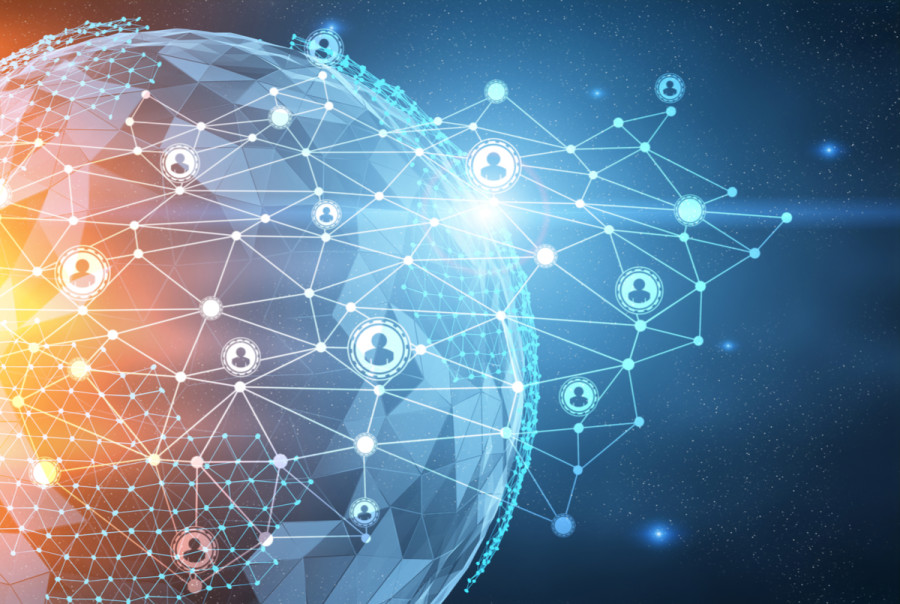 Shutterstock
bookmark
Published at : May 24, 2020
Updated at : May 24, 2020 07:03
Covid-19 taught the world a new lesson. Previously, lockdowns were usually called by agitating public forces whereas now, governments the world over have been forced to confine their citizens to their homes. Intellectuals even say this is the bane of globalisation. Globalisation has offered many opportunities as well as challenges for Nepal. It can be called one of the major drivers for Nepal's adoption of liberal economic policies, an increase in foreign direct investment, tourism and remittances which have, in turn, helped reduce absolute poverty. It has also helped infuse technology and interdependence in the economy.

Trade imbalance
Thomas Friedman has written in his book The World Is Flat that 'the world was becoming accessible to all in equal and similar terms due to globalisation'. He has further claimed that 'it is becoming flatter and turning more homogeneous, owing to the new-found power of individuals and organisations to collaborate and even to compete globally'. On the flip side, it has also increased consumerism and trade imbalance.
One of the musts of globalisation—trade liberalisation—increased the trade deficit to unsustainable levels, running close to a third of the gross domestic product. Though liberalisation helped develop the private sector and modernise Nepal's economy, economic growth remained stagnant and local industry and medium enterprises were nearly uprooted. Poorer nations forgot their axis of existence and fell prey to the demonstrative effects of the global fad, leaving little room for their sustenance.
Cottage, small and medium-sized enterprises should have been at the centre of our growth trajectory; however, we put much emphasis on aligning with World Trade Organisation compliance. Income gaps widened and unemployment increased, compelling people to look for jobs and opportunities abroad. Globalisation even contributed to a rise in foreign employment opportunities and generated remittance, which is acting as a saviour for an ailing economy.
The Covid-19 pandemic brought more vulnerabilities; embracing integration and connectivity, or globalisation in its entirety, is proving to be costly. Covid-19 seems to have been discriminatory in its rage—affecting more haves than have-nots, more capitalist states than communist states. Today, the ingredients of globalisation are becoming paradoxical. The much-touted buzzwords of the 21st century—globalisation, connectivity and integration—are becoming costlier to adopt blindfolded with the experience and emergence of this new scenario. Members of the global village are paying a heavy price for their economic intimacy. Nepal has been relatively untouched by global and regional economic crises, not because we are insulated from their influences but because we are less integrated into the regional and global economies. As the Covid-19 experience shows, we have been lucky.
Among the many sectors hardest hit by the crisis today is tourism. Airports are deserted and aircraft have been basking in the sun. Tourists have been a major contributor to the pathogen spreading. Hence, the movement of people will be watched for a couple of years. Due to the many hurdles that will be applied in travel, people will shun long-haul journeys and will most probably opt for point-to-point travel to nearby destinations.
Trends show that the nature of the trips will shift from domestic to regional in the mid-term, and gradually to international in the long run. At this stage, domestic travel should be promoted to cash in on pent-up demand. Country promotions should be put on hold for the time being as the gestation period for a complete revival will be very long, where the decision process of travellers will be slow and shaky.
Since the world economy is struggling to get back on its feet, many labour absorbing countries will not want to keep a large number of foreign workers, due to the prolonged halt in operations. As the foreign labour component decreases, so will remittance flow to labour exporting countries. Nepal should start contemplating ways to absorb the returnees by engaging them in various vocational occupations with greater subsidies to start their own ventures in their native places by utilising the skills gained abroad.
Necessary evil
Today, globalisation is under attack around the world. The backlash against globalisation is more evident in the richer countries as they are paying a higher price. There is pressure to roll back free trade, free market and free movement of people which are virtues of globalisation. But how, when and who first is always a big question for the global leaders. Like it or not, it is a necessary evil of modern times.
Nepal's economic stability is susceptible to any adverse change in the global economy. It is also equally vulnerable to shocks in the regional economy due to its open border and currency and trading regimes being connected with India. But whatever the extent of connectivity or integration, Nepal must learn to adjust to such external shocks by building powerful resilience mechanisms.
***
What do you think?
Dear reader, we'd like to hear from you. We regularly publish letters to the editor on contemporary issues or direct responses to something the Post has recently published. Please send your letters to tkpoped@kmg.com.np with "Letter to the Editor" in the subject line. Please include your name, location, and a contact address so one of our editors can reach out to you.
---
---