Food during the coronavirus crisis
Governments are responding to the health emergency as they rightly should, but ensuring food supply is equally vital.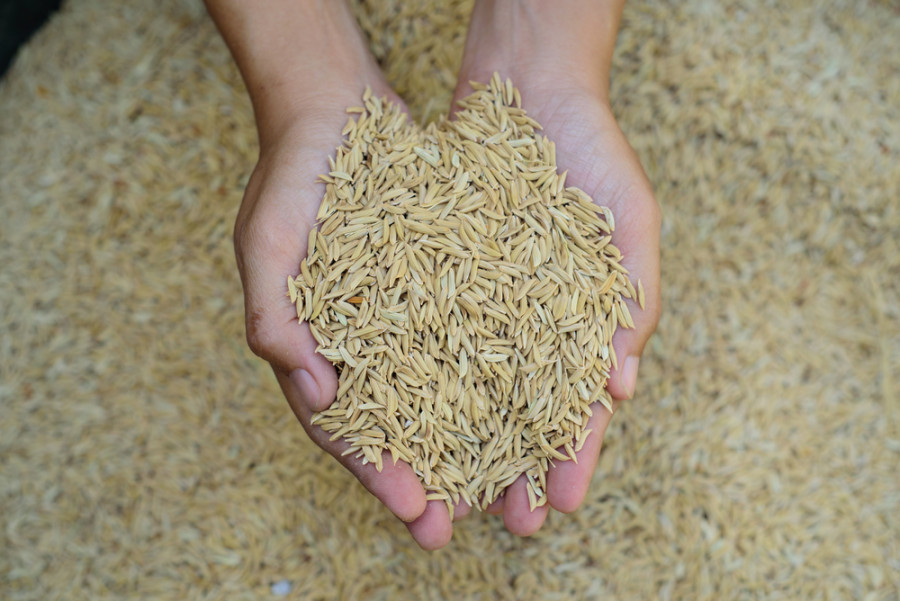 Shutterstock
bookmark
Published at : April 8, 2020
Updated at : April 8, 2020 18:45
Reminiscent of the blockade days, Nepalis went on a panic-buying binge fearing shortages of food and other essentials as the coronavirus pandemic raged across the world. The country has luckily seen only a few cases of infections, and governments around the world have focused on maintaining healthcare as strongly and as efficiently as they can. However, the issue of food is being seriously overlooked. Obviously, medical cases are a priority; but it is equally important to see whether there are other issues that could worsen the situation. Food is one of them.

Food, in this situation, has multiple implications. First, we are not self-sufficient in food production, and the world is in lockdown. In this circumstance, food supply may get affected. Moreover, due to our demographic distribution, major cities like Kathmandu are likely to become more affected due to its high population density and low food production in adjoining regions. Nonetheless, the majority of rural areas are less likely to be affected by this phenomenon, thanks to subsistence farming.
Good practices
Food safety is another important aspect of the coronavirus crisis. The food business might be a conducive environment for the transmission of the virus. For instance, if an infected person is involved in preparing and serving food, the risk of virus transmission could heighten. Moreover, in restaurants where people gather to have food, they may act as carriers of the virus and spread it around. Therefore, good agriculture practices and good handling practices are suggested to prevent possible foodborne illnesses.
A tiny virus is challenging the giant concept of globalisation. Many countries have already locked themselves in, and many others are close to doing so. More importantly, this is not the first instance. Similar pandemics have erupted time and again and taken millions of lives besides leaving behind tremendous impacts on economics on a global scale.
Analysing past events, we must be prepared for the next global pandemic which might be more severe than ever. In such situations, how we can maintain our basic food supply is a billion-dollar question.
The core concept of comparative advantage cannot be nullified, but we should deviate from it for basic food items as per locality and at the national level in general.
On the basis of pure comparative advantage and competitiveness theory, Nepal's agriculture sector can't sustain itself as we can see by the way it is struggling currently. There are several reasons why we are not competitive. Some reasons are institutional, some are policy, some are political and some are technical too. Agriculture does not seem to be attractive for two reasons—high level of drudgery and low and insecure savings from farming.
A remark I heard in Japan when I was there five years ago keeps coming back to me. They said we have enough money, and we are enjoying the taste of food from around the world. But what will happen when countries refuse to export food? Such a situation has arrived, and the world is facing a similar problem. Given that, self-sufficient in the production of basic foodstuffs is not negotiable. The 20-year strategic vision document for agriculture, Agriculture Development Strategy, has also explicitly mentioned self-sufficiency in basic foodstuffs.
The major determinants of farm production are quality and timely availability of inputs and assured markets. In the meantime, being highly dependent on the weather and the environment and minimising potential risks are also important. Finally, to operate the system, some working capital and technical support are essential. By ensuring them, the foundation of agriculture will be clear and strong. At this point, there won't be an issue whether one wishes to start and survive on farming.
The next step after achieving adequate production is storage and distribution. The government should make it mandatory to maintain a certain level of buffer stock at each local unit and province. This will serve two interests at once. First, during times of disrupted supply—especially in emergencies like the current Covid-19 crisis and earthquakes—the buffer stock will be released. What's more, since the government has announced it will buy unsold agricultural products at the minimum support price, it can do so and put the food in the buffer stock. This will help to realise 'protected agriculture—assured savings'.
The majority of deaths from Covid-19 were reportedly correlated to a weak immune system. Again, the weak immune system is directly related to nutrition and hygiene. Chronic food insecurity certainly contributes to a weak immune system and stunted growth and development, which can be overcome by developing our food security system to global standards.
Visitors from the jungle
Moreover, massive fruit tree planting campaigns need to be done. Every roadside should have fruit trees. This will make available food and nutrition for people and animals around us. For instance, take the example of monkeys invading farmers' fields around the country. Such invasions are largely related to a short supply of food in the forests. Some scholars are also pointing to disrupted traditional ecosystems during and after the decade-long insurgency for the shortage. We should invest and protect agriculture to achieve self-sufficiency in basic foodstuffs. Furthermore, the agriculture system should adopt good farming and good handling practices. The world cannot live without food.
***
What do you think?
Dear reader, we'd like to hear from you. We regularly publish letters to the editor on contemporary issues or direct responses to something the Post has recently published. Please send your letters to [email protected] with "Letter to the Editor" in the subject line. Please include your name, location, and a contact address so one of our editors can reach out to you.
---
---