Democratic nations should protect all free speech
If a state fundamentally guarantees freedom of expression then it also guarantees a right to offend.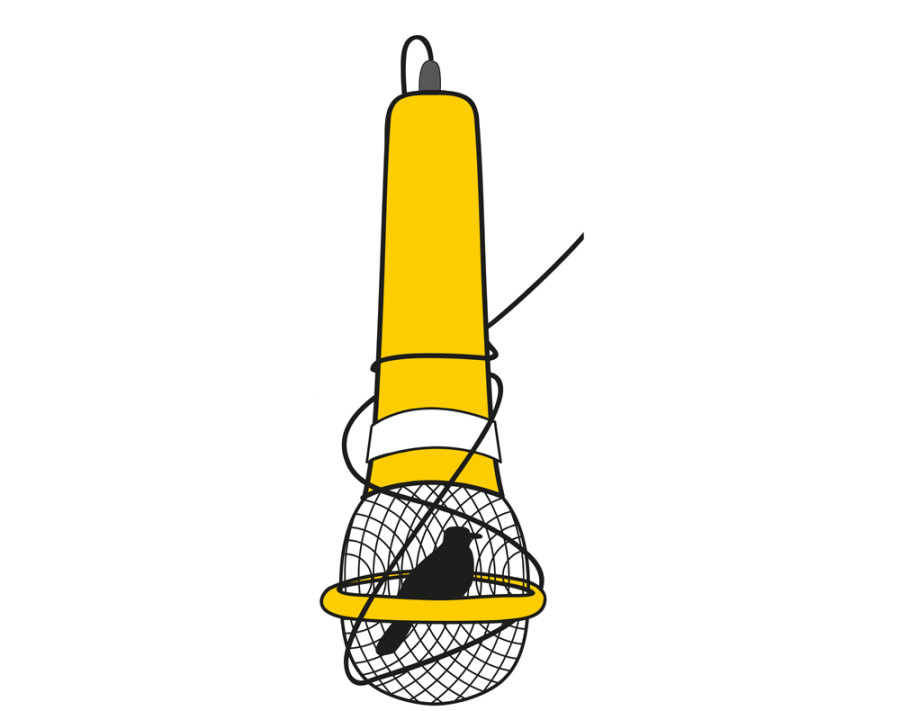 Shutterstock
bookmark
Published at : October 27, 2019
Updated at : October 27, 2019 07:37
The police have recently started catching supposed violators of public peace. These violators aren't hardened criminals, but artists. It started with the capture of Pranesh Gautam and subsequently went on to include Durgesh Thapa and Samir Ghising. All three have been caught on the basis of their choice of profane vocabularies yet again fuelling the debate on freedom of expression in Nepal.

No matter the language content, and no matter how offensive these videos might be, they are still thoughts of independent people who live in a state that is supposed to be governed by a constitution—which in turn guarantees the fundamental right of freedom of expression.
Satirical opinion, aggressive statements and humour are used as an expression of thought and comic relief by many artists and comedians in various parts of the world since time immemorial.
Jonathan Swift, for instance, in his essay A Modest Proposal expressed that poor people should sell their children as food for rich people. This was a satire towards the then society in Ireland which was heartless towards the poor. The general mass would be shocked at the literal interpretation of the sentences like 'A young healthy child well nursed, is, at a year old, a most delicious nourishing and wholesome food, whether stewed, roasted, baked, or boiled…' Swift was only using dark humour to ridicule and mock the then socio-economic influences. The essay was heavily criticised by other writers and philosophers alike. But Swift was never put into custody or punished in any way for rendering his thoughts. His satire became a part of the humour culture—the Swiftian satire.
If a state fundamentally guarantees freedom of expression then it also guarantees a right to offend. The right to offend is crucial to exercising freedom of expression.
Opinions and expressions are not agreed upon by all the listeners, and some might find it offensive. The first amendment of the constitution of the United States provides restrictions on threats and incitement while 'offensive' speech is protected. Democratic nations do not and should not have problems with offensive speeches. If we are easily offended by someone's expression and act on it to shut them down then we leave no room for debates. And that is harmful to a society's growth.
If speeches are restricted it will leave space only for ideas that are 'allowed' or that are agreed by an institution or a group. These 'allowed' ideas will close doors for democratic growth.
Nepal is in dire need of critical opinion on every issue and these kinds of criticisms not only come from a supposed civilised expression but also from gutsy and vulgar depictions of art. In fact, these kinds of opinion or comedy are honest to the individual's thoughts.
The actions taken by the law enforcing institutions show that a part of our society is still afraid of brutally honest opinion and humour. Criticisms and rightful expressions offend people. Depictions of vulgarity or profanity do not disturb the peace of society. The audience can abstain from viewing or hearing these thoughts should they not want to.
Nepal police should understand that the citizens of Nepal are aware of what is right and wrong and that they can choose between the two. This is a democratic practice. It is barbaric to keep someone under custody for expressing their thoughts. The government is to respect societal values and constitutional guarantees. But, when the given situation is not harmoniously interpreted with freedoms then the freedom of expression enshrined in the constitution becomes pointless.
Individuals in an open society are to have opportunities to voice their opinions, even if they are wrong. This is the backbone of conscious development, which automatically defines the limitations of speech. The larger the debate is, the stronger the awareness among the people becomes.
Harsher limitations on freedom of speech are not part of a civilised society. Liberty is to be exercised as a corrective mechanism whereby people should have a free will to choose between what they feel is moral. When dissent is smothered and self-censorship takes its place, democracy endangers itself.
***
What do you think?
Dear reader, we'd like to hear from you. We regularly publish letters to the editor on contemporary issues or direct responses to something the Post has recently published. Please send your letters to [email protected] with "Letter to the Editor" in the subject line. Please include your name, location, and a contact address so one of our editors can reach out to you.
---
---