For the love of language
Felicity Volk, a diplomat and novelist, shares about her first love, which is writing, and how reading has helped her excel in both careers

Photo Courtesy: Denise Grieshaber
bookmark
Published at : February 9, 2023
Updated at : February 9, 2023 07:38
The current Ambassador of Australia to Nepal, Felicity Volk, who is also a novelist, fell in love with books from the earliest years she can remember. The practice of reading and writing were both inherited and instilled from birth by her parents, both of whom taught English literature at college level and were writers themselves.

In this interview with the Post, Volk talks about her sheer love for reading and writing, how it has aided her professional life as a diplomat and more about the books she loves and her learning from them.
What drew you towards reading?
Reading was in my stars. I am a Gemini, and apparently, we are the communicators of the zodiac, often finding our way to professions such as writing and diplomacy. And with both of my parents being big readers, I couldn't avoid reading even if I wanted to.
Some of my earliest recollections centre around my parents reading to me each night. I remember my father's melodic voice reading aloud from JRR Tolkien and other classics. My mother, now in her mid-eighties, is also a prolific reader and writer. Just this morning, I received an email from her with the pre-publication cover proofs for her next collection of short stories, 'Witnesses', which goes to print in Australia this month.
Which genres do you prefer reading? Which ones do you avoid?
I love fiction over any other genre—especially literary fiction. I love reading novels, novellas and short stories. Unfortunately, I don't have much time to read these days, so I pick quality books with beautifully crafted language, carefully drawn characters and compelling narratives. Poetry is a staple in my reading. I have subscribed to a service that emails me poems daily, which introduces me to emerging writers and keeps me connected to old favourites like Mary Oliver. I love these lines from her poem Wild Geese, 'Tell me about despair, yours, and I will tell you mine.'
There's no genre I avoid specifically, but when reading for pleasure, I want to get lost in other worlds and other people's lives. I also read to understand myself better and be reminded that most of my experiences are universal.
Both your books are fictional. Do you want to try your hands at writing non-fiction—an autobiography perhaps?
Two years ago, my answer would have been an emphatic no. But my experiences in Nepal have been so piquant, remarkable and full of contradictions that I'm a little tempted to try to freeze-frame and make sense of them through memoir. What puts me off this genre is how honesty, perception and privacy (of self and others) end up in a gladiatorial battle on the page. One or other always draws blood; one or other is always wounded. Fiction, conversely, allows the writer to wear camouflage in the jungle of the intimate self.
Despite your hectic schedule, how do you make time for reading/writing?
Sadly, I don't—at least, not as much as I'd like to. Poetry has become my go-to genre for reading and writing when I'm time-poor, as I constantly am due to the demands of my role as ambassador. Recently, I've been fortunate to receive some excellent literary offerings from poet Yuyutsu Sharma who is launching his new collection, 'Lost Horoscope', this month. I'm also enjoying 'Pratik', the latest issue of the literary journal that Yuyutsu has edited, which features writing from across South Asia.
What is an interesting thing you have learned from a book you read recently?
In 'Eat, Pray, Love', Elizabeth Gilbert writes about the Sanskrit word, Antevasin, meaning 'one who lives at the border'. She says that in ancient times, it was a literal description of those who had left the busy centre of worldly, material living to dwell at the edge of a forest with spiritual masters. An antevasin neither occupies a conventional life nor do they transcendent—they are a border-dweller, in sight of both worlds but looking towards the unknown.
When I was recently reminded of this small gem of etymology by a good friend here, who is himself something of an antevasin, I had an 'aha' moment. Antevasin is an apt description of my own sense of being, residing in Nepal, between two worlds.
How has reading aided you in your professional life?
Reading for work as a diplomat has kept me informed and expanded my understanding of Nepal, its neighbourhood and its people. Reading for pleasure as a writer (and as a profession) has kept me connected to my love of language and it kindles my creative impulse. Because of the demands of my diplomatic work, I sometimes feel disconnected from my creative core. During such times, I just have to read a single beautifully crafted line to draw me back. Like this line from a poem by Leila Chatti, 'My God. How lucky to have lived a life I would die for.'
As a diplomat, how did you get into writing novels?
Writing was my first love and I imagine it will be my last. Perhaps because of my parents' influence, I was writing short stories as soon as I could handle a pencil. In adulthood, my short stories became novellas, and these gave way to long-form novels. Juggling diplomacy and writing has been challenging, especially when I serve overseas, but somehow I've kept those two balls in the air. While I have no time to write at present, bowerbird-like, I am collecting vignettes, sparkling shards of ideas and experience, which will perhaps one day become a novel set in Nepal.
Since you've been in Nepal for two years, what books did you read to understand the country better?
I'm reading genres from history ('A History of Nepal' by John Whelpton) to social anthropology (Dor Bahadur Bista's 'Fatalism and Development') to biography ('Tiger for Breakfast' by Michel Peissel) to autobiography ('Hisila' by Hisila Yami) to social history ('Corner of a Foreign Field' by Dr Mark Watson and Dr Andrew Hall ) to poetry. But I still feel like I have only the most superficial understanding of this complex country and the intricacies of Nepal's society and culture.
Books Recommendation by Australian Ambassador:
The Little Prince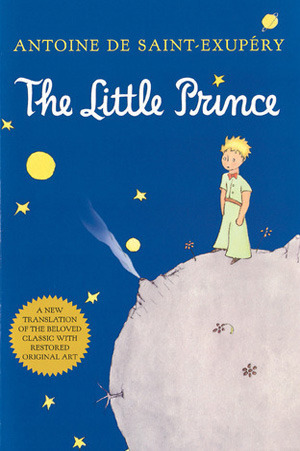 Author: Antoine de Saint-Exupéry
Publisher: Reynal & Hitchcock
The Alchemist
Author: Paulo Coelho
Publisher: HarperCollins
Open Secrets
Author: Alice Munro
Publisher: McClelland and Stewart
Runaway
Author: Alice Munro
Publisher: McClelland and Stewart
The Secret River
Author: Kate Grenville
Publisher: Text Publishing
The Narrow Road to the Deep North
Author: Richard Flanagan
Publisher: Alfred A. Knopf
---