Doppelganger
It is another winter's morning, standing at the bus stop, waiting for the local bus to Kalanki. Vacantly gazing at the open road, I hear a fragile "namaste" from behind me. As I turn, I come face-to-face with a familiar soul. It's my dear friend Ramsaran Devkota, so I greet him with a smile.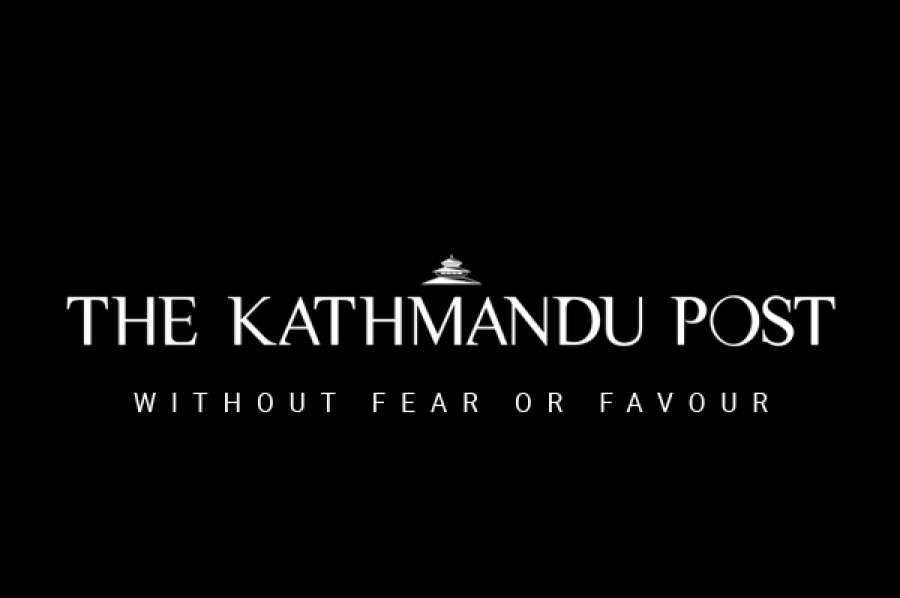 bookmark
Published at : February 10, 2019
Updated at : February 10, 2019 09:33
It is another winter's morning, standing at the bus stop, waiting for the local bus to Kalanki. Vacantly gazing at the open road, I hear a fragile "namaste" from behind me. As I turn, I come face-to-face with a familiar soul. It's my dear friend Ramsaran Devkota, so I greet him with a smile.
"Getting chilly, isn't it? Off to school are you?" he asks me.
While small talk is always nice with friends, I notice something is wrong with Devkota. The usually charming face of the man is pale, soot-black circles surrounding his sullen eyes. He seems heavy, weak, downtrodden. I cheerily probe him, covering from my concern, hoping to buoy his mood.
"How are you doing, Ramsaran sir?"
The second he opens his mouth we're interrupted by the familiar screech of the local bus as it stops in front of us. I tell him I'll see him this evening, he sheepishly nods, and I leave.
Since being introduced by a mutual friend five years ago, I've come to look at Ramsaran sir like an older brother. Back then, as an unemployed college student, I used to visit his home every weekend. Half an hour's walk away, I would rush there to play our favourite game: chess. We really hit it off, given I would even make the effort to see him during the week, something I only afford to my closest friends. But my job changed everything. Busy teaching English at a Kalanki boarding school, the last time I saw him was two months ago—he loaned me Rs 4,000. I still owe him that money. Maybe he needed the money? Maybe he's in a rough patch, financially?
Arriving at school, I go about my day as usual. I forget about Ramsaran sir. I teach English as usual, but focus on synonyms with my students in the morning. As the afternoon draws to a close, I take my grade 8 class through their nineteenth lesson. Unremarkable, really, but I take the class through a story about a boy with the gift of premonition. As I finish the story I hear someone mutter the word 'doppelganger' amid the rows of teenage lads. I knew instantly it was resident story teller, and general larrikin, Karan Thakur. With my story done I decide to entertain his story, something I usually don't like to do. "Share with the class," I tell him. So he starts to recite his rather ridiculous fable, one from back in his home village, revelling in his classmates' attention.
"There was a certain woman, named Kallo Devi, everyone affectionately knew as Kali didi," regaling the class with his usual pomp.
But this ever-charming young woman's blessed life came to a halt when she fell ill. Bed-ridden for weeks, he tells the class, she was teetering on the verge of death. Lying in her bed, unable to muster the energy to move, people claimed to have seen a mysterious figure lingering the village. It was Kali didi, some insisted. It couldn't be, some said. People couldn't believe what was before their eyes; the village witch doctor proffered his expertise.
"That must be her doppelganger," he told them.
"Her end is near. Seeing a doppelganger is a bad omen. When one's soul roams in a bodily form without its host, death is imminent. She will likely die."
Die she did, just days following the witch doctors foreboding premonition.
Enthralled by Karan's story, I manage to lasso control of the class before he starts another tale. He's a clever boy, Karan, with plenty of tricks for swallowing up precious class time—this time he chewed through 20 minutes.
"C'mon, boy, do you take me for a country bumpkin? You can't expect me to believe in this crazy sort of stuff. Nobody can deny death's inevitability; we have to live with it. When it comes, it comes," I lecture him. "So, the idea of seeing my, or anyone else's, doppelganger as a sign of imminent death is absolute nonsense."
My tirade falls on deaf ears. My ears heat up in frustration.
"Whatever you say, ma'am. I reckon there's truth to this doppelganger stuff," he says snidely.
Incensed by his retort, I glare at the boisterous boy. "Alright Karan, we are approaching end of term exams. It's better you focus on that," I remind him. "Don't worry yourself with silly ideas of doppelgangers, focus on your study. End of story."
Just as I finish scalding him, the bell rings for the end of class. Reaching for the door, I tilt my head towards the corner of the last bench, where Karan was sitting. Still there, he's sheepishly shaking his head in disbelief of my non-believing. I can't help but chuckle under my breath, seeing him like that. I just hope he is as good at studying as he is at stealing class time.
With an arduous day done, I make my way to the bus. I'm worried about Ramsaran sir, so I need to visit him. I'll take him the loan money too. Maybe that will make him feel better.
As I come to his compound's gates I see a group of men huddled. They are speaking in muffled tones, but I greet them with a smile, and I see Ramsaran sir's older brother among them. Can he take me to his brother?
"I saw him this morning at the bus stop, and I want to check in. He didn't look well."
He responded with a look of bewilderment, goggling at me in disbelief.
"How could that be? My brother has been bed-ridden for ten days," he tells me. "He suffered a massive heart attack, leaving him incapacitated. Are you sure it was Ramsaran?"
A cold bolt shoots down my spine as I try to respond. "But, but... I did meet him. I did, indeed... meet him," I stutter. I continue babbling, unable to string a sentence together.
Feebly, pathetically, the only word I could then muster was: "doppelganger".
---
---