Friends first, bandmates second
Indie band wabiisabii handle every facet of music production themselves and they do so not just for the sake of making music but also to have fun together as friends.

(From left) Sahil Uprety (bass), Abhishekh Pokhrel, Chhitij KC (drums), Ashesh Rai, and Siddhartha Upreti at the launch of the band's debut album.
bookmark
Published at : January 14, 2023
Updated at : January 14, 2023 08:14
Producing music as a band is a mixed bag. While a band allows one to create beyond what they're capable of alone; a traditional band has rigid roles for members. Without a friendly and professional relationship, egos can clash often. A band life can also be pretty hectic. So what do you do when earning your bread through a band starts to get stressful? You make an indie band with your friends to just have fun and name it wabiisabii.

wabiisabii is an indie band with a slowly yet surely growing fan base. The band is composed of Ashesh Rai, Abhishekh Pokhrel, and Siddhartha Upreti— names familiar to those immersed in the indie and pop music scene in Nepal. Pokhrel, also in Phosphenes, knew Rai from their school days and later met Upreti through gigs here and there, forming the band right at the cusp of the pandemic.
The band produces dream pop music, an almost unheard genre of music in Nepal, setting itself apart not just through the genre it exists in but also in the way the band functions. All three band members are singers-songwriters-musicians so they don't conform to rigid roles in wabiisabii. Anyone is free to do anything. Rai even identifies the band as "freedom pop".
Given their versatility, their approach to making songs is also not typical of bands. The trio starts their production process at the studio, creating the foundational beats for their dream pop songs. The lyrics are added on later. Usually, one of the band members works on the lyrics by himself which is later refined by the whole group. The rest of the production process includes each member capitalising on what they do best—Pokhrel specialises in beat production; Rai gives songs rhythm and the oomph, and Upreti does his magic on the keyboard—until the song is complete.
Doing so, in the two years since their conception, wabiisabii has released eight songs through their album 'It took time to grow in you'. The album was launched at Moksh in December of 2022. Every song included in it is a personal milestone for the band.
"The audience's reception was really nice," says Rai about the album launch that was attended by approximately a hundred people.
"When we performed at the album launch, the audience was very quiet and many even asked us to play our songs once more. We played two songs again because we couldn't decide which was requested more," Abhishekh added.
After the successful launch of 'It took time to grow in you' and the favourable reception it received, wabiisabii is now planning to work on their next album that will be named after Rai's son, Nigel, who is 5 years old. "It will have songs he [Rai's son] can relate to in his teens and 20s. While the songs aren't written for him, he will know the entire album was named after him," said Abhishekh.
While the release of their debut album has definitely been a highlight in their career, wabiisabii's journey has not been smooth. "It's always been highs and lows for us," says Pokhrel.
The lows range from discarding the video for their song Avataar entirely because they weren't satisfied with the end product and having to ditch PS 143's planning due to dissatisfaction with the end product and pandemic woes to more personal lows in the lives of the members.
wabiisabii's freedom of creation comes with its own caveats. For all three members, their primary source of livelihood comes from outside the band. Pokhrel is actively a part of Phosphenes, another indie band with a growing audience; Rai often collaborates with the likes of Sajjan Raj Vaidya and plays with his other band, Baaja; Upreti balances college, employment and being a member of wabiisabii.
As all three members have busy lives outside of wabiisabii, conflicts in scheduling arise often. This leads to the band's projects being compromised. "Sidhhartha gets frustrated pretty often with how long it takes us to make music, but he's gotten used to it now," says Rai.
What holds wabiisabii together is the very thing that keeps it afloat. wabiisabii functions as a means to let off steam for the members. "No matter how much you like it, working with a band to earn money gets stressful," says Rai. So however long it may be between their sessions, wabiisabii comes together to produce music without constraints not for the sake of producing music but for the sake of having fun together as friends.
wabiisabii is undeniably a unique band, aiming to produce a young genre of music not just for Nepal but for the world. In doing so, a consequence that has occurred is their songs are often filled with nuances only fellow musicians would fully understand. Pokhrel says, "We don't make music with a target; we just make what we like. But we've realised that our music is usually best understood by other musicians."
wabiisabii's music recommendations: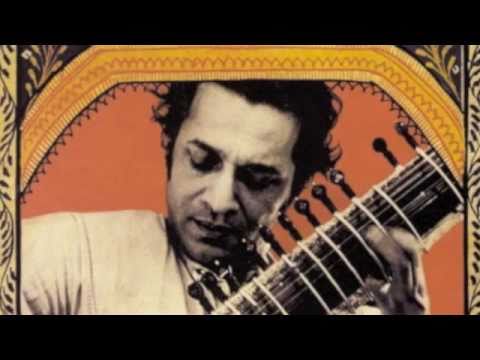 Raga Rasia, Ravi Shankar's version
This has one of the best displays of sitar playing, which is very melodic, meditative, and heart touching. This version of the raga inspired wabiisabii to create the outro of the song PS 143.
Space Song by Beach House
The atmosphere of this song makes you feel a series of emotions with incredible sound design, the production and every other element that the artists have put to make the song so grand and beautiful.
Dancing by Mellow Fellow
Dancing evokes feelings of nostalgia, longing, or bittersweet memories, which can resonate with listeners on a personal level.
Catch your eye by Andy Shauf
This song has a narrative-driven songwriting. The storytelling, imagery and attention to detail in Catch your eye are fantastic in the song. Shauf's warm, emotive voice just complements his introspective lyrics.
Jubilee by Japanese Breakfast
This album has a perfect mash of a diverse range of styles and sounds, blending elements of dream pop, shoegaze, and indie rock to create a unique and distinct sound.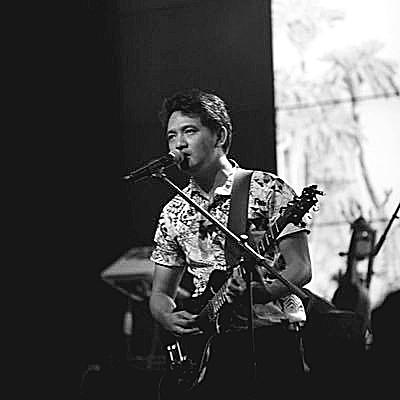 (Photo: Diswas Gurung's Twitter)
...Ra Bilaou by Diwas Gurung
This song experiments with different instruments and sounds to create unique and dynamic soundscapes. The innovative production techniques used also showcase Gurung's skills as a producer.
---
---