Climate crisis
Will federalism make it easier for the govt to implement climate resilient policies, or will it complicate matters?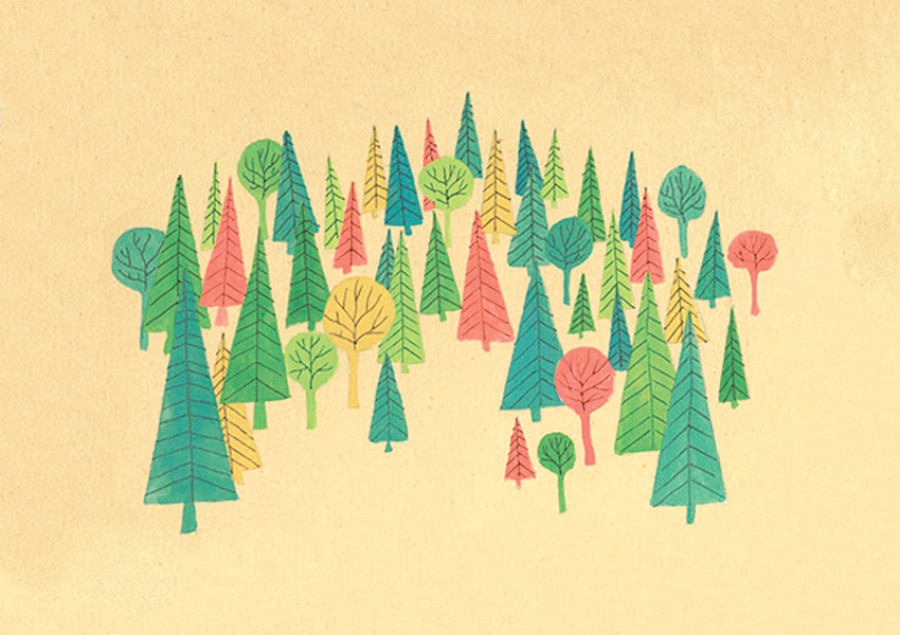 bookmark
Published at : August 28, 2015
Updated at : August 28, 2015 08:18
The demarcation of federal states is no straightforward business as has been evident in the blood-stained western and eastern plains of the country. The bloodshed, political deadlocks and geopolitics have all raised a slew of questions surrounding Nepal's unending and painful transition. This write up, however, is not at all about the debate on federalism. It is about how climatically vulnerable Nepal could find itself dealing with the impacts of changing climate once it has federal states. Will it be any easier for a country whose high-sounding climate plans and policies have largely failed to reach grassroot communities? Or, will it be even more difficult?
Pakistan's plan
Recent news from Pakistan on how the country is struggling to implement its new forest policy was a reminder. In an attempt to slow the alarming levels of deforestation, blamed mainly for the devastating floods in recent years, the Pakistani government unveiled the policy last month. It aims to almost double its forest coverage—from five percent to nine percent—in the next 15 years. Federal and provincial governments are now required to conduct environmental impact assessments before launching new projects. It also includes establishing cross-border ecological corridors and provide incentives to forest communities. The policy, however, has reportedly failed to impress provincial governments.
"We have written separate letters to chief secretaries of all provincial governments for their feedback on the policy but have not received a single reply from anyone so far," Arif Ahmed Khan, secretary at the Ministry of Climate Change, told Thirdpole.net, a news website covering environmental issues in the Himalayan region.
Officials said the ministry was planning to take up the issue with a body formed to resolve disputes between the federal government and provinces. Although Pakistan's Climate Change Ministry is trying to take the new forest policy to the ground, forestry is now a provincial subject. It has been almost five years since the federal Ministry of Environment was devolved to authorities in provinces.
And it is not just the provincial governments that have been blamed for making the new forest policy a non-starter. The federal government too has been criticised for not consulting the provincial governments and local communities while drafting it.
Centre cannot hold
Could Nepal also face a similar problem in the future? It could be the case with any issue, you may argue. But dealing with climate change will be more of a 'nationwide' agenda because climatic impacts could be felt anywhere and they could also be transboundary, for instance, floods or droughts. Climate-proofing of infrastructures including roads, bridges and power plants could again be a cross-border affair between federal states. More importantly, it will be the country that will be participating and negotiating in international climate negotiations. The demands and commitments made in such international forums will be that of the country itself—representing the federal states, of course. The main challenge will be translating those commitments into practice. If, say, Nepal commits to expand its forest coverage in the global fight against climate change, it will have to be implemented by the federal states. The question is how easy or hard will that be.
In China, the central government in Beijing is facing an uphill task to implement its environmental rules in the provinces. Under pressure from its own citizens and international communities, the Chinese government has been trying to clean air, water and soil pollution. But provincial governments have been accused of not being quite supportive. There have been standoffs between Beijing and authorities in provinces on environmental issues and they are getting worse.
In the book, Green China, authors explain how provincial authorities are determined to accelerate their economic growth almost brushing aside environmental issues while the central government has been pushing for stricter rules to protect the environment. Forget the developing world, it has not been easy in developed countries either. In the US, for example, President Barrack Obama's climate and environment policies are being challenged in several states. Many republicans have labelled them as 'war on coal' and have vowed to fight them.
Ecosystem services
All these examples, however, do not necessarily mean that Nepal, with its federal states, will meet the same fate. The country's community forestry, for instance, became a global hit as it was kept outside the government's ambit. And there are several federal government structures across the globe that are trying to implement their climate and environmental policies without facing many problems. The key in all these countries has been sound coordination between the central and federal governments. Will that happen in Nepal?
Scientists say the role of ecosystem services will be vital in the fight against climate change. There is this concept called 'ecosystem services payment' in which one community protects an ecosystem and gets paid by others that benefit from them. For instance, if forests conserved in the hilly areas help control floods in the plains then the forestry community on the upper side are paid by those living in the lower part of the river basins. Cross-border ecosystem services like these will become increasingly compelling with the changes in the climate.
The question, again, is will federal states be able to recognise them? And will Kathmandu be able to coordinate? Amid mounting climate change challenges, they will have to if they are really meant for the people and the country.
Khadka is a BBC journalist based in London
---
---