Means of no communication
Modern information technology can help us gain knowledge, but it cannot be a replacement for face-to-face contact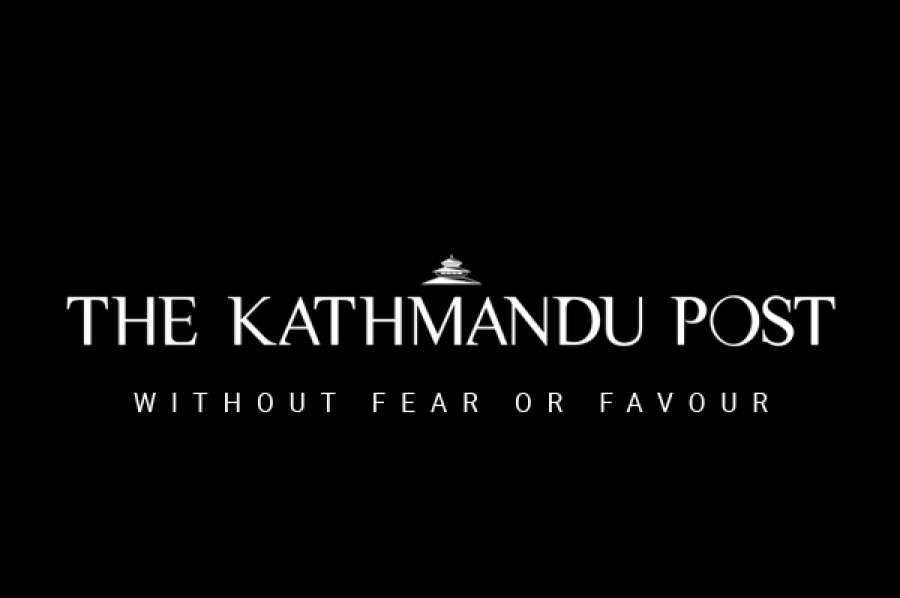 bookmark
Published at : September 28, 2014
Updated at : September 28, 2014 08:36
At 80, I have no idea what percentage of Nepali people my age are still alive and have had access to modern education. My father was a pandit but he also showed interest in English by self-studying the then revered book Thulo Varnamala, which contained a bit of almost everything one needed to know, including Romanised Nepali as well as basic arithmetic: addition, subtraction, multiplication and division. His English vocabulary was restricted but on the other hand, the Roman Nepali and the four basic tools of arithmetic he taught me when I was around eight years old were enough to guide me for life. I still remember the multiplication table up to 20, which was the uppermost limit in the Varnamala.
A distant dream
Due to the interest in modern education induced by the Thulo Varnamala, my father took me to Fikkal, where a newly opened school was the only institution for modern education in eastern Ilam. That was back in 1946, when I was 12 years old. The school offered classes till Grade 3 and its headmaster was an innovative person and a source of inspiration for us. He had bought a radio and since he needed power to charge its battery, he had installed a micro hydro power unit. That was my first exposure to the means of modern communication. I was 15 when I got the opportunity to see and listen to a radio! Owning and operating a radio was a distant dream back then.
During those days, the most convenient means of transport was the horse. In terms of technology, there were some pani ghattas (water mills) that could be called semi automatic. Everything else was operated manually or by pedaling. The most common means of communication was word of mouth, which was spread around in the weekly Haats plus some postal letters delivered in the Haat. Most such letters were sent from lahures working in the British Army to their relatives. As they used to be written in Romanised Nepali, which the illiterate recipients could not read, I remember reading such letters to villagers very frequently.
Most people were illiterate, except for some Brahmins who were well versed in karmakanda (religious ritualism) but ignorant about the real world. In their view, studying English was as bad as eating cow meat, and they felt that if they studied English, there would be no one left to perform the nwaran (naming ceremony) for newborns. This is how modern education was looked down upon. So, it was contrary to the trend that my father, a Pandit skilled in Sanskrit, had chosen to put me in a modern school that taught English.
Means of mass communication
1958, Dussera vacation. A group of students including me, an MA student from the University of Saugar, Madhya Pradesh, was visiting Delhi where there was a big industrial fair. There, in a corner, was standing a box of 24" x 20" proportions on a table and on the front of this box, there was a movie playing. Seemingly magical, there was neither a projector nor any other device from where the movie could have been projected. We were told that it was a video coming from a cassette player placed under the table. The box, we later discovered, was a television screen. Despite this early screening, there would not be many TVs in India until the early 1980s.
I was one of the top MA students but none of us knew that there was a new device called a computer.
There were big scholars and there was a lot of knowledge but there were very few technological devices. The major means of mass communication were radio and print media. Very few people had access to telecommunication through wireless sets.
I completed my master's degree in 1960 and came back to Nepal to start my professional career. There was no occasion to review my earlier learnings until I resigned from a semi-governmental position as executive director of a training system in Nepal in 1987, even if I had had several opportunities to participate in national and international programmes using ultra-modern devices of communication. I was not old enough to retire yet and retained the hunger to learn more. Therefore, I registered for a PhD in my alma mater, Banaras Hindu University, where I had received my BA degree some 30 years earlier.
While I was working on my PhD thesis in 1990, there were several TV stations in India but there were only three public call offices (PCOs) in Banaras where I could make long distance phone calls. After completing the degree, I came back to Kathmandu. To my surprise, when I visited Banaras in 1993, there were PCOs on almost every street corner; not only in Banaras but also in each small town along the way. The communications sector had taken unexpectedly huge leaps forward in the last few years. And Nepal was not far behind. With the invention of the mobile phone, the world seemed to have shrunk into a tiny village.
The dim present
Now, I have a great-granddaughter of nine months who snatches the TV remote from my hand and tries to switch to some other programme because she is not interested in the BBC or whatever news and views I watch. In a few months, she will be able to deliberately switch to the cartoon channels she has an obsession with. Computer skills are taught at a primary stage in private schools and by the time the child obtains his School Leaving Certificate , they have almost mastered the operation of computers.
The so-called information technology has definitely brought miraculous changes in communication. But at the same time, it has also created disruptions in society. This starts with video games. As soon as a child gets a video set, it isolates them from the family. To make things worse, there are mobile phones and Facebook, which have completed the disruption of the family and neighbourhood altogether. Face-to-face contact between parents and their children has almost vanished. Communication between wives and husbands have gone similar routes. When I have visitors, on many occasions, they spend more time responding to their mobiles than talking to me.
There are even some indications of degradation in the mental capability of our youth. The calculator has replaced the skill of practical arithmetic; the computer has destroyed the skill of penmanship. Man is developing into a robot rather than a sensitive human being interested in the joys and griefs of his family and neighbours. I am not against the use of mobile phones or social media. In fact, they have accelerated our pace of gaining knowledge. But I see the need somewhere for a revival of the intimacy of face-to-face contact, particularly in the family setting. Otherwise, the family as we know it will soon become a thing of the past.
Sharma is a freelance political analyst
---
---