Life thrown into turmoil after India note withdrawal
The ban on Indian Rs500 and Rs1,000 banknotes has hit Nepal's trade and business activities besides making life hard for students and people travelling to India for pilgrimage and medical treatment.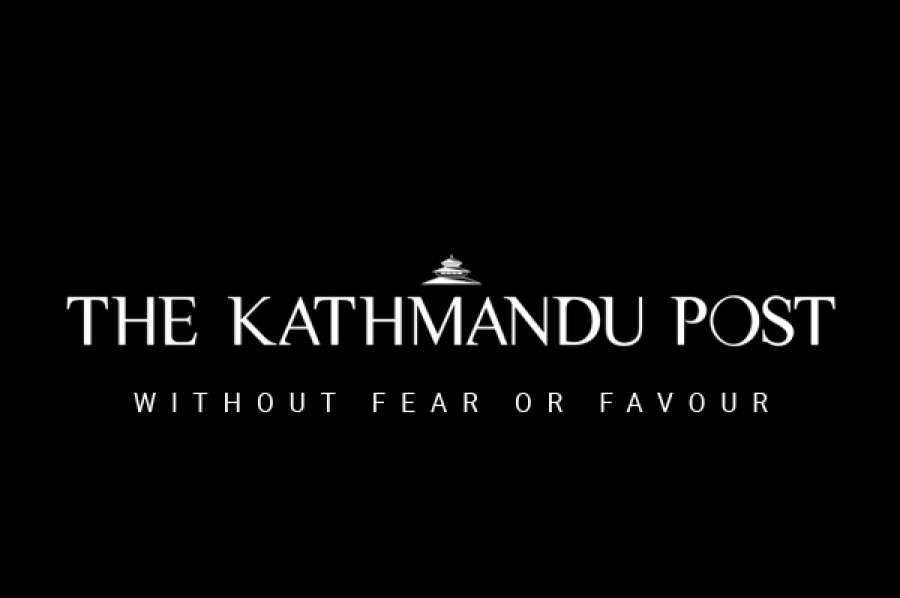 bookmark
Published at : November 17, 2016
Updated at : November 18, 2016 08:28
Biratnagar
The ban on Indian Rs500 and Rs1,000 banknotes has hit Nepal's trade and business activities besides making life hard for students and people travelling to India for pilgrimage and medical treatment.
Indian currency is widely used in Nepal, particularly in the southern parts along the Indian border, due to the brisk trade that is conducted across the open frontier.
After India pulled Rs500 and Rs1,000 denomination banknotes out of circulation, traders have been thrown into turmoil.
Customs officials said that Nepal's trade with India, Bangladesh and Bhutan through the eastern border point has been affected by a shortage of Indian currency notes triggered by the withdrawal of Rs500 and Rs1,000 bills. Business transactions that used to be done in Indian currency has come to a complete halt.
Bhim Adhikari, chief of the Mechi Customs Office, said that the withdrawal of these banknotes had affected revenue collection with trade activities going into free fall.
The border point used to see business transactions valued at millions of rupees daily.
People used to exchange Nepali currency worth Rs1 million daily, which has now come down to Rs300,000. Likewise, revenue collection from imports and exports that used to total Rs4 million daily has plunged to Rs1 million. "It has affected payment instruments like letter of credit too."
Traders said that Indian Rs1,000 notes were being accepted at par with the Nepali rupee at illegal money exchange counters. The official exchange rate is Rs1.60 to the Indian rupee.
Mohan Niraula, president of the Mechi Customs Agents Association, said that the ban on Rs500 and Rs1,000 bills had also affected trade with Bangladesh.
"It costs IRs10,000 to IRs15,000 to ship a consignment of goods including loading and unloading charges, but an Indian note shortage has affected work. Traders are finding it difficult to pay labourers."
Long queues are seen at Nepal Rastra Bank's exchange counter daily. The bank has been exchanging IRs2,000 per person. "People travelling for treatment and business to India have been affected the most," said Bimal Acharya, a member of the Jhapa Merchant Association. All private money exchange counters at the border point have shut down.
Large cardamom trade affected
Large cardamom traders have decided to stop trading activities until the Indian currency issue is settled. Nirmal Rai, president of the Large Cardamom Entrepreneurs Federation, said that Indian buyers had stopped receiving shipments due to the currency issue.
"We cannot ship our products to India until the market opens," he said. India is the major market for Nepali large cardamom from where it is re-exported to other countries. "We have asked farmers to remain calm until things settle down."
Bordering markets slow down
Business activities at major border towns like Bhittamod, Madwapur, Sursund and Kanhama in Mahottari have slowed. Trade has dried up at wholesale and retail markets and even 'haat' bazaars and vegetable markets.
Due to the shortage of Indian banknotes, traders have started hiking prices of daily commodities. Edible oil and sugar have become dearer by Rs10 per litre and Rs4 per kg respectively. Prices of rice, pulses and other commodities have also increased sharply.
"A severe shortage of Indian currency notes has resulted in chaos in the market," said Jagarnath Sah, a local retailer of Bhittamod. He added that Indian traders had been charging Rs172 per IRs100. "Nepali traders cannot complain against them." Customs officials said that the banknote shortage had also hindered the entry of Indian vehicles into Nepal.
Number of Indian patients down
After Rs500 and Rs1,000 notes were withdrawn, a severe shortage of smaller bills has also emerged, resulting in difficulties for Nepali patients going to India and Indian patients coming to Nepal for medical treatment.
Dhirendra Yadav of Madyapur, India who was spotted in Biratnagar Eye Hospital on Tuesday, was carrying a big bag of paper money he had brought to pay for his treatment.
"It took me five days to collect these small Indian notes," he said, showing a wad of Rs10 denomination notes. More than 80 percent of the eye patients in Biratnagar are from India, according to hospital sources. "Nearly 1,500 Indians visit the hospital daily," said Kumar Prithu, manager of the hospital.
"As new Rs500 banknotes have been released in the market, patient arrivals have started to increase again. Indian patients prefer to have their treatment done in Nepal because it is cheaper," he said.
(With inputs from Lila Ballav Ghimire in Biratnagar, Parbat Portel in Jhapa, Ananda Gautam in Taplejung and Rabindra Upreti in Mahottari)
---