Cheaper readymade garments eating into small-scale tailoring businesses
Nepal imported readymade garments worth Rs7 billion in the first two months of current fiscal year, compared to Rs3.9 billion in the same period last year.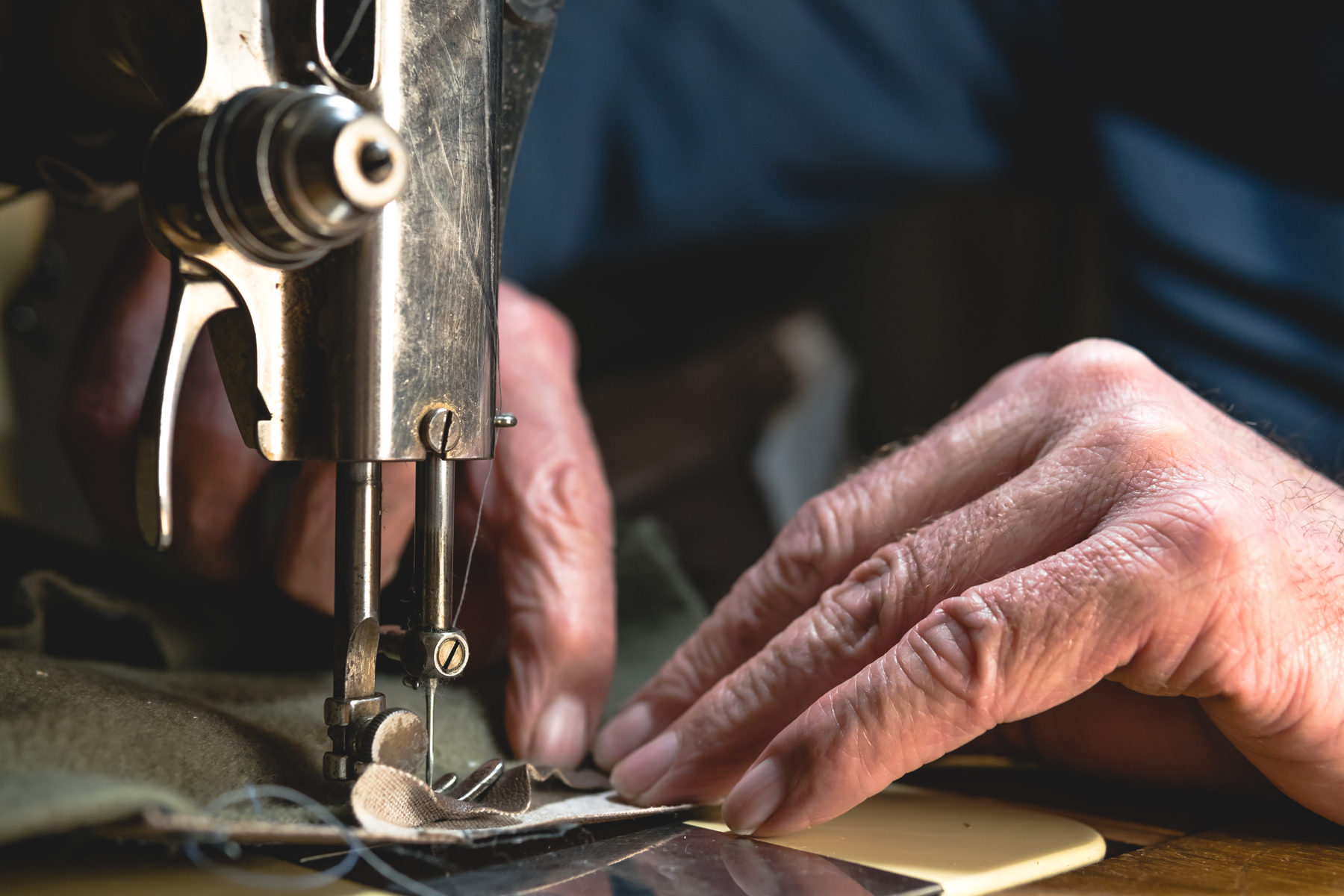 Shutterstock
Published at : November 18, 2019
Updated at : November 18, 2019 08:28
Astha Bhusal who used to run a small-scale tailoring shop at Panga, Kirtipur closed her business five months ago for not being able to pay the rent. She had learned the art of tailoring clothes some eight years ago and before long, had embarked on starting her own venture.

"It was good going, initially, but, three years ago, the orders for stitching clothes began to decline, though gradually," said the 39-year old Bhusal. It became even harder for her in later years to run the business given people's overwhelming preference for readymade garments.
According to tailoring and fabric shops, their business has declined around 50 percent over the last five years due to the market overflowing with readymade garments at cheaper prices.
Hari Mishra hardly remembers when he last visited a tailor. "I find readymade clothes cheaper than buying fabric and taking it to the tailor for stitching," said Mishra, 39, who runs a grocery shop at Balkhu. He prefers readymade garments as they are updated in terms of design and style and can be used immediately. "Who would take the hassle of going to a tailor and then waiting for days to wear it?"
The major reason for people's increasing attraction toward readymade garments is that they are available in several sizes and designs, catering to all age groups and reasonably priced.
"The business was going well before the earthquake. But, thereon, things started to slow down," said Sujit Shrestha, proprietor of New Road Ladies Collection and Tailors.
He said the customer flow has declined by around 50 percent. "People are now getting readymade dresses at prices equivalent to making charges of tailors," said Shrestha. "If this situation continues, it would be harder to sustain business in the future as the shop rents are increasing annually while the business is slowing down."
A worker at Capital Tailor at New Road said that now one can get good-quality readymade shirts for around Rs1,200, whereas it costs Rs500-600 in making charges alone if one were to visit a tailor. The cost of the fabric is additional, depending on its quality and length.
While the turn of events is gloomy for small-scale tailors, domestic readymade garment manufacturers are happy with their expanding market. As matters stand, it's not only the imported readymade garments, but also the locally-manufactured products that are making their presence felt in the domestic market.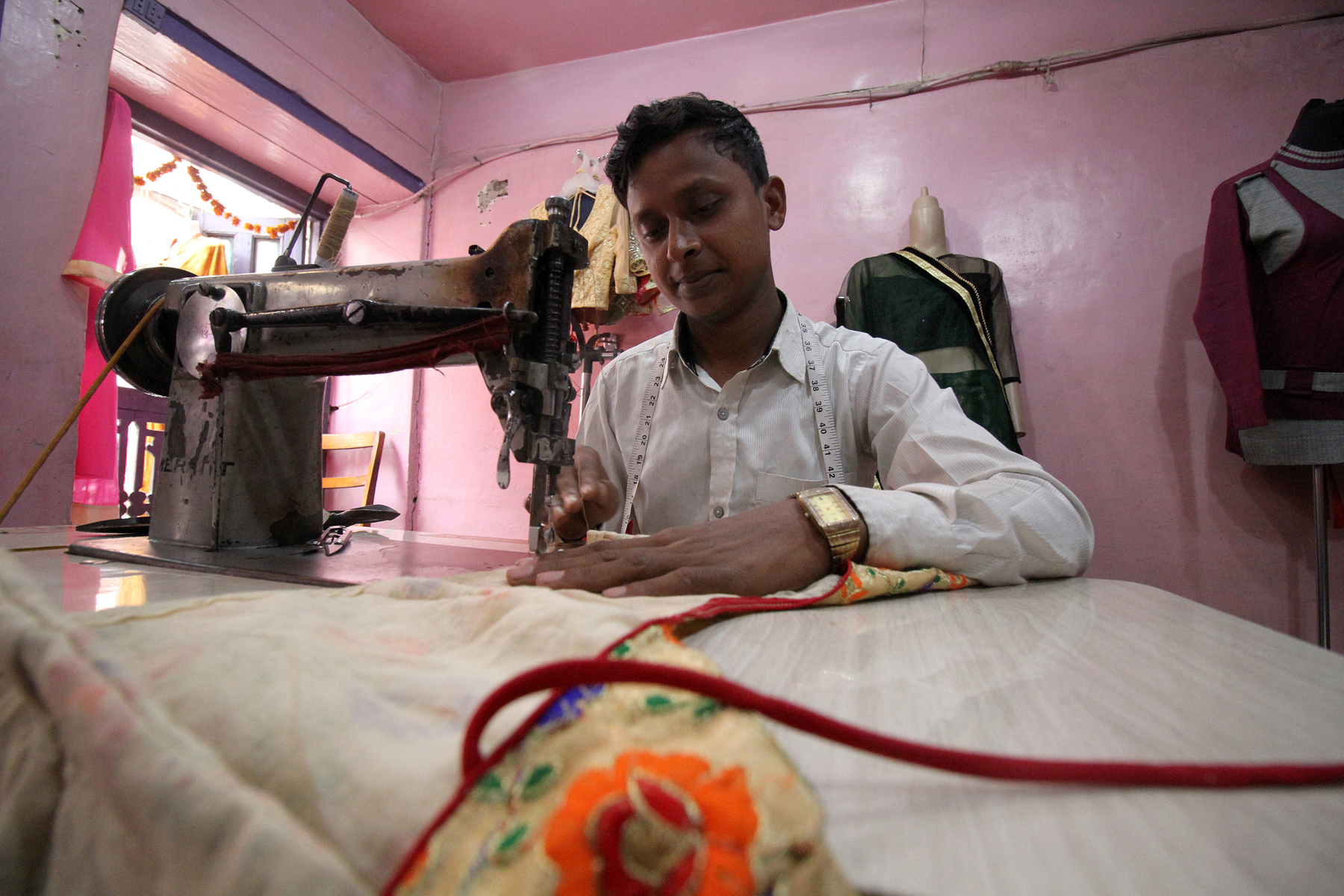 A tailor works at his shop in Bishal Bazaar, Kathmandu. Beeju Maharjan/TKP
Basant Kumar Maharjan, managing director of Nitya Traditional Tex, a manufacturer of readymade garments, said the consumption of readymade garments produced domestically has increased by 50 percent over the last few years. His factory has been producing 300-400 pieces of clothes daily and the prices range from Rs350-1,500. "People did not prefer domestically- produced readymade garments a few years ago, but now many have started preferring them due to their quality and design," he said.
Maharjan has been manufacturing trousers and t-shirts made from Nepal-made cotton fabric whose popularity is on the ascendent in the domestic market.
The increasing use of readymade garments has not only hampered small-scale tailoring shops, but also fabric selling shops. Many fabric shops have started to keep readymade garment to sustain the business.
Changing lifestyles, increase in the spending capacity, brand consciousness and latest styles are factors attracting people toward readymade garments, said the SM Tuladhar, owner of Neera Emporium, Sukrapath. "The sales of fabric have declined by half, compared to 3-4 years before," he said.
Amit Dangol, a ladies kurta shop owner at Bhotahity said that the readymade kurta shalwar is comparatively cheaper than the price of fabric needed to make one set. "The cost difference can be Rs500-1,500. We cannot even increase the tailoring charges as the market is already very competitive, if you compare with readymade clothes," he said.
According to statistics of Nepal Rastra Bank, the country imported readymade garments worth Rs7 billion in the first two months of current fiscal year, compared to imports of Rs3.9 billion during the same time period last fiscal year.
Nepal's imports of readymade garments from China increased by a whopping 127 percent on-year to Rs4.79 billion the first two months of current fiscal year. During the same period, Nepal imported readymade garments worth Rs2 billion from India compared to Rs1.6 billion on same time period year ago.
---